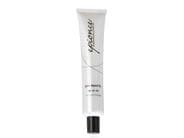 Reviews For
Epionce Lytic Sport Tx
$58.00
Best declogger!
Definitely in love with this product! Not a moisturizer but a declogger. Noticed my pore size shrinking, and it evens out my skin tone! Truly, love Epionce products!! LovelySkin Customer
Verified Purchase
Good for Acne
I have acne-prone combination skin, and enjoy this product for clearing up acne and keeping my pores clean. It's strong, so you may feel some tingle with use. LovelySkin Customer
Verified Purchase
Lytic Sport TX
This is a must have if you have acne or old acne scars. I have used all the high price prescriptions that my doctor has given me, and they are good, but this is better. It doesn't cause excessive dryness, itching, or redness. It has actually helped in those areas. No drying, no itching and no redness. I like this product and will continue using it. LovelySkin Customer
Verified Purchase
Keeps my skin clear
This is apart of my daily skin routine without fail. It does not dry out my skin yet keeps my skin clear and acne- free. LovelySkin Customer
Verified Purchase
Lytic Sport TX
This product has helped my Rosacea flare ups. It definitely calmed my skin down, and my breakouts do not last as long as before. Thank you, Epionce!! LovelySkin Customer
Verified Purchase
Love this
I have received several deluxe samples of these, and I finally decided to try this. Love, love, love. At age 60, I still get blemishes. I have tried just about everything on the market and of course, I am getting some lines and wrinkles. This brand is amazing. Thanks, LovelySkin, for carrying this brand. Best product for acne out there!
I suffer from adult acne and have tried so many products. This is the one I've stuck with, and it helps keep my breakouts under control. LovelySkin Customer
Verified Purchase
I Graduated to Lytic Sport Tx
I began with the standard Lytic Tx product, then I moved on to Lytic Plus, and now onto Lytic Sport. I do recommend going through that progression as you build tolerance to the formulation. This product is absolutely fantastic, it resurfaces (smoothing wrinkles, clarifying acne prone skin) without irritating. It moisturizes as well, which is rare for a retexturing product. I recommend this without a doubt, but I suggest starting with the gentler Lytic products first. LovelySkin Customer
Verified Purchase
Really has cleared up my skin
I love this product. I've been using it for 2 years. LovelySkin Customer
Verified Purchase
Heals Acne
I use the Epionce Lytic Sport Tx as an acne spot treatment. It prevents acne from progressing if applied when first signs of an emerging pimple is felt (pain under skin). For existing acne lesions, it heals them within three days with twice daily use. Will continue to purchase. LovelySkin Customer
Verified Purchase
One of my new favorites!
I received a sample of Epionce Lytic Sport TX a couple of months ago with a LovelySkin order. Despite the fact I should be well past acne, I can't manage to get rid of the blackheads, even with regular facials. Lytic Sport TX not only regulates my oil production without drying my skin, it also brings those comedones to the surface so that I can get rid of them!!!!! I've never used anything this good for blackheads, from retinols to exfoliating products. I tried a different brand that claimed to get rid of blemishes and act as a moisturizer (not currently available at LS), but I was sorely disappointed. Thanks to Epionce Lytic Sport TX, I have managed to remove three blackheads that my esthetician couldn't reach two weeks ago. My skin also appears more even. This is one product that I can't imagine being without now. Smooths and evens skin
I use several of the Epionce products to help with acne and dark spots. Lytic sport TX is the product with the best overnight results! My skin looks and feels so good when I'm using this morning and night. If I run out for a couple weeks, I can tell a difference! This product greatly helps even out my skin tone. LovelySkin Customer
Verified Purchase
Favorite holy grail retexurizing lotion
This is probably my 6th tube of the epionce lytic. I will never be without it. It is a mild retexturizing lotion that absorbs beautifully and adds a radiance to the skin. It keeps pores clean and is a fantastic addition to any skincare regimen. Truly love this!!! Works well, helps out my acne a bit, but not completely, still get it though
First, I need to say I'm not sure there is anything that can "cure" my acne, but I'm a 48-year-old woman, and my skin likes to break out. I used it a few times a week and night and sometimes under my makeup. I really do believe it's helping. Don't overuse it. I also use RetinA, so I need to take a step back from it when my face is becoming too sensitive. I just bought another tube. I definitely recommend the stuff.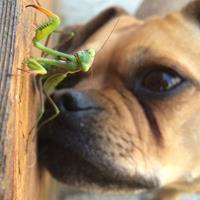 BunnyWhoSkis
Verified Purchase
Good Results
I am really happy with this product and this brand. My skin is responding well to it. I'm seeing fewer breakouts, and my skin is much smoother since starting it. I highly recommend it. LovelySkin Customer
Verified Purchase
Awesome product
I don't have super acne prone skin, but I do work outside and tend to sweat a lot and get dirt on my face, so my facialist suggested trying this one. I have been using it and am loving it! I only use once a day so far it hasn't been too harsh for my sensitive skin. LovelySkin Customer
Verified Purchase
The greatest!!
I have been looking for a product for my acne skin. The whole product line of Epionce is just fantastic!!! It became my skin care routine now!! LovelySkin Customer
Verified Purchase
loved it!
I put this product on when I was breaking out more than usual. I applied it before bed, and when I woke up, I could immediately tell the difference. Most of my blemishes had vanished in just one use, and the ones that where still present were much smaller than before. Great product! LovelySkin Customer
LovelySkin Employee
Love Epionce
Can't say enough good things about this brand! I have seen such a change in my face. Especially with using the Lytic 1-2 per week. My skin has evened out and I don't have any random breakouts.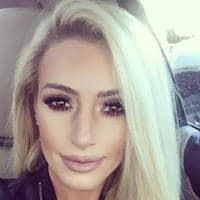 berrygabrielle
Verified Purchase
Nice
I have not tried this one out yet, but I look forward to it. I have never been disappointed with this brand. I usually sweat a fair amount while working out so I'm curious to see if this also helps with reducing the amount of acne I get. I'm excited to try it out! LovelySkin Customer
Verified Purchase
Even Textured Skin
I've been using this product for approximately 2 weeks now and I've had positive results. I was really struggling with flaky skin on my nose and upper cheek areas. Since using it my skin glows and the flakiness has decreased significantly. So far no major improvement with blemishes and acne, and I don't think it's helped too much with inflammation, but I'm definitely sticking it out to see what the longer term results are. LovelySkin Customer
Verified Purchase
not as good as I expected
I have use it for 2 weeks in order to heal my acne. not yet see the result, new acne still growing, maybe I need to give it some more time, I hope it will works soon. LovelySkin Customer
Verified Purchase
My skin is transforming..
I am so thankful to have encountered Lytic Sport TX!!! My skin is fab under makeup but i can see beautiful skin coming to the surface. This exfoliates as well and helps with hyper pigmentation. The overall texture of my skin is amazing. I apply this from the brow to the breast area using only a pea size amt. I let it work so nothing else is applied until ten minutes has passed. The best application and quality change. I'm sorry I am just learning about Epionce. LovelySkin Customer
Verified Purchase
Everyday essential
Fights against breakouts, heals blimishes faster, exfoliates and provides an overall healthy feel! Love this and have been using consistently for over 3 years. LovelySkin Customer
Verified Purchase
Over all great day time product
Great daytime product to help keep acne at bay. LovelySkin Customer
Verified Purchase