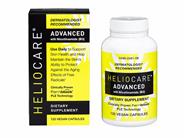 Write a Review - Receive 50 Rewards Points!
Tell us your thoughts about HELIOCARE Advanced Antioxidant Supplement with Nicotinamide so we can help you find the right products. With your review, you'll also receive 50 Rewards Points. Please note that it may take up to 72 hours for a review to appear on site. All reviews are subject to moderator approval.
Write a Review
25 Results
Nice!
Once I consistently took this, I noticed my skin is smoother and my face feels very fresh Luteowl
Verified Purchase
Nicotinamide is the secret weapon for great skin and hair.
I bought this product because I saw that it had nicotinamide and have not found that ingredient in any other vitamin. I am fair skinned and I want to get some Vit D from the sun without harming my skin. So far, only been taking it 3 weeks, I can tell my hair is growing and fuller and 3 small black spots from the sun that was on my temple hairline have totally disappeared! Very happy with that. I live on the coast so the sun is intense. Hoping this will protect my scalp from sun damage. I use tinted sunscreen on my face to keep the sun blocked. I am impressed with the results so far. Plugger
Verified Purchase
Skin Protection
My dermatologist recommended this to help my fair skin in the hot, sunny climate I live in. I have not had a single sunburn since taking this product. My skin is looking better every day. recommended by my dermatologist
I live in Colorado and it is difficult to protect from the sun at this altitude. My dermatologist recommended Heliocare Advanced when I had my last skin check. She said it would be beneficial in the care/treatment of a 2 premature skin cancer areas that have shown up on my face. I am taking it twice daily for now and will decrease to daily after 30 days. As well, the product should help with deep pigmentation spots. I did not have to decide upon which product since she specified the Advanced formulation with nicotinamide LovelySkin Customer
Verified Purchase
what we needed!
After my husband was diagnosed with melanoma, our Dr told us to use this product to reduce chances of reoccurrence. We are thankful you have this available! LovelySkin Customer
Verified Purchase
Great product
Helps my skin with not get a sunburn as easily! LovelySkin Customer
Verified Purchase
Protection
This supplement gives me added protection from the sun's harmful rays. I have a boat and need that extra protection. But I feel everyone should take these especially if you are prone to skin cancer. LovelySkin Customer
Verified Purchase
Great Niacin addition
I can't say that I understand how this product works, because I can't see any results, but I know it's helping to protect my skin and body from free radicals that cause cancer and aging. This has extra niacin in it, which helps with your skin in general, but it also has protection from free radicals. This dosage of free radical protection isn't as strong or as concentrated as the Heliocare Ultra, so I use this on days I don't go out in the sun for too long and leave the Ultra heliocare on days in which I do. arch2020
Verified Purchase
Heliocare advanced
I have a history of skin cancer. My last bout was with melanoma. I have also had Basal cell and squamous cell. The melanoma was in situ which meant it was just in skin cells. It was located on my face and I had a extensive surgery. That was 3 years ago. I have now been using Heliocare advanced since that diagnosis. I am happy to say that I have not experienced and additional skin cancers since I began using the Heliocare advanced. I now only have to see the Dermatologist once per year!! I have noticed a significant change in my skin since I have been taking these capsules. I am very grateful for this product and will be using this medication faithfully for the rest of my life. LovelySkin Customer
Verified Purchase
HELIOCARE Advanced Antioxidant
I take Heliocare Andanced Antioxidant daily and it helps my skin look firm, nourished and radiant. I no longer get sunburned even if I forget to wear sunscreen. LovelySkin Customer
Verified Purchase
I feel protected
I feel protected.I like the antioxidants these provide and protection it offers.My melasma has not worsened which is I do believe these have something to do with it.Ill buythese again! Jennamichelle
Verified Purchase
Hello are Advanced Antioxidant Supplement
I have used the original Heliocare formula for probably the last 6-7 years. It was originally recommended to me by my children's dermatologist. I firmly believe that it has worked together with my other skin care/anti-aging products to keep my skin healthy. I do like to spend time outdoors, so Heliocare combined with sunscreen allows me to do so without the worry of sun damage. I feel that Heliocare Advanced works in the same way as the original product, but is even better. Heliocare
Love it! Will continue to buy. Easy to take. RainLisa
Verified Purchase
HELIOCARE
This product is advised and recommended by my dermatologist. I will take all the sun protection I can get. It's a great antioxidant. Heliocare is part of my morning daily routine now. I love it! Heliocare
My dermatologist first recommended this product to me but it was difficult to find in my hometown. I have been using it now for over a year and feel that it worth continuing. volbabe
Verified Purchase
A must
My Dermatologist recommenced this product, and I have used it since. I was using a similar product but like this one so much more.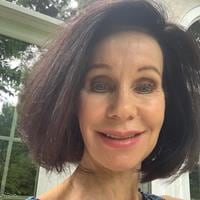 lovelovely
Verified Purchase
LOVE
My skin has been soooo much better since taking these, and it's only been 2 weeks! My dermatologist recommended them to me because I have melasma and problematic skin. I don't see a huge difference in my melasma, but my skin is definitely clearer and smoother. I would highly recommend. LovelySkin Customer
Verified Purchase
Great!
Awesome product, extra sun protection and helps with melasma. I will continue to purchase this. Great
Great supplement. Bought at the recommendation of my dermatologist. Nicotinamide is excellent for the prevention of skin cancers. I am happy to have this as an addition to my skin care regimen! LovelySkin Customer
Verified Purchase
Love
I've been using the original Heliocare for quite some time and only started using the new ones with nicotinamide for about two weeks. Now the only reason I feel these are better than my beloved original is because my skin just has an overall glow to it, and I haven't changed anything else but these, so it has to be the reason! The are better gentle on the stomach and effective in aiding against sun damage! LovelySkin Customer
Verified Purchase
Extra protection for fair skin
I have extremely sun-sensitive skin and need to be careful about my sun exposure, or I get rashes on sun exposed areas. I feel like this gives me added protection combined with sunscreens and hats and scarves. If I get accidentally over-exposed, I like to take an extra pill as soon as possible, and it does seem to help. Long-term benefits
I'm not expecting this product to produce noticeable results quickly or possibly ever. I read about it in a book by a dermatologist and it sounded like a great option for me. I hate wearing sunscreen and don''t trust a lot of the chemicals used in conventional products. I've had no problem taking the capsules and while it may be a fluke, I haven't gotten any sunburn since taking it. Glowing skin
My skin lately has been stressing out so much, so it is dull, dehydrated, and less plum. I bought this supplement particularly for the sun protection. Turns out, it makes my skin glow. I didn't think this supplement would do that because I purchased it along with other products. I stopped using other products just to see if this supplement was the one which made the difference and to my surprise it was. My skin is hydrated, firm, and glowing. I am in my fourth weeks of using this. Yes
Okay guys, I have used the original Heliocare for years. We all know that we need sun protection. I have now started using these and absolutely love them. I feel that I need all the sun protection I can get for my 61-year-old skin, and these are so easy to take. Thanks Lovely Skin for carrying this brand. Miracle product
My dermatologist recommended that I start taking Heliocare and Nicotinamide daily in an effort to fight the sun damage that I was suffering after years of sun bathing as a teen. For the past 10 years, I have seen the dermatologist 2-3 times a year and every single time have had to have multiple basal and squamous cell skin cancers excised. I have now been taking these products daily for almost a year and went to see my dermatologist yesterday, and when she walked into the exam room, she was amazed at the difference in my skin. She said that she immediately noticed how much better my skin looked, especially on my face, and the best part is that she did not find any new skin cancers!!!!! This has NEVER happened in the past 10 years. I cannot recommend this product enough. It has definitely helped me in my fight against skin cancer!