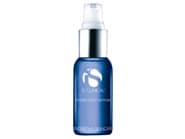 Reviews For
iS CLINICAL Hydra-Cool Serum
$60.00
7 Results
Good Product
I tried a sample of this product from the IS Clinical travel size / starter kit and ended up buying the full size product. It's pretty good-- but doesn't seem like there's anything super exceptional about it. It's a nice HA serum to use as a base before moisturizer. I'm not sure if it's completely worth the cost though, as there may be other similar products for much less expensive. Colourful
Verified Purchase
Not my favorite from iS Clinical
I've been using this serum for a couple of months now. I apply at night after cleansing, and in the mornings I use their Pro Heal Serum. While the hydra cool feels nice on my skin, I haven't noticed a huge change in texture or inflammation. Though, I will say that this is the only product I use for nighttime hydration which I have never been able to do before! Typically, I have always had to use a moisturizer at night. This serum does provide great hydration though, while still letting my skin breathe at night. It absorbs quickly and is not greasy, always a bonus for a serum! karayel
Verified Purchase
Hydra-cool serum
I love using this serum, it helps me moisturize my acne-sensitive skin without allergy, I use it with other clinical serum, except the price is high and I use It's very fast. LovelySkin Customer
Verified Purchase
It Feels Nice
I'm currently using the IS active serum and saw that a lot of people pair this with it, so I gave it a try. I really like the hydration it gives, and it calms my skin after the strong menthol feel of the active serum. Not sure it's supposed to do much other than that given the ingredients. It's not packed with actives or anything so many people may find it's not worth the price, but my finicky skin seems to really like it. It's hard to find products that don't break me out, so I'll repurchase for that reason. LovelySkin Customer
Verified Purchase
is Clinical Hydro-Cool
So far I'm really liking this. I use at night under my moisturizer. It sinks right in, and appears to be helping with smoother looking skin in the morning. LovelySkin Customer
Verified Purchase
Amazing but pricey
This is a really amazing product. I don't think my skin has ever looked better than when I use it, and I have been told that I look "radiant." You don't need to use much of it, but it is pricey. I wish iS Clinical would release a larger, more economical size (like 2oz). LovelySkin Customer
Verified Purchase
Great moisturizer
I have oily skin and have not used moisturizers b/c they clog my pores. Tried the hydra-cool b/c my skin gets dry in places when I use retin-a. It helps with the dryness and so far I have no negative effects. At this point, I would purchase again. LovelySkin Customer
Verified Purchase