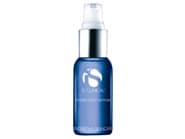 Reviews For
iS CLINICAL Hydra-Cool Serum
$60.00
71 Results
First Time Trying This Serum
A water-based serum that hydrates, calms, soothes and cools skin, and provides antioxidant protection. It also keeps any adult acne in check. I only use this twice a week and do not have any issues with acne. lmsarbach
Verified Purchase
Not Sure
I've been using for 2 weeks and haven't seen much difference. Will continue to use each night until bottle is gone. Good Product
I tried a sample of this product from the IS Clinical travel size / starter kit and ended up buying the full size product. It's pretty good-- but doesn't seem like there's anything super exceptional about it. It's a nice HA serum to use as a base before moisturizer. I'm not sure if it's completely worth the cost though, as there may be other similar products for much less expensive. Colourful
Verified Purchase
Super hydration
Great product! Love iS Clinical products. Will buy again LovelySkin Customer
Verified Purchase
Hydra cool
Love for summer use especially after being outside in sun LovelySkin Customer
Verified Purchase
Great!
I really love this serum. I use it during the day over active serum, and it gives great hydration without causing me to break out (during the day I break out from almost anything). I've always been breakout prone (though not always oily), and I really appreciate IS clinical products - their serums are light as water and don't cause congested skin, irritation, or breakouts, but still work so well! I use many of their products, but my can't-live-without ones are this one, active serum, poly vitamin serum, and youth complex. LovelySkin Customer
Verified Purchase
Is clinical hydra serum
Love love love!!! So good if your dehydrated!! Still use a moisturizer but super good as a base serum! LovelySkin Customer
Verified Purchase
Liquid youth
I've only been using this for a few weeks, but my skin has never felt as hydrated till I used this. The consistency of the serum is absolutely like silk. This has become my favorite serum. LovelySkin Customer
Verified Purchase
Just ok
Did not cause any breakouts or irritation but don't feel as though it did anything honestly. Had to use another serum and moisturizer to get the moisture level I am used to. LovelySkin Customer
Verified Purchase
Amazing!
This serum is the best. I use it in place of a moisturizer! LovelySkin Customer
Verified Purchase
Cooling
Wonderful cooling serum Good product
Been using for a month. It has reduced my redness. Skin has better tone overall. Really lightweight, non greasy. Will purchase again LovelySkin Customer
Verified Purchase
My go-toest go-to!
I'm in love with this serum! This magical product keeps my skin hydrated and glowing (I almost stopped using a highlighter!) Kateryna
Verified Purchase
Soothing Serum
The serum is effective for mild skin irritations. It soothes sensitive skin and reduces redness. LovelySkin Customer
Verified Purchase
iS CLINICAL Hydra-Cool Serum
I have been using this serum for over 10 years and still love it just as much as when I first got it. It is great for lightweight moisture/hydration, calming irritated or post-procedure skin, and also helps with acne. This serum is also great for all seasons, not too much in the summer, and still hydrating in the winter. This will always be a staple in my beauty regimen! Plump me up
This feels like a breath of mintiness on your face. So cooling and feels amazing! I use the every night after all my serums and before my moisturizer. Sometimes, I use before I apply my makeup...It makes my skin feel plump. Jordann
Verified Purchase
Good serum
Always iSclinical serum is good and works well on my skin. LovelySkin Customer
Verified Purchase
Life saver!
I was recommended this product by my esthetician after I over exfoliated my face! This product really helped heal my skin barrier. sleve8180
Verified Purchase
Not my favorite from iS Clinical
I've been using this serum for a couple of months now. I apply at night after cleansing, and in the mornings I use their Pro Heal Serum. While the hydra cool feels nice on my skin, I haven't noticed a huge change in texture or inflammation. Though, I will say that this is the only product I use for nighttime hydration which I have never been able to do before! Typically, I have always had to use a moisturizer at night. This serum does provide great hydration though, while still letting my skin breathe at night. It absorbs quickly and is not greasy, always a bonus for a serum! karayel
Verified Purchase
Love
Love this serum, I use it combined with the active serum at night and the pro-heal serum during the day as an added boost. Hydrates and calms my skin so nicely. LovelySkin Customer
Verified Purchase
Love it
Keeps my skin hydrated with out a greasy feel. Hydra-cool serum
I love using this serum, it helps me moisturize my acne-sensitive skin without allergy, I use it with other clinical serum, except the price is high and I use It's very fast. LovelySkin Customer
Verified Purchase
1st time user
I got this line as a sample and it surprised me how well it works. It's a little pricey but well worth it. I am changing my skin care to this line since I did not know about it until now. LovelySkin Customer
Verified Purchase
The very best Serum!
I have used this serum for years. It feels really good on my skin when I apply it and it gives my skin a very healthy glow. It helps with redness also. I highly recommend IsClinical Hydra-Cool serum! LovelySkin Customer
Verified Purchase
so refreshing!
I love this serum. I use it in the mornings along with other IS clinical products. I first use the gentle cleanser to wash my face, then apply the pro heal serum followed by hydracool. After I apply sunscreen. This product has helped hydrate my skin SO much. I was breaking out often and have not been after using this combination. Worth every cent!