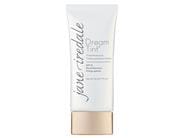 Reviews For
jane iredale Dream Tint Tinted Moisturizer SPF 15
Great Product!
I LOVE this product! It goes on evenly and is great to use alone on the weekends or under foundation powder for a more finished look. I will definitely buy again! LovelySkin Customer
Verified Purchase
Jane Iredale Dream Tint Tinted Moisturizer
I think this is an awesome product! I enjoy using this not only for the sunscreen protection but it is an amazing base for my Jane Iredale foundation. I really love the benefits of the SPF but really benefit from the added moisturizer! I give it a two-thumbs up! LovelySkin Customer
Verified Purchase
Love this!!!
I use this product and love it!!! I am 70 years old, and this keeps my face moisturized. I use this first and then I put a very little bit of Jane Iredale Amazing Base Loose Mineral Powder over it. Then spritz it with Jane Iredale D20 Hydration Spray, and I'm good to go! My makeup doesn't looked caked on which is important at my age....very natural! I highly recommend! LovelySkin Customer
Verified Purchase
My skin appears brighter.
I had my makeup done, and the associate chose the Dream Tinted Moisturizer in the Light shade. She applied first the Smooth Affair and then the Dream Tint. I am very fair, but I did not feel the Light Dream Tint alone provided enough coverage for me, so I also use a cream foundation (more opaque) and a 25 SPF moisturizer blended together. With light hair and fair skin, I can look pale. To me, the Light Tint can also give you a porcelain look. The product does not add a shine to your face, but it does make it appear brighter and adds a soft glow. This time, I ordered the Dream Tint Medium. I felt it gave my face more warmth. It is still a light color to me, but I do not appear so pale. I still mix it with my cream foundation and 25 SPF moisturizer. I ordered the medium tint for vacation. I had used a self tanner on my body and did not want my face to look so pale. I once wore it alone, & I was not so self conscious of the sheer coverage. This color tint did the trick, and I may continue to use it in the winter months as well. I liked it that much. I apply the Smooth Affair with a foundation brush, and the Dream Tint combo by dappling (tapping) with a medium size latex-free blending sponge. Hope this helps you. Have fun! LovelySkin Customer
Verified Purchase
Loves it
I get this for my mom. She loves it. Perfect color, light coverage, right amount of moisture. She's tried other tinted moisturizer sunscreens and this one is her favorite!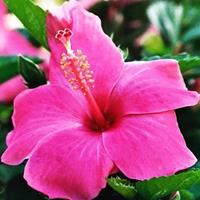 Super Light Tinted Moisturizer with Added Sun Protection
I've been using this tinted moisturizer for several years. It goes on smoothly and provides nice light coverage with the bonus of an extra layer of sun protection. The color is perfect for my medium-fair skin and never clogs my pores. I switch between this and the PurePressed Base Powder, depending on the coverage I'm looking for and the time of day. LovelySkin Customer
Verified Purchase
Over a year later...
I purchased this Dream tint in the lightest shade over a year ago now. I will say, this is the last thing I reached for in my drawer of BB creams and Tinted Moisturizer. I am glad that I was able to use the entire tube because it was pricey. It did have a funny scent that was hard to get over. I used this product on days where I didn't particularly care about my face and didn't want to waste product but still wanted a little coverage. The formula seemed to separate from day one, it was very watery, and I had to mix it up in my hand. Not a lover of this product. Great moisturizer with color
I bought this product for a moisturizer for the summer, due to the tint. I love the product. It feels nice when it is on, and my powder, also from jane iredale, goes on perfectly. Sometimes, I just use the tinted moisturizer, and the Dermablend camouflage, to cover my skin cancer scar, and it does the job. A friend told me about this product, and I really like it! LovelySkin Customer
Verified Purchase
Fabulous Product
I use JI Dream Tint everyday, either alone or under JI mineral foundation. This product offers moisture, without being oily, just enough coverage to even out your complexion and makes a great base for the mineral foundation. It does have a bit of a sunscreen smell, which I had not expected, but it is not enough to be bothersome. Jane Iredale cosmetics have changed my skin, they are the only products I buy for both myself and my daughters, and I recommend this product and this brand without reservation. LovelySkin Customer
Verified Purchase
Moisturizer & Sun Screen - All in one!
Jane Iredale Dream Tint Tinted Moisturizer and SPF 15 is a great product. This light "dream moisturizer" not only moisturizers your skin but gives protection from the sun. Easy product to put on before going to pool/beach, on a run or even just out to the store. A hint of color is just the right amount and leaves your face with a healthy glow. Easy application & protection makes this a great product to use all year round. LovelySkin Customer
Verified Purchase
Thicker than I expected
Not as full coverage as the Glow Time BB cream, but almost the same texture. The shade "medium" was a little lighter than I expected and a touch of yellow cast. Best applied with a sponge or brush, not fingers. LovelySkin Customer
Verified Purchase
awesome product
I go to an all organic spa for facials every week and just love the organic products. My daughter has been using this product for over a year and it protects and covers any slight blemishes. Recommend Jane Iredale !! LovelySkin Customer
Verified Purchase
Light Coverage
Light, non greasy coverage for a natural daytime look. LovelySkin Customer
Verified Purchase
Not the best product
I use many Jane Iredale products so was hopeful about this tinted moisturizer. It did not meet my expectations. It didn't cover well, and it left my skin with small bumps after a few uses. I'm sticking with Epionce tinted moisturizer. LovelySkin Customer
Verified Purchase
Light medium
I really like the light coverage and that this has sunscreen. It is perfect topped with my pure pressed minerals. Much less creasing but still good coverage when combined with mineral powder. LovelySkin Customer
Verified Purchase
What could be better than a tinted moisturizer with sunscreen?
I love jane iredale Dream Tint! It goes on smoothly, blends with my skin tone and gives me just enough coverage. PLUS it's so much easier to quickly apply one product than 3 to start my busy day. LovelySkin Customer
Verified Purchase
Ideal Moisturizer
I have used this moisturizer under my make up for years. It is light, non greasy but with the SPF protection. It is a perfect base for my Jane Iredale make up, which ever one I choose to wear that day. It's a keeper. LovelySkin Customer
Verified Purchase
The best tinted moisturizer
I've looked for some time for a tinted moisturizer that went on smooth and gave you a little bit of coverage, but still kept a natural look and this is it. Plus it has sunscreen in it. I am fair skinned, but the medium works great for me. It covers any blotchiness, but leaves a smooth look. Highly recommend. LovelySkin Customer
Verified Purchase
Just the right amount of coverage
I use Dream Tint everyday because the coverage is light enough to keep my complexion looking natural while helping to smooth out uneven skin tones. I like to apply the Smooth Affair Facial Primer & Brightener underneath the Dream Tint or even mix a little in with the Dream Tint before applying as it adds extra moisture and makes my skin feel silky smooth all day. It's a winning combination! LovelySkin Customer
Verified Purchase
Peachy!
I love this tinted moisturizer. I bought the peach shade and it really brightens my skin. Also, it makes my skin smooth and flawless looking. It really is not peach, but more of a soft warmish neutral tone. I have acne prone skin, bit no breakouts so far. Jane's products are consistently of high quality. I will buy this again. LovelySkin Customer
Verified Purchase
jane irdale tint tinted moisturizer
love this product LovelySkin Customer
Verified Purchase
Dream tint moisturizer
This is my favorite summer moisturizer. It goes on so smooth and leaves a wonderful tint that blends into my complexion. The added bonus is the spf15 coverage. It is very light for the warm weather and adds just enough coverage so it does not look like I have heavy makeup applied. LovelySkin Customer
Verified Purchase
great value
There's a lot of value in this product--goes on smoothly, looks great (not too heavy, gives a natural, not-too-much-makeup look) and protects from the sun. I plan to buy this again and use it regularly. The price is right! LovelySkin Customer
Verified Purchase
New to Jane Iredale
I've been using Clinique for 15+ years because I have sensitive skin, but I'm so thankful my sister became an esthetician and introduced me to this makeup. I just switched recently and this is the first product I purchased. I absolutely love it and haven't had any issues with my very sensitive skin!!! :-) LovelySkin Customer
Verified Purchase
Best tinted moisturizer ever
I love this tinted moisturizer I have very oily skin and hate wearing foundation but I have old acne scares and this covers them and wears well and looks like my natural skin just better :-) Thank you jane iredale for this product love it will never be without it LovelySkin Customer
Verified Purchase