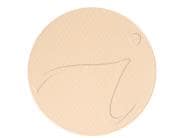 Reviews For
jane iredale PurePressed Base Refill
$42.00
Best powder out there
I've been using this powder for years! It's simply amazing! You can build coverage, it's lightweight, good for your akin, has spf built in, and leaves you with a flawless finish. I can't go without this product, it's a staple! I use golden glow year round! LovelySkin Customer
Verified Purchase
Lightweight
Sheer and slightly buildable. I love how non-cakey it looks. It can be a bit drying under my eyes but I like some darkness there. I wear it over my Elta UV clear to help mattify. Definitely repurchasing when I run out. LovelySkin Customer
Verified Purchase
Perfect!
I love this compact powder. The color matches my skin perfectly. My skin looks ideal. Lightweight but good coverage
This powder is lightweight, but offers good coverage. I use it by itself, or over foundation. Either way it offers maximum coverage. Love this makeup!
It feels good. It's light. It's amazing! I highly recommend this for any sensitive skin people out there looking for a good makeup! LovelySkin Customer
Verified Purchase
Natural looking
This powder gives you coverage without that baked on look. It offers a very natural finish. I love it! LovelySkin Customer
Verified Purchase
My favorite mineral powder!
Jane Iredale PurePressed Base refills are a staple in my makeup drawer. I have 2 compacts so when one runs out I have a full one ready to go. The coverage is perfect for me, hiding light sun damage and discoloration. Teresa1955
Verified Purchase
Easy to apply
I was surprised how easy this base is to work with. I love how you can build up coverage and still not look chalky. I use the hydration spray to set it and it give me a nice glow. Blends nicely
First time ordering the PurePressed base powder and I am so glad I did! The color matching was prefect, it also didn't have a thick powder look either. LovelySkin Customer
Verified Purchase
AMAZING FACE POWDER
This face powder make-up is lightweight and sheer, but will still cover imperfections flawlessly. The powder is so easy and quick to apply, blending beautifully, never cakes, smears or looks powdery. This is my forever makeup! LovelySkin Customer
Verified Purchase
Great Product
I love this Jane Iredale product!! It is the perfect base for my cosmetic needs. It is so natural and easy to apply! Paulyrose
Verified Purchase
Consistently Good Product.
My go to for well over a decade. As sheer as I want, but can use more for greater coverage as desired, and doesn't look like I'm wearing makeup. LovelySkin Customer
Verified Purchase
Fantastic
I have tried everything for my face but this I get so many compliments on! Looks so natural even tho you layer it many times Great foundation!
This goes on smoothly and does a great job evening out my skin tone. It is long lasting and takes several years off my face!! Exactly what I've been searching for.
Wish I tried this gem long ago. Exactly what I've been on the hunt for. It lays beautifully on my skin. Only requires a small amount of product for good coverage. I use a tinted SPF, then layer this on top and it's medium coverage for my skin. Just what I want. It covers minor imperfections and covers my redness, but my skin still looks like skin. I love it. Choosing a shade can be tricky, I guessed and it worked out for me. My only complaint is that if you're going to charge this much, the product should be sold with a compact. Why make us purchase it separately? That irritated me. But the plastic it comes in works fine if you don't want to add the additional cost of the compact. Wonderful
I've been trying to buy quality products for my skin these last few years and recently discovered Jane Iredale. I did some research and decided that I'd try the pressed powder, which I love. My skin seems much clearer and I love that I can layer the powder over problem areas and they disappear. Great product! LovelySkin Customer
Verified Purchase
My Stand By Foundation
This mineral foundation gives amazing coverage and works great for my aging, combo skin. The only negative is the fine mineral dust which gets all over my bathroom from daily use. Marble floor, crystal sconces, everything in my master bath seems to get a coating of this fine mist. I still deal with this mess because it works, and I feel great when I'm wearing it. Great product
I love this product - it provides great coverage yet is lightweight. Definitely recommend! Favorite Base
Been using Golden Glow Base Pressed powder for around 10 years, love it, sometimes I use on its own or with BB Cream. Great coverage, feels light,SPF a plus. LovelySkin Customer
Verified Purchase
Jane Iredale Pure Pressed Base refill
I really like this product! It covers imperfections and gives me that glowy look I love without the heavy feeling that I get from liquid foundation. I also feel like I'm actually doing good things for my skin when I wear this. Highly recommend! Sassenach20
Verified Purchase
Jane Iredale Pressed Powder
I've been using this for over 10 years! Love it and the built in sun protection. LovelySkin Customer
Verified Purchase
I love Jane Iredale products
I love Jane Iredale products. This is a reorder and will continue to buy Jane Iredale products. So far 100% in loving everything I've ordered. Great Coverage
Great coverage and SPF a plus. LovelySkin Customer
Verified Purchase
Lovely
As all the Jane Iredale products that I have used, this one is wonderful. It has nice coverage, goes on smoothly and feels great on my skin. LovelySkin Customer
Verified Purchase
Favorite
I love this and I've been using it for years. I discovered it at a fancy spa that carries Jane products. I love that it is a mineral and I do not feel bad about using it everyday. LovelySkin Customer
Verified Purchase