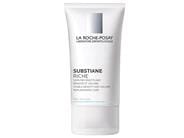 Reviews For
La Roche-Posay Substiane Riche
$56.99
14 Results
Substiane Riche
I like La Roche-Posay and have purchased numerous products. This is a good face cream for normal to dry skin. I was using this mostly as part of my evening skincare routine.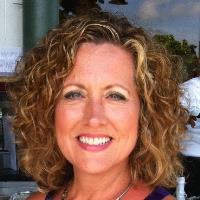 Hydrating
I like this for evening. It is definitely hydrating but not greasy. In the morning I feel hydrated. It goes on like a balm and melts into your skin. You don't need very much...like a very small pea size is all. I do that twice on my face and once on my neck. With being said, I wish it was a bit larger container. Also it's a little pricey, but I wait for discounts. LovelySkin Customer
Verified Purchase
Nice texture and noticeable results
This is a moisturizer with body. It's a rich cream that melts into the skin on contact and just smoothes everything out. It's subtle but the result is noticeable. I like it very much. LovelySkin Customer
Verified Purchase
Replenishing
This is a great product when your skin needs barrier replenishment. I took one star off for the price vs the small amount of product, but it truly is nourishing to the skin. Living in a dry climate, Substiane Riche does deliver with its moisture. As to whether it plumps the skin, I didn't notice it did much, but it does make my skin feel healthy and comfortable which is the most important. Dry skin cannot look plump, so in a way, yes , this product delivers. I can see myself buying this again during the winter months. It did not clog pores or works well for my dry, sensitive skin. OnTheMesa
Verified Purchase
LaRoche-Posay Substiane Riche
I have been using this product for the last two years. I use it mainly at night after cleansing my face. It feels great on my skin, and give my skin enough moisture for overnight benefits. The climate is dry where I live and this nightly treatment works great. I will continue to use it. LovelySkin Customer
Verified Purchase
Lovely Creme!
I was looking for a convenient sized, easy dispenser, rich product to use for my night creme when traveling. This is really perfect. It fits in my carry-on, is in a safe tube and is very rich and luxurious. It is very moisturizing yet not sticky, massages easily into clean skin. I really love it and may swap out my very expensive at-home night creme and start using this La Roche-Posay product permanently, not just for travel. Highly recommend! LovelySkin Customer
Verified Purchase
My all time favorite....
I have used this product for about 5 years on and off. I'll try something new but always come back to this—-it really does firm my 48-year-old skin and offers just the right level of moisture. Love this product. LovelySkin Customer
Verified Purchase
sustiane
I love the texture & how good it makes my skin feel I have mature, sun damaged skin & since I started using this & other La Roche-Posay products I have noticed a very improved appearance w/ less wrinkles & softer skin highly recommend. LovelySkin Customer
Verified Purchase
Smooth
I have been using La Roche-Posay for a few years & am very happy with their products - I was using the Redermic line & love it but read about the Substiane & thought I'd give it a try - It is really very nice - thick & creamy goes on nicely & absorbs nicely not greasy at all - gives my skin a smooth feel & while I don't wear foundation I do wear blush & it goes on really (for lack of a better word) smooth - But for me it doesn't give my skin the glow & texture that the Redermic does (and at 67 I need all the glow I can get lol) but seriously I just feel that the other does more for my skin - I will continue to use it til I finish the tube because it does help dry skin - I do use the Substine for eyes & love it- LovelySkin Customer
Verified Purchase
Thick and Creamy
This is a thick moisturizer that I use at night in the wintertime. It doesn't take a lot. It comes out really thick, but it kind of spreads on your face. It does a good job of moisturizing, and I think it helps my surface wrinkles look less noticeable. I am only giving it 4 stars because it is a little hard to squeeze out of the tube. LRP should consider putting this in a container with a pump. I know I'll have to cut the tube open when it gets to the end in order to get this product out. LovelySkin Customer
Verified Purchase
The best thing for aging thinning skin
I always thought those expensive 200.00+ jars must have something special to help you with your anti-aging, but never found the Holy Grail. I bought the La Roche BB foundation on a vacation and tossed out my regular foundation since this blurred lines and evened out my skin and has sunscreen what else do you need. So I thought, why not try another item in this line and so I bought this, wow, after 5 weeks my skin took on a thickness or maybe better to say, plumpness like I had 10 years ago. (I'm 55) My flaking from Retin A came to a halt and everyone who saw me said I looked like I had a peel, I looked Fresh. I use this every morning and night. LovelySkin Customer
Verified Purchase
Excellent Moisturizer!
I have been using La Roche-Posay for about three+ years. Recently I decided to use all the samples I received and I could see dry areas peeling on my face and decided to stop the freebies I take pride on my radiant skin. People are surprised when I tell them my age. They think Im ten years younger! I love La Roche-Posay and will continue using this Substiane + as long as its available. This is my first purchase from Lovely Skin and I think its the beginning of wonderful relationship! LovelySkin Customer
Verified Purchase
Wonderful face cream
Very rich, only need small amount and in the morning my skin is soft and I can see a difference. Do your research on this cream and you will read all the wonderful qualities LovelySkin Customer
Verified Purchase
Substiane vs Substiane+
Prefer the Substiane which has been discontinued, to the Substiane+. It seems richer than the plus. Went with the plus because there aren't that many products for very mature skin. LovelySkin Customer
Verified Purchase