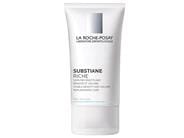 Reviews For
La Roche-Posay Substiane Riche
Substiane Riche
I like La Roche-Posay and have purchased numerous products. This is a good face cream for normal to dry skin. I was using this mostly as part of my evening skincare routine.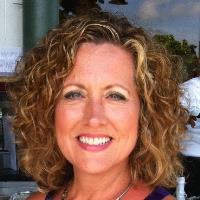 Hydrating
I like this for evening. It is definitely hydrating but not greasy. In the morning I feel hydrated. It goes on like a balm and melts into your skin. You don't need very much...like a very small pea size is all. I do that twice on my face and once on my neck. With being said, I wish it was a bit larger container. Also it's a little pricey, but I wait for discounts. LovelySkin Customer
Verified Purchase
Replenishing
This is a great product when your skin needs barrier replenishment. I took one star off for the price vs the small amount of product, but it truly is nourishing to the skin. Living in a dry climate, Substiane Riche does deliver with its moisture. As to whether it plumps the skin, I didn't notice it did much, but it does make my skin feel healthy and comfortable which is the most important. Dry skin cannot look plump, so in a way, yes , this product delivers. I can see myself buying this again during the winter months. It did not clog pores or works well for my dry, sensitive skin. OnTheMesa
Verified Purchase
Smooth
I have been using La Roche-Posay for a few years & am very happy with their products - I was using the Redermic line & love it but read about the Substiane & thought I'd give it a try - It is really very nice - thick & creamy goes on nicely & absorbs nicely not greasy at all - gives my skin a smooth feel & while I don't wear foundation I do wear blush & it goes on really (for lack of a better word) smooth - But for me it doesn't give my skin the glow & texture that the Redermic does (and at 67 I need all the glow I can get lol) but seriously I just feel that the other does more for my skin - I will continue to use it til I finish the tube because it does help dry skin - I do use the Substine for eyes & love it- LovelySkin Customer
Verified Purchase
Thick and Creamy
This is a thick moisturizer that I use at night in the wintertime. It doesn't take a lot. It comes out really thick, but it kind of spreads on your face. It does a good job of moisturizing, and I think it helps my surface wrinkles look less noticeable. I am only giving it 4 stars because it is a little hard to squeeze out of the tube. LRP should consider putting this in a container with a pump. I know I'll have to cut the tube open when it gets to the end in order to get this product out. LovelySkin Customer
Verified Purchase