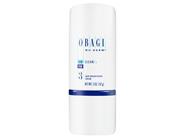 Reviews For
Obagi Nu-Derm Clear Fx (New Hydroquinone-Free Formula)
Obagi Clear
I have been using this product since spring and added Exfoderm 2 months ago and I have not seen any changes in my brown spots. No longer effective
The original formula was amazing for lightening my dark spots. Since the formula changed, I have used 2 bottles of the new formula and have not seen a change. I will not buy again. I will use the rest of the products in the line. I get IPL (Laser) once a year & it gets rid of all pigmentation issues. My skin remains flawless for almost a year. Obagi Nu-Derm FX
It is excellent, I can see a change since I have been religiously using it. Malloys
Verified Purchase
Missing Hydroquinone
I have been using Obagi for many years and love the products, however, this new Hydroquinone Free version of the Clear does nothing. I see dark spots that were very much faded from using the Clear with the Hydroquinone coming back. I don't think I will buy this product again. Meh...
I haven't had stellar results with the hydroquinone-free formula. I will probably switch back to the hydroquinone version or possibly try another brand. caligirl12
Verified Purchase
Hyperpigmentation
Not sure if the product is absorbed, had a white film. I have used it for 3 weeks now, and there has been no difference. Does anyone else have the same issue? LovelySkin Customer
Verified Purchase
Obagi Clear FX
I have been using Obagi for eight years and am not impressed with the new formula. It has an odd odor, and without the hydroquinone, I have seen no lightening of dark spots. Typically, when I used the original product on a new area, I have seen fading of dark spots starting within a few weeks. I used this product for three weeks, and there was no change. LovelySkin Customer
Verified Purchase
Clear fx
I didnt see any improvement with this product. I like Clear better. LovelySkin Customer
Verified Purchase