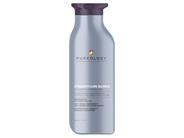 Reviews For
Pureology Strength Cure Blonde Shampoo
19 Results
Gray with a mission
First let me say I am a loyal fan of Pureology for decades and I use 99% of their products. What else can I say except it tones down the brass and my hair feels soft and moveable. I recently purchased "mess it up texture paste" and I love it and it delivers.......mess it up and carry on.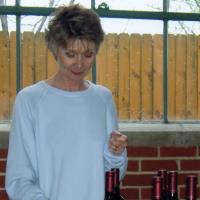 Florence
Verified Purchase
the best purple shampoo...
Like the title says, this is excellent shampoo for keeping those blondes from turning brassy. It's also very conditioning and makes my hair very soft. Skincaregirl
Verified Purchase
Great Shampoo for Blondes!
I've been using Pureology hair products for over 10 years. I love the Hydrate products but now that I'm over 65 years old, my hair has different needs. I decided to give the Strength Cure Blonde shampoo a try. It was just what I needed to preserve my color-treated hair and keep away brassiness. It also strengthens the hair and repairs damage. This is the second bottle I've purchased and I couldn't be happier! LovelySkin Customer
Verified Purchase
Super blonde shampoo
Keeps the brassiness at bay Why didn't I try this sooner!
My new favorite; no more brassy highlights. My hairdresser said I would see a difference and I did! Worth every penny LovelySkin Customer
Verified Purchase
Shampoo
I only returned the product because i ordered the wrong kind. Pureology products are great. Great shampoo
Love this shampoo, I leave it in for 3-5 minutes and it works great, highly recommend LovelySkin Customer
Verified Purchase
Pureology Strength Cure for Blondes
Simply the very best shampoo for blonde highlighted dry and damaged hair. Winter heat, lack of moisture even with humidifiers on each floor in my home my hair feels like a dry desert. This is your answer to putting back moisture loss and strengthening your color treated hair! I also use Pureology deep conditioner. I shampoo, squeeze out excess water, put on the Pureology deep conditioner strength Cure, put on a shower cap and continue my showering, leg shaving ect. Then I rinse my hair about 4 minutes later. My hair is restored to normalcy, strong thick long shiny healthy hair has returned! Defender
Verified Purchase
Bright again!
I recently moved to a very different climate, my hair has been frizzy and not holding color well. Since my hair is fine, frequent coloring is out of the question as it makes it brittle and dry. This shampoo and conditioner has saved me! My hair is soft, bright and shiny! LovelySkin Customer
Verified Purchase
Good for Toning Blonde Hair
I have tried multiple shampoos over the past year to find one that keeps my blonde hair toned, this one's a keeper. Highly recommended LovelySkin Customer
Verified Purchase
Part of my shampoo rotation
I look for shampoos good for fine colored hair that are sulfate-free. I use this as part of a rotation but don't use regularly. The Pureology line overall is one of my favorites. LovelySkin Customer
Verified Purchase
Good product
This shampoo does the job of eliminating brassy tone from my highlighted hair. It's much more gentle than the brand I bought at Amazon and not so expensive as the one I've got from the salon. I have fine blond-ish highlighted hair. LovelySkin Customer
Verified Purchase
My blonde is BACK!
I have been on the hunt for a sulfate shampoo and conditioner that would keep my blonde bright and light for a really long time. I love this stuff. You really don't need a lot of shampoo to get nice clean hair. Letting the shampoo sit for 3-5 minutes helps increase tone correction. Schiertos
Verified Purchase
Finally! Shampoo great for grey hair.
My hair is white and gray and without the dark pigment that I had when I was younger, my hair is more easily damaged by sun, products and flat irons. Pureology Strength Cure Best Blond is formulated to strengthen and protect grey hair too. I tried a couple other products before I found Pureology, and I wasn't satisfied with the results. My hair now is manageable, healthy, strong and has just the right amount of shine. I live the compliments I get. Thanks to Pureology. LovelySkin Customer
Verified Purchase
Works great!
I like everything about this shampoo. It is very purple so you know it's working on keeping your blonde bright. It smells nice. And for a vegan shampoo, it lathers up pretty well too! I just wish it wasn't so pricey. Purple
My hairdresser suggested that I try a purple shampoo if my hair gets brassy. It's ok, but there are probably less expensive options. LovelySkin Customer
Verified Purchase
Back to Blonde!
This shampoo works so well! I have incredibly dry naturally curly hair, that I get highlighted. In the past, my highlights would turn brassy within weeks, using other shampoos. With this shampoo, it not only keeps my highlights looking brand new (and blonde), but it also helps remove the brassiness, like a salon toner would. My daughter also has blonde hair, that turned brassy over the years, and I have tried this shampoo on her in the last couple of weeks. It has removed the brassiness, and now, you can see her gorgeous blonde hair again! It is also super hydrating! Love it! LovelySkin Customer
Verified Purchase
skeptical, but very pleased!
I have been an exclusive user of "perfect 4 platinum" pureology shampoo for the past 5 years, so needless to say I freaked out when it was discontinued. I have been highlighting my hair since I was in first grade (yes, first). And I have a LOT of hair, but it is very fine, so this was the only shampoo I've ever used that I've been able to brush my hair out of the shower without a spray detangler. I often avoid washing my hair on vacations or over night stays if I don't have my Pureology perfect 4 platinum. I read a variety of mixed reviews on this product before I bought it, and have found it's exactly the same as the shampoo I used to buy. Just a darker purple color. Doesn't leave a silver grey hue to my hair like other blonde purple shampoos and leaves my hair silky and the color vibrant. Besides the color changing from blue to purple, I can't find a single difference–so glad!!! LovelySkin Customer
Verified Purchase
Soft and shiny non-brassy blonde
As a natural light blonde with colored dark blonde hair, this is my favorite non-brassy blonde shampoo. Another professional brand released a color depositing shampoo, and I love it but this is superior. This shampoo reminds me of a blend of Pureology perfect for platinum + Pureology Strength cure with color (blue-violet). I have fine hair and can use this daily–no frizz, hair is soft and shiny and easy to style.