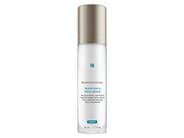 Reviews For
SkinCeuticals Tripeptide-R Neck Repair
$120.00
SC Tripeptide-R Neck Repair
I've been using SkinCeutical products for nearly 20 years. I think it's the best line out there. I'm not sure about this product as it really irritated my skin. Thank you. LovelySkin Customer
Verified Purchase
Unsure
So I am on the fence with this product. Truth be told, I used it only short term because I had a few samples. The first few days I noticed a considerable difference in hydration. My neck appeared hydrated hence showing less lines. However after the first few days I didn't continue to see improvement. Granted I only used it for 3 weeks so it's unclear if over time if I would have seen great results. I didn't order full size for two reasons. One the price tag is extremely expensive and I noticed some pimples on my neck after a week of use. LovelySkin Customer
Verified Purchase
I little bit harsh
I have very sensitive skin on my neck and found this product irritated my skin. Allisonw
Verified Purchase
SkinCeuticals Tripeptide- R Neck repair
I have only had this product three weeks so have not seen a difference. Also have had some redness and discomfort at the start so have backed off to every other day. irishrose2
Verified Purchase
Not sure yet.....
I really wanted to love this product! After using nightly for about 3-4 days I developed sensitivity, itchiness and redness. I am assuming it is from the retinol? However I use retinol on my face nightly with no adverse effects. I gave my neck a break for 2 weeks and will start again soon, but only 1-2 times per week and see what happens. LovelySkin Customer
Verified Purchase
Irritated my skin
This is probably a very good product, but I am not able to use it because — after about a week of consistent use — it made my neck irritated, and now I have post-inflammatory hyperpigmentation as a result. I cannot say how well it works long term since I cannot use it. Skinceuticals Tripeptide-R Neck Repair
I cannot give a review on if this product is diminishing lines and wrinkles and crinkles yet since it's so strong that it caused some lines in my neck to turn red. I discontinued using and am using Skinceuticals dermal repair until the redness goes away. I used it every night without buffering it with anything as a base layer or top layer. I will continue in a week or so and start with just 2x a week and build up. LovelySkin Customer
Verified Purchase