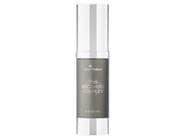 Reviews For
SkinMedica TNS Recovery Complex
298 Results
Magic in a Bottle
This serum is like a face lift in a bottle. It tightens and smooths the skin and leaves it feeling like you've had a high end treatment at a spa or Dermatology office. I've got this on auto subscription for such a good price. I use it with Retin-A and my skin has never looked so good. It can be drying at times so I alternate and layer with a moisturizer as well. Such a superior product from this line. Fantastic
If there is anything you should get, it's this stuff. In 3 weeks you will see your face completely lifted. I can not be without this. Vitality
Verified Purchase
No improvements
I used it religiously till the end of the bottle. My skin is olive and I'm 30 years old. There were no improvements in my very fine lines. I don't understand why people seem so excited about this product. It was expensive, and unfortunately it did not deliver any results. Very good product
I am African American, I love SkinMedica tns recovery, it makes my skin glow and have no signs of aging, I use the TNS complex dual serum as well, so I bought the recovery to use it on nights I don't feel like using the TNS complex dual serum. Carolnabadda
Verified Purchase
This is my 4th bottle
I'm 32 years old and I've stopped wasting my money on skincare products with "customer perception" studies. Instead I purchase products like these that are CLINICALLY proven. Yes it's pricey, but there are many products that cost the same that are backed by clinical results. LovelySkin Customer
Verified Purchase
Great product!
I'm not sure about this product yet. When I apply it, my skin feels very tight which in other moment I would have liked that but since I just did a peel, my skin feels too dry. I am going to wait a few weeks before using it again until my skin feels more hydrated.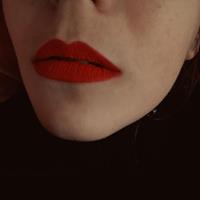 mariama
Verified Purchase
Love this stuff
This is very effective in preventing aging. I have been using TNS Recovery for about a year. My skin looks better today than it did 5 years ago. LovelySkin Customer
Verified Purchase
Excellent Product!
This product is so great, I couldn't bring myself to deduct a star, even though I hate the fragrance, and find it a little irritating to my skin. The results are still 5-Star! susanb26
Verified Purchase
Amazing except for the smell
I love this serum. My aesthetician recommended this as maintenance between microneedling with prep sessions. This keeps my skin looking firm and vibrant. My only complaint is the smell. It truly is awful and I honestly don't think it goes away after a few minutes like some people suggest. I wish SkinMedica would come out with a fragrance free version of this product rather than a new product that costs substantially more. LovelySkin Customer
Verified Purchase
Love it!!!!!
Great buy! Worth every penny!! LovelySkin Customer
Verified Purchase
Product delivers
i've been using this TNS Recovery Complex for about 3 years,and it's an amazing product. Due to the cost, I only apply at nightime...and, along with shunning the sun for the past 25+ years, my skin, at 63, looks a healthy age 40. I know the Skin Medica line may offer even better products, but my skin is so very sensitive, so this product is the one that works best for me. Using it just 1x a day, it lasts 3 months plus. Definately recommend for skin clarity, texture, and will reduce fine lines over time. This product delivers, for a price. SouthernChic
Verified Purchase
Great Skin Tightener!!
I use this product as a first step after toner and before retinol 2-3 times a week. It is very skin tightening and skin calming. I only use it at night because I do not love the feel of the product for day use. SkinMedica TNS
SkinMedica TNS is like food for the skin. It is packed with great ingredients and seems to be making my skin look more youthful. I love it! LovelySkin Customer
Verified Purchase
TNS Recovery
This is an excellent product! Skin tone is much improved. LovelySkin Customer
Verified Purchase
One of the best
This is my favorite growth factor product out there. Gives me a beautiful glow and even complexion from the start. Fine lines are already less noticeable. LovelySkin Customer
Verified Purchase
A great way to enhance office procedures
Love the healing and enhanced results in this product. It really makes the investment count. A little goes a long way! Also it is great to be able to get the growth factors separate from antioxidants. No one guesses I'm turning 50! LovelySkin Customer
Verified Purchase
Pricey, But I Will Continue to Buy
I really wish this product wasn't so insanely expensive, but I will keep buying. I've noticed it does help tighten my pores, slightly diminish discoloration, and make my skin look healthier overall. It seems nourishing and effective as opposed to so many other products that do not produce any results or seem to do anything at all other than provide a bit of moisture. I especially like using it in summer to help repair my skin at the end of the day. I am a diligent sunscreen user, but it still feels good to put this on my skin after a day spent outside. LovelySkin Customer
Verified Purchase
SkinMedica TNS Recovery
I have used this for 3 years. My skin feels wonderful! LovelySkin Customer
Verified Purchase
TNS Recovery Complex
I have tried the serum, but nothing works like the TNS Recovery serum. It is magic on the face. You get a pulled young look to the skin that only happens with growth factors. I will buy again and again and again. LovelySkin Customer
Verified Purchase
Can't live without this!
Been using this product for 7 years, I am 70 yrs old. This product definitely maintains elasticity and quality of skin, I consistently am mistaken for 10-20 years younger than I am! LovelySkin Customer
Verified Purchase
used after Surgery
I was given this product after cosmetic surgery very impressed with the results SkinMedica TNS Recovery Complex
This recovery complex was just okay! I didn't really notice any change Skinmedica TNS Recovery
Can't be without this!! I use this twice a day, over my serum in the morning, before moisturizer, then at night with Retin A. My dermatologist recommended this - she uses it as well and it's really giving me healthier looking skin! Love this product! LovelySkin Customer
Verified Purchase
I think it works
It's very sticky, like a thick hyaluronic acid serum, and feels like it's leaving behind a film on your skin. That said, it does seem to be working, especially in terms of soothing redness and sensitivities I occasionally get from retinoids. It doesn't clash with other products in my routine, and I find the smell to be pleasant. I'll continue to use it and see if it helps with anything else. LovelySkin Customer
Verified Purchase
Worth the price
I love how this tightens my pores and helps blemishes heal quickly. It's great for combination skin as it's not heavy and you can layer it with a good spf moisturizer. I've used this for over a year now and I'm still happy with it. LovelySkin Customer
Verified Purchase