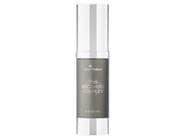 Reviews For
SkinMedica TNS Recovery Complex
No improvements
I used it religiously till the end of the bottle. My skin is olive and I'm 30 years old. There were no improvements in my very fine lines. I don't understand why people seem so excited about this product. It was expensive, and unfortunately it did not deliver any results. breaks me out badly
I thought this product might be doing some good, but it didn't. Neither did the essential serum I wasted a lot of money trying these products several bottles several months, and I would return this if I hadn't thrown away the box. Oh well. I guess it doesn't work for everyone. I'm sticking to a slightly simpler regimen of some acids and retinol and a few other fun products. No more overly expensive growth factors and stuff that just ends up breaking me out. LovelySkin Customer
Verified Purchase
Like Essential Serum, this contains a fragrance that is a common allergen
I have developed a contact allergy (severe eczema) to limonene (aka Linolool) and both this and Essential Serum contain it. It is an unnecessary fragrance and a very common allergen. Please take the limonene out (of all products)!!!!!! LovelySkin Customer
Verified Purchase
SkinMedica TNS Recovery Complex
Ive tried this product before after ordering it through another Internet provider. It irritated my skin and made it overly tight and crepey. I read that products could be tapered with by some Internet companies (the one I received actually had the product in the pump and the packaging was not intact) and started ordering from LovelySkin. I switched to NeoCutis with the same ingredients and loved it, but thought I might give the SkinMedica another try. I am having the same problems, burning irritated skin that is uncomfortably tight. I am sticking with the NeoCutis products. They are very effective and gentle on my skin. I am also very happy with LovelySkin and have never had a problem with my orders. LovelySkin Customer
Verified Purchase