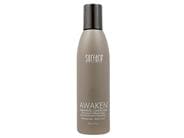 Reviews For
Surface Awaken Therapeutic Conditioner
$26.13
Love this brand!! Healthy Hair!!
Received a Surface sample from LovelySkin and I loved the smell and how it made my hair feel. I love to alternate shampoo/conditioners. I have 3 different brands in my shower now. Surface makes my hair feel healthy. I mentioned the brand to my hairstylist and she said it is a great brand. I will continue using Surface it has contributed to my hairs overall good health!! Surface Awaken
This conditioner has mild mint scent and has a slight tingle to the scalp but not powering. Leaves hair soft but not greasy feeling. Will purchase again. LovelySkin Customer
Verified Purchase
Good conditioner for sensitive skin & fine hair
I am always on the search for hair care products that don't cause breakouts and don't make my fine hair dull, flat, and lifeless. This is perfect. There are no miracle products out there, but the Surface Awaken products are as good as I have found so far, most notably the shampoo (as well as the conditioner & mousse). Maerielle
Verified Purchase
Worth it!
This conditioner feels a little thicker, like a balm at first, but rinses off well. It has the same minty feel as the shampoo. They are pricey, but worth it. I will definitely buy this with the shampoo again! LovelySkin Customer
Verified Purchase
Very light
Very light conditioner. Does not moisturize well. Does smell good and make my scalp feel good. Finally a conditioner that doesn't weigh down thin fine hair
Adds great volume and softness to my hair. It is so nice and light, makes styling a breeze, without a greasy heavy look of other conditioners. Perfect for thin fine hair. Will purchase again. Reggiesmom
Verified Purchase
Good conditioner!
With my fine hair, it doesn't leave any residue behind. Instead leaves it feeling clean and light. Great feeling. LovelySkin Customer
Verified Purchase
Great conditioner
I love this conditioner along with the shampoo. I've gotten consistent, great results with my hair using these products. Great purchase. skymom5
Verified Purchase
One of a kind
I have fine hair and have been using Surface conditioner for a while along with the shampoo, which I love. It doesn't weigh my hair down. And it gives my hair a glossy appearance. LovelySkin Customer
Verified Purchase
Healed my scalp!
Along with the surface awaken shampoo, this has healed my scap. I struggled with itchy, flaky scalp for a long time. My dermatologist prescribed a shampoo that would work temporarily, but it would come back shortly. This went on for a long time. I've even changed my diet without it helping my scalp. I'm so glad I found this set because not only has the itching and flaking stopped, but my scap in general feels healed and no longer sensitve. Ok
Not as great as I thought but smells great! Angie77
Verified Purchase
Very very pleased
My daughter in law gave me samples to try before I ever purchased so my first bottle was pretty much risk free. I knew that I liked it. I suffered a traumatic loss in 2017 and began losing hair. It's been a struggle to maintain the health of my scalp and the hair that remains along with new hair growth. This conditioner is definitely good therapy. It has a cooling and moisturizing effect on my scalp and hair. It's a little heavy for my fine hair so I only use it twice a week, three times at the most. Once I found what worked for me, it was a perfect pairing with the shampoo. I'll buy again. LovelySkin Customer
Verified Purchase
light conditioner
I purchased this conditioner to accompany the Awaken shampoo. Like the shampoo, it tingles and leaves my hair lightly conditioned. It helped to soothe my scalp itchiness. LovelySkin Customer
Verified Purchase
Love this!
This made my hair feel smooth immediately but wasn't too heavy. Probably my favorite conditioner of all time. SunLover
Verified Purchase
It's worth it!
I have been using both the Surface Awaken Therapeutic shampoo and conditioner for several months. This conditioner not only made my hair feel thicker and look fuller, I have had new hair growth! Even my hair stylist commented and she didn't even know I was using the products! LovelySkin Customer
Verified Purchase
Great feel
I love the way it makes your scalp tingle Wendy730
Verified Purchase
Love it!
I've only been using this system for about two weeks and I love the conditioner. My hair has been falling out and it's very thin (soon to be changing) and it doesn't weigh my hair down. It's actually bouncy. LovelySkin Customer
Verified Purchase
Nice conditioner
This helped with my dandruff. LovelySkin Customer
Verified Purchase
YES! YES! YES!!!
Surface awakening shampoo indeed! This stuff is what I have been looking for! The cooling sensation on my scalp was instant and it lasted way after my shower. I have really bad eczema and this helped calm my scalp from its itchiness. If you are sensitive to menthol or peppermint, this stuff is pretty potent. But if you are like me and are looking for something with those properties, then this is YOUR product.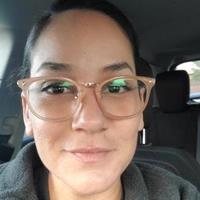 Felicia
Verified Purchase
Purchased for Hair Loss
As stated in my review for the awaken shampoo, this is a nice product - very refreshing. Although the shampoo did not make my highlighted blonde hair smooth or moisturized, the conditioner did more. It contains palm and coconut oils which were able to smooth my hair more than the shampoo. I love the refreshing scent and the way it feels on my scalp. Not sure if it does anything for hair loss LOL LovelySkin Customer
Verified Purchase
Thumbs up
I've been using the Awaken line of products for several months now and I'm really happy with them. This conditioner is great. You get a cool feeling on the scalp and leaves your hair soft and awesome smelling. Worked for me!
I am using this conditioner along with the shampoo and the treatment after a recommendation by the stylist. We both have noticed new hair growth so I will continue to use. Ireland
Verified Purchase
Just OK
I like the refreshing coolness of this conditioner. My hair is easy to brush through after. I do not notice a difference in the health or thickness of my hair though. The one thing I really do not like about this is the bottle it comes in. It is so stiff and hard that it makes it difficult to squeeze the product out. I fear when I get close to the end, it will be a challenge to get the product out to the point it will get wasted. I expected something better with such a pricey item. LovelySkin Customer
Verified Purchase
Great Conditioner
I have reviewed both the Surface Awaken Therapeutic Shampoo and Conditioner, as I feel that using them together is the key to keeping my sons hair so soft and silky. I highly recommend both products and using them together gives nothing short of fantastic results! LovelySkin Customer
Verified Purchase
Invigorating
Love this conditioner, a very small amount is all that's needed to produce a tangle-free, tingly clean hair and scalp. Love this stuff. Deltarose23
Verified Purchase