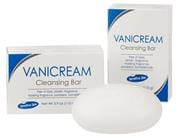 Reviews For
Vanicream Cleansing Bar
$4.05
Perfect!
I just bought this a few days ago. I had NO irritation, itching, burning, or breakouts after using this. I will definitely repurchase. Covers
This bar is surprisingly satisfying to bathe with. It suds beautifully and makes you feel clean. It is a bit hard to rinse off. LovelySkin Customer
Verified Purchase
So Fresh and So Clean
I love this soap! It's free and clear of fragrances and full of the ingredients I need to clean my face and body! Vanicream leaves my skin so clean and it helps with my acne. I am a grateful customer. LovelySkin Customer
Verified Purchase
No nonsense
It simply works, non-irritating, soothing and does not dry out my skin. I even use it in my face an it works great to take my makeup off. LovelySkin Customer
Verified Purchase
Best overall soap I have purchased!
Vanicream Cleansing Soap is a wonderful, natural soap for treating dry, itchy skin. And I found the best price at LovelySkin.com. Where have you been all my life
I thought I was using the best and only soap on the market for sensitive skin until I purchased Vanicream Cleansing Bar. What a difference it has made for my skin. I find I am using less moisturizing products on my skin. This soap became a replenish item.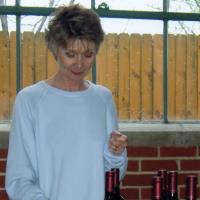 Florence
Verified Purchase
Quality Product
Very soothing and soft............replaced a product that was not comfortable! LovelySkin Customer
Verified Purchase
a must have
My dermatologist introduced me to Vanicream. It is the only cleanser that my skin does not react badly too. I cleanse my face every night and every morning with vanicream cleansing bar. I really love this product. My skin feels clean and soft after cleansing. It does not leave a residue and never causes break outs. Great product!!! Vanicream
Great for my skin, it is very gentle and I like all the Vanicream products! LovelySkin Customer
Verified Purchase
Best bar soap
I love this soap! It's so gentle but does the job. Non-drying, skin is soft after use. LovelySkin Customer
Verified Purchase
Great product for the price
I was looking for something that would be gentle on my skin in bar form and gave this a try, no dryness, itchiness or redness. Love it! LovelySkin Customer
Verified Purchase
Best Product Line!
I have rosacea that was turning into infections on my face and eczema on my hands/forearms. This product changed everything!! Highly recommend!!!! simplynicolecarp
Verified Purchase
Budget friendly soap
Great simple bar soap for the shower, really can't beat the price! I have sensitive skin and haven't had any problems. Vanicream Cleansing Bar
I have tried literally every drug store and high end cleansing bars on the market and without fail have had reactions due to fragrance and other suspect ingredients, even those recommended by my dermatologist. I absolutely love Vanicream cleansing bars (without zinc as this also causes my skin to react). I have had no issues w/ this soap thus far and use it both on my face and body. More Dermo's should recommend this soap rather than ones that simply contain irritating ingredients. LovelySkin Customer
Verified Purchase
Excellent Soap
The Vanicream Cleansing Bar is an excellent product. I discovered and have used it for several years with great success. LovelySkin sells this soap at a very good price, the reason my personal order was for 12 bars. Hibiscus
Verified Purchase
Vanicream Cleansing Bar
Vanicream bar is a great way to wash your skin. It helps keep it moisterized as well as cleaning. Been using it for over 10 years and very much pleased. Great service
Great service keep the good work thanks LovelySkin Customer
Verified Purchase
Seborrheic dermatitis
The only thing that calms redness due to seborrhea. Use on face and body. LovelySkin Customer
Verified Purchase
Clean without residue
This is a great bar for cleaning my face--leaves no smell or residue. Love it! Alwayslooking
Verified Purchase
Love this soap
so good for people like me with eczema. I also love the moisturizing lotion. Great deal on automatic refill! LovelySkin Customer
Verified Purchase
Great product
Gentle and sensitive skin friendly. Creamy texture but not sticky. Highly recommend. LovelySkin Customer
Verified Purchase
Absolutely amazing
I was recommended this soap form my dermatologist because of my atopic dermatitis. Been using this soap for about 11 months and absolutely love the soap and body soap. Don't want to use any thing else but this store. I also love to order from this store because it ships absolutely fast compare to other stores that I'm not going to name. LovelySkin Customer
Verified Purchase
Amazing Soap
My dermatologist recommended this to me after I had an allergic reaction to a medication that caused a severe rash all over my body. After that event I have used this soap and I love it. I use it on my face and body every time I shower! Shelb333
Verified Purchase
The only soap that helps
vanicream is the best soap that I have ever used I have tried other soaps to help with my eczema and nothing compares. Cleansing bar that still lathers and great for sensitive skin
I have mature sensitive skin and had a sudden allergic reaction earlier this year to either some face or eye cream I was using. I bought the lotion version of this for my face and it was immediately soothing and non irritating. I started using the bar on my face and body in the shower. I continue to use it. I use sunscreen liberally and this still cleans my skin. It is not drying like a soap.