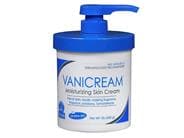 Reviews For
Vanicream Moisturizing Skin Cream with Pump Dispenser
$17.20
52 Results
Nice thick cream
I use this on my hands, elbows & feet mostly. It is a nice thick cream & doesn't irritate my skin. LovelySkin Customer
Verified Purchase
Nurturing Lotion
This lotion is amazing. Scent free and thick without a greasy feeling. I have dry itchy skin during the winter and this kept my skin hydrated. I have sensitive skin so applying this cream provides a huge relief from everyday dryness. I like the packaging, the pump gives the right amount of product to lather up without a mess. However, when it becomes low on lotion I had to screw off the top and retrieve the remaining product with my fingers. I was able to reuse the container for another lotion I had purchased. Jodi1980
Verified Purchase
Great stuff
I read an earlier review on this moisturizer and I felt like was exactly what they said it was, exactly right. It's a little thick so I added a little water to my moisturizer for my legs and my arms. Feels great moisturizes nicely! Doesn't feel greasy at all and seems quality. Ttbubble
Verified Purchase
Awesome lotion
I love the texture of this lotion, it make my skin feel dewy and silky soft... and it really helped my eczema. LovelySkin Customer
Verified Purchase
Great for sensitive skin
I purchased this for my mother who has really sensitive skin. She uses it from head to toe, and says that it is the only thing that gives her relief from dry skin and is moisturizing without irritating her sensitive skin. It is a very good product at an incredibly reasonable price. So Great For Sensitive Skin!
I have incredibly sensitive skin that reacts to almost anything it seems. I was watching a dermatologist on Youtube who recommended the Vanicream brand for sensitive skin and so I went ahead and bought this moisturizer and my skin looks and feels so much better. My husband uses the light lotion version of this product but my skin is a bit more dry so I use this thicker formulation and I really like it! I feel like it is pretty comfortable and I highly recommend it! One tip I heard from the dermatologist I was watching was to rub moisturizer in while your skin is still damp. I tried this and now that is the only way I apply moisturizer to my face. I feel like it just seals in even more moisture! If you have very sensitive skin like I do I highly recommend this product! LovelySkin Customer
Verified Purchase
My Final Face Moisturizer
I have combination sensitive skin with rosacea & adult acne flair ups. My derms recommended this face moisturizer and my skin is smooth, conditioned without feeling coated/caked, and calm. I use it morning & night after my cleansing routine, and it works great under my makeup. Some may prefer this as a nighttime option only. I also use this as a full body lotion which is great for traveling when I only want to bring one bottle to cover it all! Very nice
I love products made by vanicream; I started using them when my dermatologist suggested it for my dry flaky skin. It is quite thick and it is good to use it at night. Milldar
Verified Purchase
OK Cream
I like it somewhat . It doesn't have great ingredients. so far so good!
I have been using a drug store cream for years for my hands and legs. I was not getting the results I wanted so I decided to try Vanicream. It is awesome and hydrates my arms, hands, and legs without being sticky and fragrance free. Great lotion
Love this lotion for sensitive skin. It's super thick and creamy, but not sticky. LovelySkin Customer
Verified Purchase
Nice cream
Tried this lotion after seeing great reviews. Great price for the size and works great, no dry hands in the morning, but bit too heavy for my liking especially for body. Wish it was lighter. LovelySkin Customer
Verified Purchase
Vanicream
This is a thicker moisturizer and works well as a body cream. Especially on dry feet. LovelySkin Customer
Verified Purchase
Relieves itchy skin
My son got really dry skin this winter and it became itchy and he had some spots with little bumps that were particularly bothersome. We started using this on him twice a day and within a few days it was almost completely gone. Now we only have to use once a day or every other day. LovelySkin Customer
Verified Purchase
Good, but not the best
This is a great, thick, non-sticky cream for skin that needs intense hydration. It was my standby for years and I still return to it from time to time when I can't afford to spend more. If you suffer from mild eczema, get this. If your skin is cracking, flaking, oozing, you'll want something more intense. It definitely doesn't replace prescription grade treatment for those who need that level of skin care. Gorgongirl
Verified Purchase
Simple, effective moisture
My dermatologist recommended this for my dry, irritated and sensitive winter skin. It is not greasy, absorbs fast and is very effective. I am really happy with find! LovelySkin Customer
Verified Purchase
The Best!
I never thought a cream would really make a difference. I use this nightly on my hands and feet and no more rough cracked skin.This product is the best! BEST Hand and Body Lotion I've Ever Tried!
I have never used anything more moisturizing and healing than this cream. My hands have been severely cracked to the point of bleeding (frequent hand-washing and cold weather), and this was the only thing that actually healed my hands immediately! The dryness disappeared, and the cracked skin healed up. I can also apply this cream to my legs immediately after shaving, and they do not burn or sting at all, which is so common when I use lotion after shaving. Amazing product.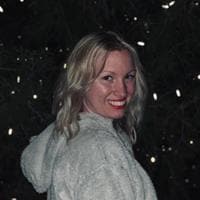 Great for Eczema
My daughter has very severe eczema which makes her skin so sensitive. This lotion is lightweight yet moisturizing without feeling greasy at all. Very soothing to apply. The pump is so convenient and the amount of product is a lot for the price. The lotion dries down to a semi matte finish. We love it! Great cream great value
This lotion provides a great amount of moisture and doesn't have a smell. Excellent for extremely sensitive skin. I think it's a very good value as well. Quality product. Heymonica
Verified Purchase
Vanicream Moisturizing Skin Cream
Having lost some weight and loving the sun, the skin on my arms was looking like a dried up creek bed. I am 72 so my skin will never look young again, but it is softer and feels moister. The 4 star rating is because It is a little heavy and greasy, which is probably why it helped my skin, so I will probably purchase it again. LovelySkin Customer
Verified Purchase
Good moisturizer
Recommended by my dermatologist. Simple, pure ingredients good for sensitive skin. Would not recommend for the face as this is a heavier consistency. But, highly recommend for dry areas of the body. LovelySkin Customer
Verified Purchase
Best Lotion
This is such a great product. I have extremely dry skin. After applying this lotion, the results are amazing. I also have a slight case of eczema and it is great for that, as well. LovelySkin Customer
Verified Purchase
love the pump
This product is recommended for eczema, and the pump makes it very convenient to use. Nice size too. LovelySkin Customer
Verified Purchase
Hand Cream
Wow! Great cream! I bought this cream for my husband who works at night outside so his hands are rough. This cream helps a lot! LovelySkin Customer
Verified Purchase