Skin Care
All About Spider Veins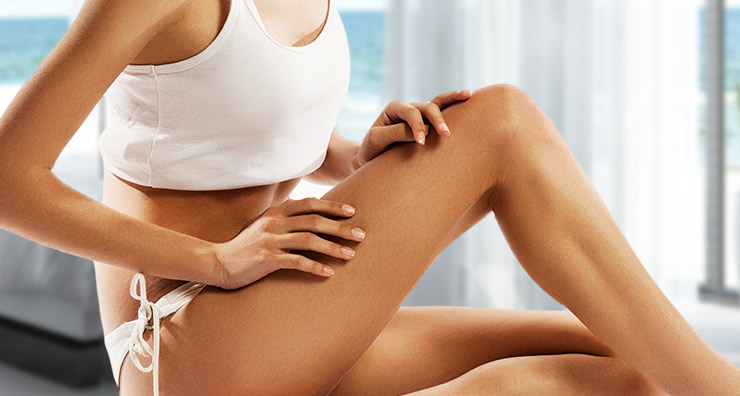 Spider veins are fine pink, blue and purple vessels that are visible beneath the skin. Not to be confused with varicose veins, which are large and raised, spider veins are often compared to a road map due to their twisting and turning appearance. In this LovelySkin blog, we'll discuss some causes for spider veins, as well as some treatments and tricks for concealing them.
Spider veins and varicose veins are each considered dilated superficial blood vessels, but spider veins are smaller and closer to the skin's surface. They can appear anywhere on the body, but they are most often found in the legs and the face. In addition to the appearance of a network of vessels under the skin, spider veins may be accompanied by swelling of the legs or a heavy, tired feeling.
Caused by increased pressure in the veins, spider veins are a part of the natural aging process. Heredity may play a large role and some individuals never experience them. Those who are in professions where they stand on their feet for long periods of time (teachers, factory workers or those in the medical field, for example) are at a higher risk, and women tend to develop spider veins more than men. Rosacea, sun damage and lifestyle choices like smoking can all contribute to spider veins in the face. Circulatory issues can leads to spider veins in both the legs and face.
Spider veins are not harmful, and they are more of a cosmetic issue than a medical concern. While they are inevitable for some, there are certain steps you can take to lower your risk:
Keep blood flowing by exercising regularly and maintaining a healthy, balanced diet.
Avoid crossing your legs, sitting or standing for long periods of time. A short walk is recommended every 30-60 minutes if you are required to sit down for most of the day.
Wear lightweight compression stockings.
Keep your skin protected with sunscreen in order to minimize exposure.
Elevate your legs higher than your heart often.
There are limited treatment options available for spider veins, but the two most common procedures show a promising success rate.
Sclerotherapy
Sclerotherapy involves injecting the veins with a solution that causes them to scar and close, rerouting blood to healthier veins. Within a few weeks, the treated veins fade. Sclerotherapy doesn't require anesthesia and it may be done at your regular physician's office.
Laser surgery
Laser surgery uses light to target spider veins and minimize them. Treatment is non-invasive and veins slowly disappear over a period of several months.
A full coverage foundation or concealer can go a long way toward hiding the appearance of spider veins, and there are even special formulas available for the body. For spider veins in the legs, we recommend DermaBlend Professional Leg and Body Cover SPF 15. Available in 13 different shades, this highly pigmented cream foundation has the power to conceal even the darkest marks. It's perfect for spider veins, scars, stretchmarks and even tattoos. To get coverage that lasts all day, be sure to set your foundation with DermaBlend Loose Setting Powder.
For the face, we love Oxygenetix Oxygenating Foundation. This breathable makeup offers full coverage foundation to conceal flaws, while helping relieve and heal the irritation that accompanies common skin conditions like psoriasis, eczema and rosacea. It also features an SPF of 25 so that you can prevent future spider veins from occurring.
Do you have a question about spider veins? Let us know in the comments section.
Shop This Blog
Highlights
Covers scars, blemishes and dark spots
Defends against UV damage
Creates a long-lasting look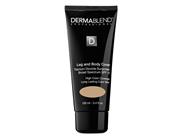 Quick Shop +
13 options
Highlights
Sets makeup
Allows for up to 16 hours of coverage
Smudge-resistant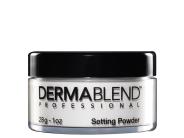 Quick Shop +
3 options
Highlights
Ideal for covering rosacea, psoriasis and wounds
Stimulates cell growth
Minimizes scarring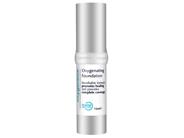 Quick Shop +
14 options