Sun Care
#AskDrSchlessinger: A Top Dermatologist Answers Your Sun Care Questions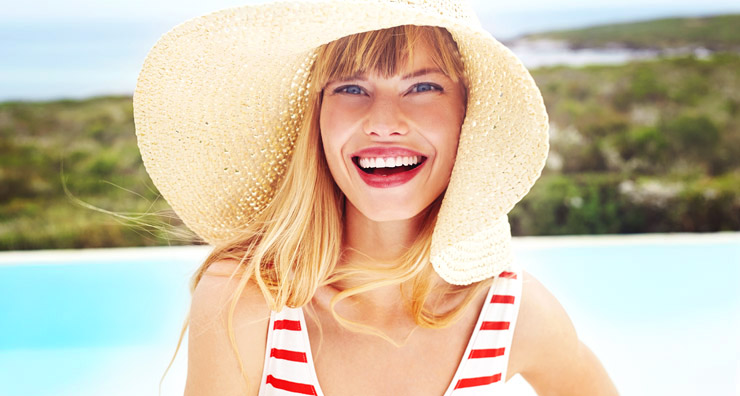 We recently sat down with our favorite dermatologist, cosmetic surgeon and all-around skin care expert, Dr. Joel Schlessinger, to find out the answers to your top sun care questions. Check out a few highlights from our first #AskDrSchlessinger video below, and get answers to even more of your frequently asked questions!
Q: Which should I apply first: sunscreen or moisturizer?
A: "My rule with skin care products is thin to thick in consistency, and sunscreens are usually thicker than moisturizers. If you happen to have a very thick moisturizer, put your sunscreen on first, but for the majority, sunscreen on top is best."
Q : Do I still need to apply sunscreen if my foundation offers an SPF?
A: "Few makeups with sunscreen offer an SPF of 40 or 50, and even if they do, the UVA protection isn't perfect. (UVA rays are responsible for causing premature signs of aging, like fine lines and an uneven tone.) Sunscreen goes through a strict formulation and testing phase in order to be proven effective, and the other ingredients found in makeup may compromise its protection. It's best to layer foundation makeup with a product, like EltaMD UV Clear Broad Spectrum SPF 46 Tinted or Untinted or EltaMD UV Sport Water-Resistant Broad Spectrum SPF 50 if you plan to be outside."
Q: Should I be worried about getting enough vitamin D if I'm always wearing sunscreen?
A: "You likely won't get enough vitamin D from being out in the sun from time to time, especially if you're prone to having low levels. It's always better to supplement with vitamin D than to open yourself up for potential skin cancer down the road by skipping sunscreen. I recommend getting your vitamin D levels checked and then getting your perfect measured amount with an oral supplement. That way you're not compromising on skin health or nutrients."
Q: Do I need an antioxidant and a sunscreen to protect my skin from the sun?
A: "Antioxidants are a great ingredient to incorporate into any skin care routine. They help defend skin against the free radical damage that is responsible for signs of aging, and they can even help strengthen the performance of sunscreen. Using a combination of antioxidant treatment and sunscreen helps encourage healing and can protect skin against wrinkles, fine lines, dark spots and dullness. LovelySkin LUXE Mattifying Antioxidant Moisturizer contains resveratrol, a powerful grape-derived antioxidant, plus peptides to help shield and strengthen skin. Just be sure you're never skipping sunscreen! Either use both an antioxidant treatment and a sunscreen or just a sunscreen to ensure you're protecting your skin."
Q: If you put sunscreen on your face in the morning are you good for the rest of the day?
A: "Facial sunscreen should be reapplied just like any other sunscreen. Personally, if I have a 40-minute sunscreen on and I'm outdoors and I'm sweating, I'm going to reapply every 20 minutes. If I have on an 80-minute sunscreen, I'm going to reapply every 40 minutes. That way, I know I'm going to get enough sun protection. If you don't know that you'll be able to reapply, there's a product called HELIOCARE, a pill you can take between one and three times a day, depending on how long you'll be spending in the sun. It helps give you a base for sun protection and can extend a 40-minute sunscreen to 40 minutes or an 80-minute sunscreen to 80 minutes.
Q: Do I have to use a sunscreen every time I leave the house?
A: "It's best to apply sunscreen every day, rain or shine, whether you plan to leave the house or not. Not only does this help you form and keep up the habit, you might be taking in more UVA rays than you think just sitting around your home or office. When we stay inside, we sometimes get exposed to the sun through windows. We also may be getting the equivalent of sun exposure through ultraviolet light given off by florescent lighting. Applying and reapplying is best to keep skin safe."
Q: What is the most common area people get a sunburn?
A: "Any area exposed to sun is at risk for sunburn, but there are certain places we often forget to address when we apply sunscreen. The backs of the hands, the back of the neck, the chest, the top of the head and the ears tend to be more prone to sunburn and even skin cancer for this reason, so be sure to apply and reapply."
For even more advice, check out #AskDrSchlessinger Sun Care Questions Part 2 and Part 3.
Do you have a sun care question for Dr. Schlessinger? Let us know on Facebook, Twitter or Instagram using #AskDrSchlessinger or #LovelySkin!
Shop This Blog
Highlights
Gently exfoliates with lactic acid
Tinted
Calms acne and inflammation with niacinamide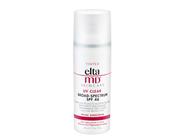 Quick Shop +
Highlights
Calms sensitivity and irritation
Creates a matte finish
Oil-free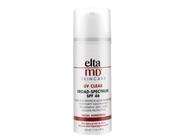 Quick Shop +
Highlights
Water-resistant and long-lasting
Ideal for an active lifestyle
Oil-free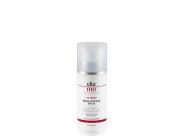 Quick Shop +
Highlights
Oil-free
Creates a matte finish
Protects with antioxidants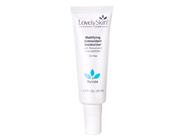 Quick Shop +
Highlights
Enhances UV protection
Strengthens immune response
Gradually builds UV tolerance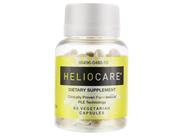 Quick Shop +
Connect with Us!