Sun Care
Find Your Shade: Obagi Sun Shield Tint SPF 50
by Kristen
|
March 10, 2016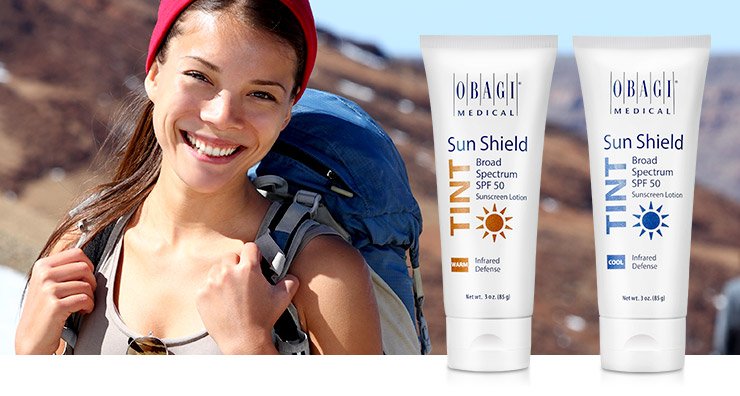 Everyone loves a good multitasking skin care product. If it cuts a step or two out of our routines, we couldn't be happier. Right now, tinted sunscreens are all the rage. When you think about tinted sunscreens, we're guessing your mind goes right to light, medium and dark. But there's a new sunscreen making waves in the skin care industry. Instead of working with your skin tone, Obagi Medical Sun Shield Tint Broad Spectrum SPF 50 enhances your skin's undertone to give your complexion a radiant glow.
The Obagi Difference
Obagi Medical Sun Shield Tint Broad Spectrum SPF 50 is unlike other sunscreens on the market. In addition to protecting against aging UVA rays and burning UVB rays, this sunscreen also defends skin against infrared rays. Infrared reaches deeper into the skin than both UVA and UVB rays, leading to loss of elasticity and free radical damage. Sun Shield Tint defends skin against infrared damage with gooseberry extract, which acts as a biological protector, and red algae micro-shield crystals, which help protect skin from heat-derived oxidative stress.
Obagi Sun Shield Tint is available in Warm and Cool shades. If you have bluish, red or pink undertones, the Cool shade is perfect for you. But if you have yellowish, golden or olive undertones, you would love the Warm shade. If you don't know how to find your skin's undertone, we'll show you how.
Finding Your Undertone
Your undertone is very different from your skin tone. Your undertone is the color that's just beneath your skin. While your skin tone can change over time, your undertone always remains the same. There are three main undertones:
Cool (your skin has hints of pink, red or blue and your veins appear blue or purple)
Warm (your skin has hints of yellow, gold or peach and your veins appear green or olive)
Neutral (your skin has hints of both pink and yellow and your veins appear blue-green)
Finding your undertone is as easy as answering a few questions. Before we begin, you'll need to remove your makeup because it can throw off your undertone, especially if you're wearing the wrong shade. Next, pull your hair away from your face so your hair color doesn't affect your answers.
The Vein Test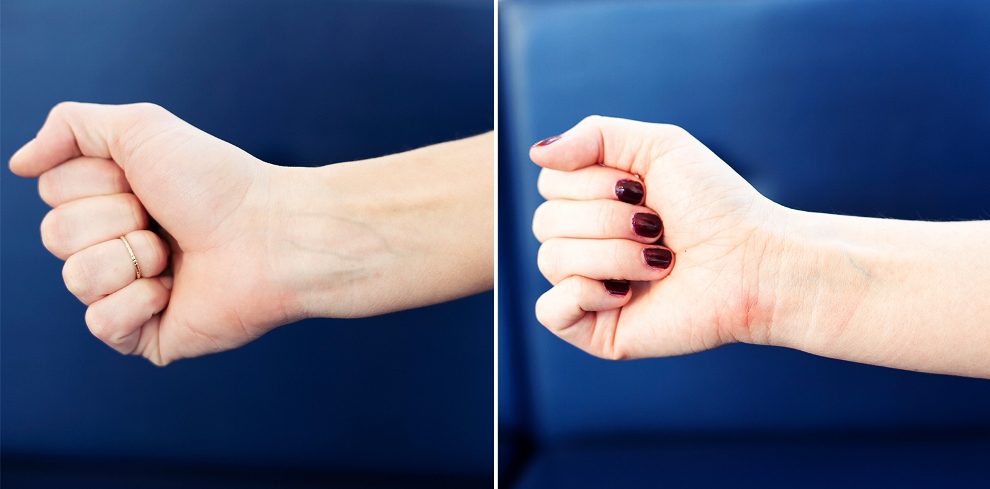 Find some natural light, like next to a window. Now look at the veins on the underside of your wrist. If they have a blue or purple tint, you have cool undertones. But if your veins look green or even olive, you probably have warm undertones. Seeing both colors? You have neutral undertones.
The Jewelry Test
Next, think about your favorite pieces of jewelry. This isn't about which color you prefer more; it's about which one brings out your skin's natural radiance. If you gravitate toward gold accessories, you have warm undertones. But if you're more inclined to choose silver jewelry, your undertones are cool. If you think both silver and gold make your skin glow, you probably have neutral undertones.
The Sun Test
We definitely aren't suggesting you get some sun for this next one! Think about how your skin reacts to sun exposure. Do you burn easily and never tan? You likely have cool undertones. But if you tan easily and rarely burn, you're probably looking at warm undertones. (Remember, whether you're burning or tanning, any change in the color of your skin is dangerous. Always, always, always wear sunscreen. And if you want to give your skin some color, learn how self-tanner can give your skin a healthy glow without the sun damage.)
The Hair and Eye Color Test
This next one is a little tricky, and the results aren't always conclusive. Look at (or think about) your natural hair and eye colors. If you have brown, amber or hazel eyes with strawberry blonde, auburn or black hair with gold tones, you probably have warm undertones. But if you have blue, gray or green eyes with blonde, brown or black hair with platinum tones, you're most likely cool-toned. It's also possible to have cool skin and warm hair and eyes (or vice versa), so you shouldn't rely on this test alone.
The White Test
For this last test, you'll need a white piece of clothing and an off-white piece of clothing. Hold each one up to your face one at a time. If you look better with the white, your undertones are warm. But if you feel like the white makes you look washed out and you prefer the off-white, your undertones are likely cool. If you love the way you look in both colors, you may have neutral undertones.
Do you have warm, cool or neutral undertones? Share with us on Facebook, Twitter or Instagram using #LovelySkin!
Shop This Blog
Highlights
Fragrance-free
Provides broad spectrum UVA/UVB protection
Protects against infrared rays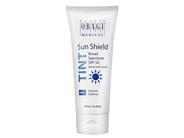 Quick Shop +
2 options
Connect with Us!