Ask the Experts
From the Inside Out: Addressing Signs of Vitamin Deficiency in Your Skin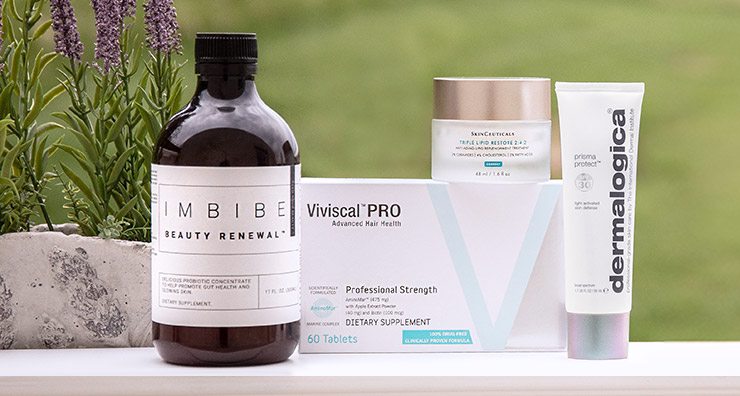 We hear a lot about eating our fruits and veggies to maintain a healthy body—but what effects does this have on our skin? There are a number of telltale signs when it comes to mineral- or vitamin-deficient skin, and symptoms can range from person to person. However, there are a few common concerns to keep in mind:
Acne
Rough, dry or thinning skin
Dandruff or seborrheic dermatitis
Scaly, itchy or flaky skin (eczema, psoriasis or rosacea)
We consulted with Dr. Joel Schlessinger, board-certified dermatologist and LovelySkin CEO about mineral-deficient skin:
"While many skin concerns can be alleviated with dietary changes, underlying symptoms must be diagnosed by a medical professional to ensure these issues are linked to a certain deficiency. Dietary restrictions, age, alcoholism or certain medications can all play a role in vitamin and mineral deficiencies, and visiting a dermatologist is the best course of action."
Read on to learn about our favorite ways to alleviate vitamin deficiency and products to help you on your skin health journey!
Begin from the inside out
Great skin and healthy bodies go hand in hand, and one of the best ways to increase your skin's radiance is from the inside out. The Imbibe Beauty Renewal Bio-Fermented Probiotic Elixir is a unique, vegan-friendly liquid concentrate containing naturally occurring antioxidants and eight different strains of probiotics to promote better gut health and skin hydration. Through an exclusive 5-stage, 28-day fermentation process, this probiotic skin care product is able to deliver approximately 6 billion probiotics per serving, leading to better digestion and an overall more radiant appearance.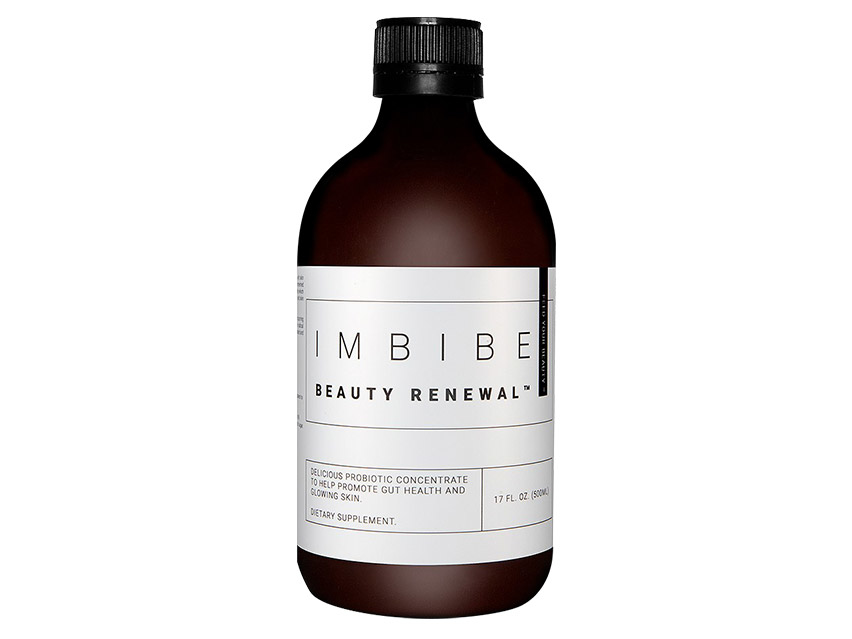 Minimize blemishes and prevent new ones from forming
It's a commonly known fact that acne can sometimes occur due to dietary changes, restrictions or by consuming too much dairy, trans fats or oils. The LovelySkin LUXE Acne Care Gel is a dermatologist-developed gel designed to gently exfoliate the skin, leading to fewer blemishes and breakouts. The lightweight formula contains a patented blend of amino-based filaggrin antioxidants, called afaLUXE™, which encourages natural exfoliation while improving the skin's ability to achieve a healthier moisture balance. Additionally, this powerful treatment also contains Dead Sea minerals and vitamin C to stimulate collagen production and skin healing.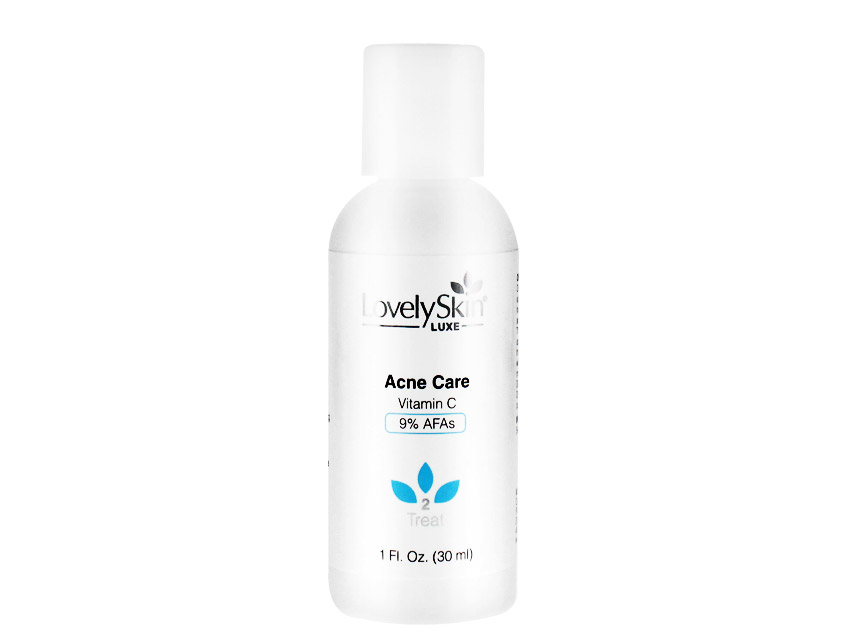 Soothe itchy, flaky or scaly skin
Rashes and itchiness can come from a variety of conditions, but one cause may be vitamin deficiency. If you notice dry, scaly patches on your skin, you should visit a board-certified dermatologist right away. Seborrheic dermatitis, eczema or psoriasis are common conditions that affect a large percentage of the population and require treatment by a medical professional. A balm such as the FixMySkin 1% Hydrocortisone Healing Body Balm – Fragrance-free, which contains 1% hydrocortisone to deeply penetrate the skin and heal irritation, is an excellent option for those experiencing these symptoms, as it works to soothe itchiness, flakiness and irritation. In addition to 1% hydrocortisone, this easy-to-use balm also contains conditioning ingredients like shea and cocoa butter to alleviate dryness.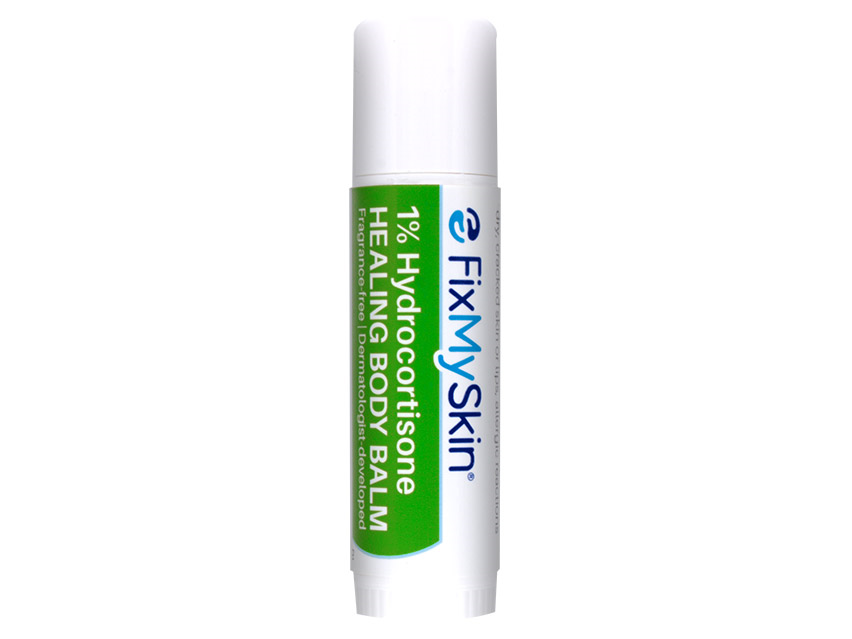 Fend off thinning hair
Hair loss or thinning can be caused by genetics, hormonal changes, medications, lifestyles or by an imbalance of nutrients in the body, such as iron or vitamin B12. Regardless of the cause, hair loss is a very real condition that affects both men and women, making accessible treatments that much more important. Viviscal Professional Supplements work in four stages to nourish the hair follicle, strengthen existing strands and diminish breakage and increase growth, leading to a stronger, more vibrant and healthier head of hair. The secret behind these effective supplements is a clinically proven marine complex, called AminoMar, that encourages hair growth. In addition to the AminoMar Complex, apple extract, biotin and vitamin C all promote healthy hair growth. We spoke with Dr. Schlessinger about the benefits of using biotin supplements for hair loss:
"Thinning and hair loss is quite common, which is why there are so many treatments available that claim to restore hair, ranging from at-home products to in-office procedures. I have seen great results with the Viviscal tablets. They're a 100% drug-free alternative, and they can be used to boost a rigorous regimen or supplement a more low-maintenance routine. However, if hair loss and thinning is a concern, I strongly advise patients see a dermatologist to determine its cause and the best plan for treatment."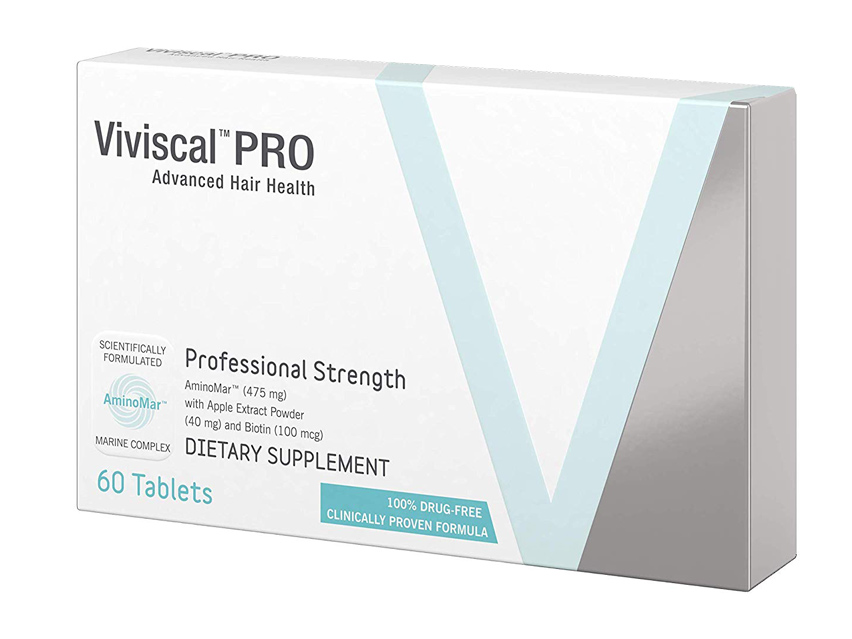 Target Dandruff Symptoms
Another common hair concern that may be related to nutrient or mineral deficiency is dandruff. Dandruff is characterized by an itchy, flaky scalp and excess sebum production that requires the diagnosis of a medical professional, as many conditions which may seem like dandruff could be symptoms of another condition, such as eczema, seborrheic dermatitis or psoriasis. Dandruff has no known cause, but could be due to low levels of zinc, niacin (vitamin B3), or vitamin B6. To cleanse hair and minimize the effects of dandruff, try the Redken Scalp Relief Dandruff Control Shampoo. This specialized shampoo contains pyrithione zinc, which provides antibacterial properties while preventing buildup of irritants on the scalp. Additionally, a unique Hydro Zone System, formulated with glycerin and lavender, assists with soothing and clarifying skin, imparting hair with a lustrous shine.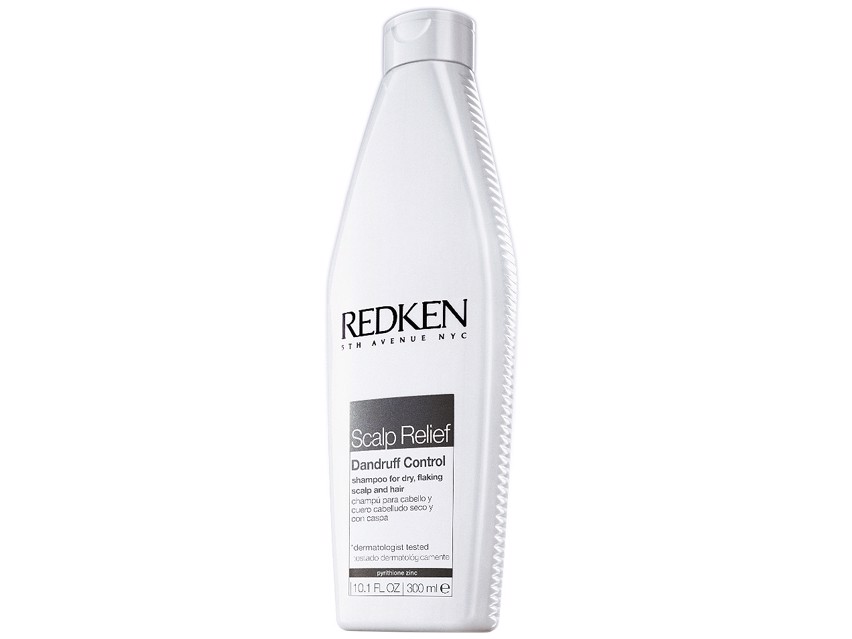 Hydrate rough, dry or thinning skin
Vitamin- or mineral-deficient skin may also be characterized by dryness. While dryness can occur for many reasons, it can be improved with a variety of topical treatments! Replenishing skin with fatty acids or vitamins is an excellent way to strengthen skin's barrier and lock in moisture. Formulated with an expert combination of ceramides, natural cholesterol and fatty acids, the SkinCeuticals Triple Lipid Restore 2:4:2 Moisturizer works to improve skin's protective barrier and repair processes, leading to better hydration and diminished signs of aging such as fine lines and uneven skin tone.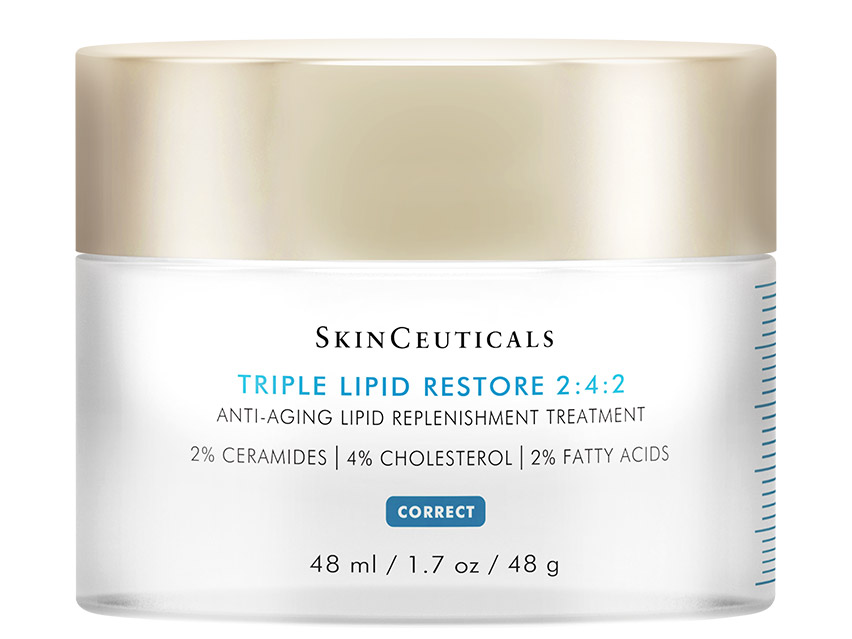 Nourish and repair your complexion
Vitamin- and mineral-deficient skin may also be improved topically. To protect and maintain a healthy complexion, consider a vitamin-rich serum such as the Epionce Intense Defense Serum. This LovelySkin staff and customer favorite contains botanically sourced vitamins A, B, C, D and E to nourish and strengthen the complexion while preventing harmful damage caused by free radicals. Designed to replicate skin's natural processes, this innovative serum contains niacinamide to diminish redness and repair damage, smoothing wrinkles and promoting an even skin tone.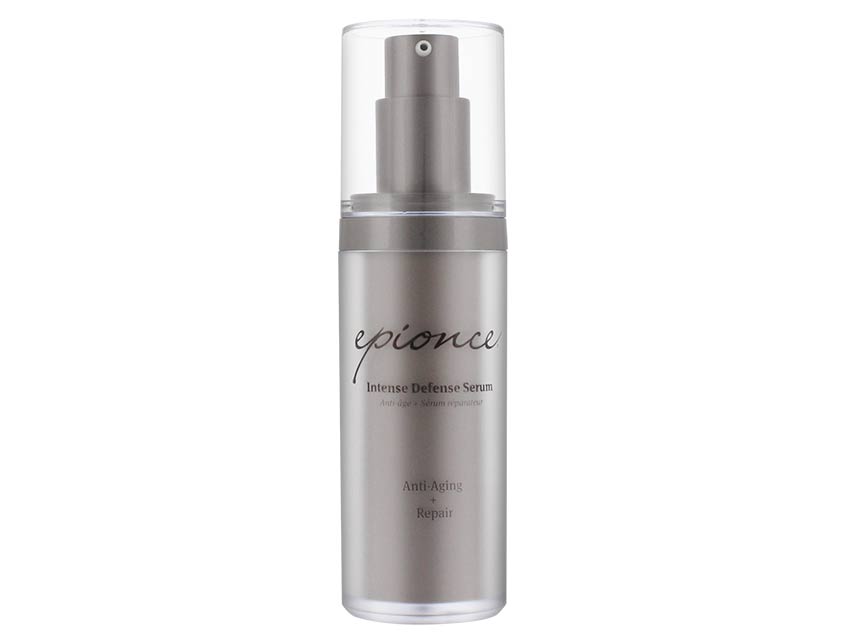 Prevent future damage
While one of the most important parts in a vitamin- or mineral-deficient regimen is a healthy diet, another important component is sun protection. Protecting skin year-round is the single best way to prevent visible signs of aging, and the Dermalogica Prisma Protect SPF 30 is a great option for all skin types! Formulated with an Intelligent Drone Technology to increase skin's natural luminosity, this light-activated sunscreen moisturizer protects skin from harmful UV damage and free radicals while improving skin's tone with a bio-ferment from sage. Finally, advanced moisture magnets work to provide smoother, more hydrated skin and all-day hydration.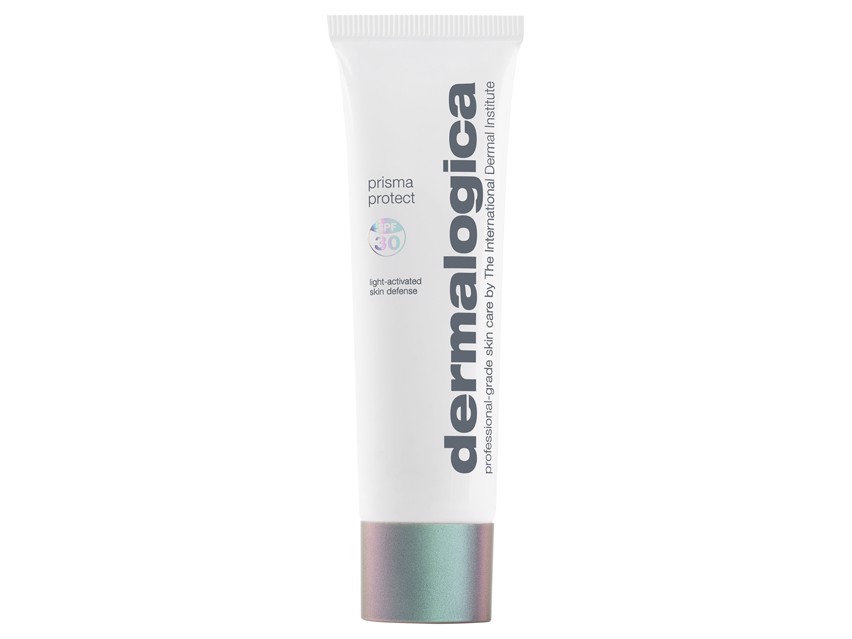 Strengthen from the outside in
Designed to mimic the active benefits of seawater for the skin, the PHYTOMER Oligomer Pure Sea Water Bath Sachet was designed to infuse skin with trace elements and minerals, strengthening and balancing its vitality. Known for its ability to rebalance and reenergize tired, dull skin and muscles, the PHYTOMER Oligomer Pure Sea Water Bath Sachet contains a reduced sodium concentrate which can be found at the core of each PHYTOMER product. Be cautious, however: powder from the Oligomer Pure Sea Water Bath Sachet may feel hot when in contact with dry skin. For best results, ensure all powder is completely dissolved before entering the bath.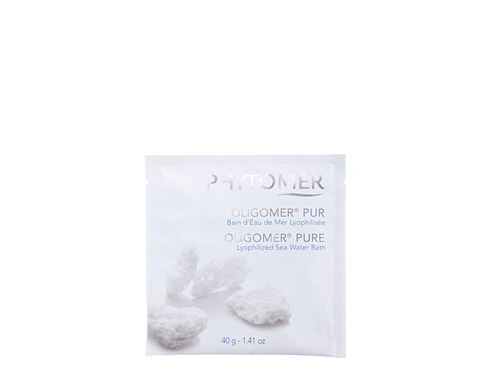 Want to learn more about the benefits of adding vitamin skin care products to your regimen? Read more on our blog!
Shop This Blog
Highlights
Hydrates skin
Supports gut health
Feeds skin's microbiome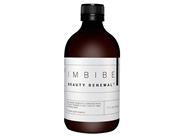 Quick Shop +
Highlights
Heals and treats acne
Stimulates collagen production with vitamin C
Low pH won't cause irritation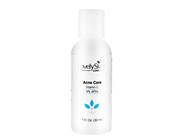 Quick Shop +
Highlights
Fragrance-free
Treats psoriasis, eczema and more
Travel-friendly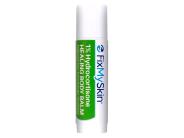 Quick Shop +
Highlights
Viviscal Professional Supplements promote healthy hair growth. Viviscal Professional Supplements a...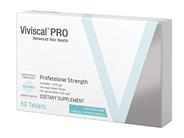 Quick Shop +
Highlights
Achieve fuller hair with Viviscal Professional Supplements - 3 Month Supply. Everyday stress, horm...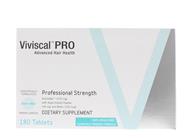 Quick Shop +
Highlights
Treats dandruff
Soothes scalp
Gently cleanses hair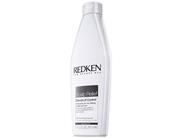 Quick Shop +
Highlights
Smooths the appearance of fine lines
Replenishes nourishing lipids
Provides 24 hour hydration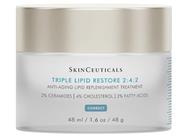 Quick Shop +
Highlights
Improves firmness and elasticity
Offers antioxidant benefits
Stimulates skin rejuvenation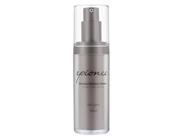 Quick Shop +
Highlights
Provides long-lasting hydration
Adds radiance to skin
Boosts skin's natural defenses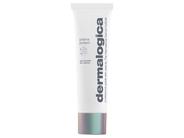 Quick Shop +
2 sizes
Highlights
Strengthens and fortifies skin
Delivers essential vitamins and nutrients
Energizes dull, sluggish skin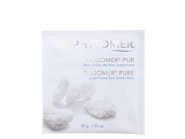 Quick Shop +
Connect with Us!