Hot Products
Green Brands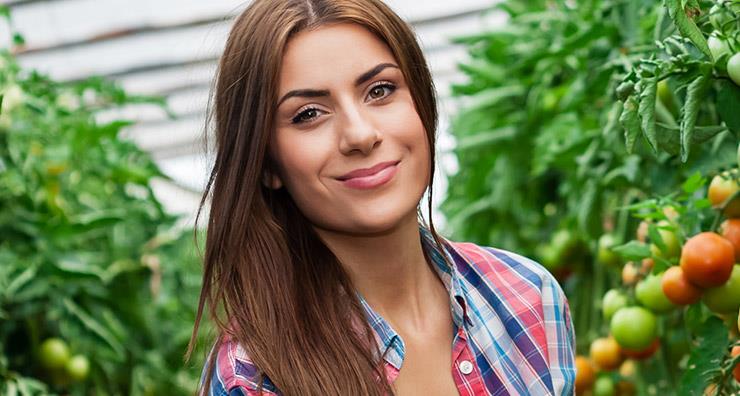 At LovelySkin, we carry a long list of green skin care brands that use organic ingredients, sustainable manufacturing processes and eco-friendly packaging. From anti-aging to makeup to hair care, you're sure to find a product that's right for your needs. In this blog, we'll outline some of our favorite green brands.
Eminence Skin Care is committed to providing products that are healthy for you and the planet. The company's ingredient farms in Hungary are powered by solar and wind energy. They produce only organic fruits and vegetables, which serve as the main ingredients in all Eminence products, and the plant-based vitamins and minerals are captured at their purest, freshest state. The formulas are free of synthetic ingredients and harsh chemicals, and all packaging is made from recycled materials. In fact, Eminence formulas are so safe, they're edible!
Dr.Hauschka uses biodynamic methods to grow the organic plants that make up the active ingredients in their line of products. Their renewable resources help to offer an abundance of botanicals for the community, and Dr.Hauschka also partners with other companies and farmers around the world, sourcing their top-quality materials from countries like India and Turkey.
Juice Beauty purchases the majority of their botanical ingredients from certified organic farms on the West Coast near the company's headquarters, significantly cutting down on fuel waste. All formulas are then manufactured using solar power. These antioxidant-rich products are free of synthetic ingredients, and they come packaged in recycled cardboard printed with soy ink.
jane iredale is a certified cruelty-free cosmetics company, making them 100% free of all animal testing at every stage of production. Only the finest quality minerals are used in every formula, and when it comes to preservatives, the company opts for natural alternatives rather than chemical additives. All makeup has undergone rigorous study to ensure that is it non-comedogenic and will not clog pores.
GOLDFADEN MD is one of the only natural dermatologist-developed skin care companies on the market. Dr. Gary Goldfaden is a practicing dermatologist with a passion for skin care and a healthy lifestyle, and he has dedicated his career to formulating highly effective skin care solutions made from active plant cells and proven botanicals.
PHYTO's potent, highly concentrated hair care formulas contain plant extracts and pure essential oils to produce quick results. Scientists at the PHYTO labs harness the most active molecules in the root, flower, fruit and seed of plants using ethical methods. There are no harsh or synthetic ingredients added and minimal water is used so that you can be sure that you're enjoying a pure, effective product.
FixMySkin Healing Body Balm with 1% Hydrocortisone
Recently, Dr. Schlessinger's invention, FixMySkin Healing Body Balm with 1% Hydrocortisone, underwent a redesign. Not only did the product get a brand new look, it received 100% recycled packaging. In addition, all of the product's components are made in the USA. At LovelySkin headquarters, we take great pride in doing our part to protect the planet. We reuse and recycle regularly as a team, and all of the boxes we send to customers are made from post-consumer recycled materials. Our packing peanuts are completely biodegradable, and they are designed to dissolve in warm water.
Do you have a question about green brands? Let us know in the comments section.
Shop This Blog
Highlights
Mess-free
Treats psoriasis, eczema and more
Relieves itchiness and dry skin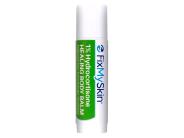 Quick Shop +