Skin Care
How Drinking Water Helps Your Skin
Water is vital to maintaining good health. After all, our bodies are around 60% water, so it makes sense that staying hydrated will help us feel happier and healthier. Water aids in digestion, circulation and absorption, but it can also contribute to a more radiant complexion.
As your body's protective barrier, skin contains plenty of water to prevent excess fluid loss and shield you from potential environmental harm. To keep this organ functioning at its best, it helps to stay hydrated. By drinking water you're essentially moisturizing your skin from the inside out, replenishing any fluid you may have lost throughout the normal course of your day.
In addition to maintaining the health of your skin, water also has the potential to improve the look of your complexion. Think of your skin like a sponge; when it is dry it tends to tighten and harden. Skin that is dehydrated can appear duller and makes wrinkles and pores look more prominent. Additionally, dry skin tends to flake, leaving debris on your complexion. By drinking water, you're adding moisture to your skin, allowing it to regain its shape and softness as a sponge would. When your skin has reached its optimal level of hydration, your skin will return to its natural firmness which has the potential reduce the appearance of some wrinkles and fine lines.
Drinking water may also help reduce breakouts. Having more oil than water on your skin can lead to clogged pores and blemishes. By staying hydrated, the naturally occurring oils on your complexion will reduce in concentration and are less likely to cause excessive breakouts.
Provide your skin with necessary moisture by drinking water regularly throughout your day, particularly after you exercise or spend a lot of time in the sun. Avoid foods and drinks that have the potential to dehydrate such alcoholic or caffeinated beverages.
Even if you're drinking enough water, it is still important to use topical moisturizers, too. The outermost layers of your skin will be the last to receive the benefits of hydration, so an external product may be the quickest solution for a dry complexion. Obagi Hydrate Facial Moisturizer provides intense hydration and protection for up to eight hours. Shea butter, avocado oil, mango butter and glycerin alleviate dryness to leave your skin soft and smooth.
If you need a splash of hydration but are wearing makeup, jane iredale D2O Hydration Spray is your best bet. This organic spray infuses the complexion with a boost of moisture. Its formula blends extracts of chamomile, rosemary and ylang ylang flower to calm and soothe dry skin. Set your makeup with a quick morning spritz and continue to use this mist throughout the day whenever your skin could use a pick-me-up.
For all-over moisture, FixMySkin Healing Body Balm uses 1% hydrocortisone to penetrate deeply into cells and soothe skin irritation while hydrating. Its formula contains shea butter and cocoa butter to nourish and soothe dry, itchy skin. This balm calms the symptoms of eczema, psoriasis, seborrheic dermatitis and allergic reactions. It is suitable for all skin types.
To treat extremely dry skin, try EltaMD Intense Moisturizer. This intensely hydrating cream is safe for sensitive skin and ideal for post-procedure moisturizing or to treat skin conditions such as eczema or psoriasis. This rich cream retains 90% of moisture for up to 12 hours, giving you all-day relief from dryness, itching and flaking.
If your skin is in need of repair, LovelySkin LUXE Ultra-Rich Peptide Moisturizer is essential. The peptides in this formula help repair cellular damage while argan oil nourishes the skin. Shea butter moisturizes your complexion to leave it soft and smooth. This moisturizer protects against free radicals with pomegranate oil and restructures the skin with grape seed oil.
SkinMedica Dermal Repair Cream moisturizes skin while fading signs of aging. This hydrating cream contains hyaluronic acid to bind moisture to your skin cells for extra moisture. The formula uses vitamin C to boost collagen production along with vitamin E to protect your complexion against free radical damage. Apply it to your face, neck and chest to combat dryness and minimize fine lines and wrinkles.
Be sure hydrate your skin from the inside out and from the outside out, too!
What are some of your favorite ways to give dry skin some much needed moisture? Let us know in the comment section.
Shop This Blog
Highlights
Wont clog pores or aggravate sensitive skin
Shields skin from environmental aggressors
Gradually moisturizes for long-lasting hydration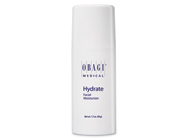 Quick Shop +
Highlights
Hydrates and plumps skin
Natural and organic
Sets makeup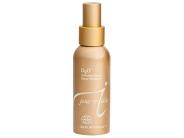 Quick Shop +
Highlights
Mess-free
Treats psoriasis, eczema and more
Relieves itchiness and dry skin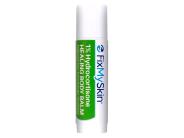 Quick Shop +
Highlights
Ideal for eczema and psoriasis
Calms redness and irritation
Suitable for post-procedure skin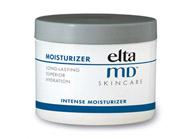 Quick Shop +
Highlights
Improves signs of aging with peptides
Provides antioxidant protection
Provides long-lasting hydration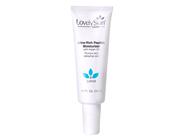 Quick Shop +
Highlights
Ideal for normal to dry skin
Defends against free radicals
Improves hydration with hyaluronic acid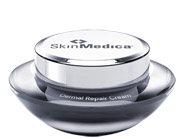 Quick Shop +