Skin Care
How to Improve Your Game: Manly Moisturizer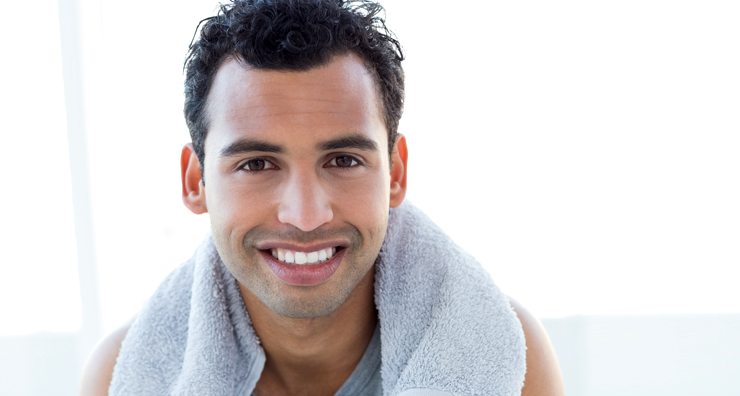 As a guy, you may be wondering why you need a moisturizer in the first place. In a market that's saturated with products that appear to be ladies-only, it's easy to assume you can skip over moisturizer and head straight for the cleanser and shaving cream. Not so! Today, we'll not only take you on a tour of some of our favorite men's formulas for achieving a balanced, comfortable complexion, we'll let you in on why it's in your best interests to moisturize daily.
Before we set out to write this blog, we had a sneaking suspicion that the men in our lives pride themselves on being skin care minimalists. Suspicion confirmed. When we polled our office to find out just who is moisturizing and who isn't, we discovered that about 20% of our male employees use moisturizer, but almost no one uses it on a regular basis. Brian, one of our web developers, only tends to reach for a therapeutic moisturizer when he has an eczema flare-up, while John, our Distribution Manager, will try just about any product once or twice in dire dryness situations, but hasn't found one to incorporate into his regular routine. Other responses varied a little, but the bottom line is that no guy we approached was diligent about twice-daily moisturizing, even in winter when skin tends to dry out the most.
"Rugged" is a word that comes up a lot when we think of a man's skin, and it's true that men's skin is significantly different than women's. A man's skin is 25% thicker than a woman's, with a higher collagen density. It's rougher to the touch and generally retains more moisture. Men also sweat twice as much as women and grow coarse facial hair, which affects oil production and accounts for a lower pH level. This means that men are likely to look younger longer, their skin is a bit more tolerant when it comes to active ingredients and they may be a bit more prone to clogged pores and blackheads. Because of the excess oil that may be present at the skin's surface, moisturizers can be a bit hit or miss, but that doesn't mean you don't need one.
Sandra Nygaard at Men's Health summed it up perfectly with the leather shoes analogy. If you wear a pair of leather shoes for a few months without conditioning them, they'll eventually begin to develop cracks, creases and deep crevices. The same thing happens to skin, which just so happens to be much less resilient than leather. Over time, skin will (a bit ironically) take on a leathery, aged appearance and show fine lines, wrinkles, creases and an uneven tone and texture.
We've said it once and we'll say it again: to protect your skin long-term, you need to up your game with a moisturizer. We think you'll be surprised at what a big difference it makes.
Product Lineup
First up is ELEMIS Time for Men Daily Moisture Boost. This lightweight lotion is designed especially for restoring essential nutrients that tend to get stripped away during the shaving process. Skin-renewing botanical extracts, like chestnut, bamboo and Cactus Cerus Flower, help to soothe shaved skin and provide just the right away of moisture to keep the complexion balanced and hydrated. A blend of citrus oils works to purify pores and prevent annoying ingrown hairs and whiteheads.
We hear that one of the top reasons many people avoid moisturizers is a greasy residue. With ultra-fast-absorbing Baxter of California Oil Free Moisturizer, you'll never experience a greasy feel. This lotion sinks right into skin to thoroughly hydrate and nourish skin with a blend of chamomile and botanical extracts. Green tea, a powerhouse antioxidant, helps to strengthen the skin's natural defense against environmental damage—think sunshine and winter wind. It's especially great as a post-shave treatment to soothe and refresh skin.
If you have sensitive skin, we're guessing that winter puts quite a bit of stress on it. Jack Black Dry Erase Ultra-Calming Face Cream is just the thing for calming redness and irritation, and it's one of the top-selling Jack Black products in our brick and mortar store. Our retail sales associates, Abby and Lesly, recommend it regularly and even got their significant others hooked on it. The cream works by mimicking the skin's natural oils, trapping essential moisture and replenishing the skin's barrier. Boom: immediate and lasting hydration. While ideal for the ultra-dry and sensitive, we think this aloe-based cream is top-notch for all during the colder months.
If you're just beginning to notice signs of aging, like fine lines and an uneven tone, ZIRH Protect Environmental Defense Moisturizer is for you. This moisturizer pairs perfectly with ZIRH Correct Vitamin Enriched Serum to reduce flaking at the surface and infuse skin with a blend of anti-aging actives, like caffeine, grapeseed oil and licorice root extract. Together, they help slow signs of aging and provide excellent defense against environmental damage in the form of sun, wind and pollution. They also help to firm, tone and encourage a softer, suppler texture.
Rough patches can plague hands, feet, knees and elbows in winter, and skin can even crack and bleed. That's why you need FixMySkin Healing Body Balm Unscented with 1% Hydrocortisone, the best all-in-one skin fixer-upper we have to offer. Using 1% hydrocortisone and soothing shea and cocoa butters, this heat-resistant balm stick is applied directly to dry skin, chapped lips and irritation to heal, soften and immediately relieve itch. It's perfect for your pocket, first aid kit or gym bag to combat dry skin anytime, anywhere.
Our Director of Ecommerce, Logan, mentioned LovelySkin LUXE Mattifying Antioxidant Moisturizer right away when we asked for his favorite. He likes that it keeps shine to a minimum and sinks in immediately to provide a mattifying finish you can see but not actually feel. Logan says, "I like products that don't leave any kind of residue and this one definitely fits the bill." In addition to being lightweight, this lotion contains peptides and the powerful antioxidant, resveratrol, to help defend skin against signs of aging. We of course had to remind him that compliance is everything if he wants to get the most out of those anti-aging actives.
If you shave regularly, it just might be the most important part of your ritual. Because it can be harsh, especially on skin that is dry and irritated, it's important to choose shaving products that soothe skin, prevent bumps and add extra moisture. Dr. Schlessinger's favorite shaving formula is ELEMIS Time for Men Skin Soothe Shave Gel. With its aloe vera base, this gel really works to hydrate and calm skin. Jojoba beads burst on impact to release intense soothing properties and a hint of refreshing menthol leaves a cooling sensation.
Note: Though the differences between men's and women's skin are important and shouldn't be ignored, we can all generally use the same products as long as they're right for our particular needs. If you don't see what you're looking for, it's perfectly okay to explore products that don't explicitly say that they are for men! In case you missed it, here's last week's blog with even more moisturizers we love to recommend.
Do you have a question about choosing a great men's moisturizer? Let us know in the comments section.
Shop This Blog
Highlights
Lightweight
Soothes skin after shaving
Protects against environmental damage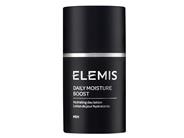 Quick Shop +
Highlights
Achieve a smooth, shine-free complexion with Baxter of California Oil Free Moisturizer. Baxter of...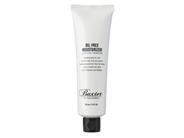 Quick Shop +
Highlights
Ideal for dry, sensitive skin
Locks in moisture
Soothes irritation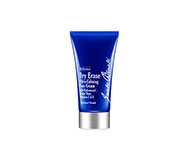 Quick Shop +
Highlights
Daily skin conditioner that when used with CORRECT to replenish the vitamins of the skin can slow t...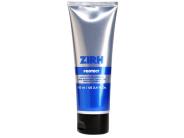 Quick Shop +
Highlights
A conditioning serum replete with vitamins that help to replenish nutrients and condition the skin....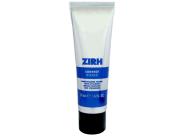 Quick Shop +
Highlights
Mess-free
Treats psoriasis, eczema and more
Relieves itchiness and dry skin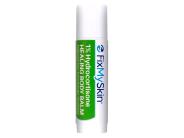 Quick Shop +
Highlights
Oil-free
Creates a matte finish
Protects with antioxidants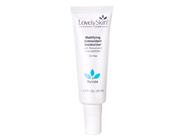 Quick Shop +
Highlights
Reduces irritation
Promotes a close, smooth shave
Conditions skin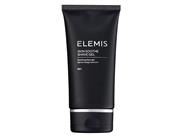 Quick Shop +