News and Events
Kybella: Non-Invasive Treatment for Double Chin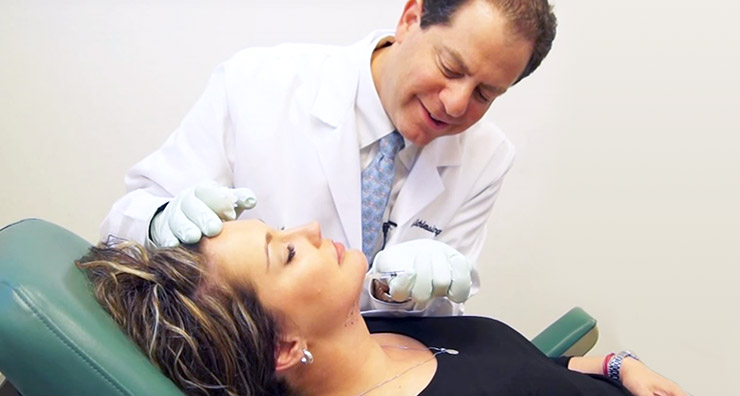 Even with healthy diet and exercise, it can be difficult to lose weight in targeted areas like below the chin. The FDA recently approved a new drug called Kybella to treat double chins that Dr. Schlessinger and his clinic were intimately involved with here in Omaha. Kybella helps dissolve fat below the jawline without an invasive procedure. As the first and only drug of its kind, Kybella is an easy, cost-effective alternative to liposuction. Patients experience a more sculpted jawline without surgery and little to no downtime.
Kybella is a synthetic form of deoxycholic acid, a naturally occurring substance in the body that helps absorb, metabolize and breakdown dietary fat. When injected into the fat beneath the chin, Kybella destroys the fat cells so they can no longer store or accumulate fat pockets. These injections are administered in a series of two to six treatments spaced at least one month apart. After two to four treatments, most patients see a visible improvement in the contour of their chin.
This procedure is ideal for patients who want to address their double chin without invasive surgery like liposuction. This treatment is especially useful for anyone who has too little fat for liposuction, but still wants to minimize the appearance of a double chin. Kybella injections take only a few minutes and patients can often walk out without a bandage. Some experience mild side effects like short-term swelling and bruising, which subside after a couple of days.
Do you have a question about Kybella? Share with us in the comments.
Connect with Us!