Hot Products
LovelySkin Expert Picks: Our Best Holiday Deals
by Jill
|
November 30, 2018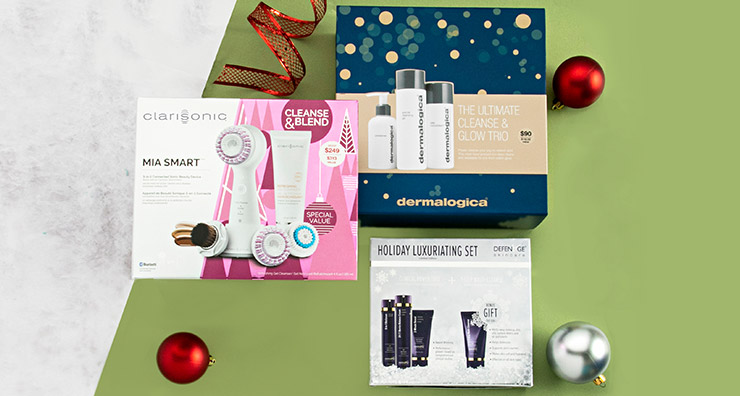 We're counting down to the holidays, which means our editors are busy little elves. That's right, we're curating some of the best holiday deals and steals for 2018. Even if you've made your list and checked it twice, you won't want to miss this opportunity to snag a few bestselling products and gift sets from some of our top brands at exclusive holiday prices. Pick up a few holiday sets for everyone on your nice list or place a few pretty, little packages under the tree for yourself.
Shop the Best Holiday Deals from LovelySkin Top Brands
Clarisonic Mia Smart Cleanse & Blend Value Set
Save $64
Give the gift of a smarter cleansing regimen with this innovative skin care device set from Clarisonic. Featuring one Deep Pore Brush Head and two Daily Radiance Brush Heads, this device helps you achieve a deeper, more thorough cleanse, plus is equipped with two cleansing modes and a smart mode to tell you exactly how long to spend on each facial zone. Take your regimen to the next level by connecting this smart device to the Clarisonic app and receive a customized cleansing regimen, curated just for your skin. As a bonus, this kit includes a Sonic Foundation Brush for a flawless foundation application and a refreshing gel cleanser.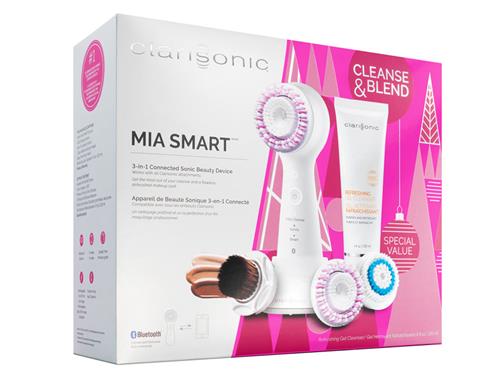 5 Star Review: A Fantastic Multipurpose Device
"The Clarisonic Mia Smart 3-in-1 Connected Beauty Device has been a fun and practical addition to my skin care regimen. The device does the work for me and makes cleaning my face a fun task! I only have the cleansing brush and the make up brush, but I absolutely love both and plan to get the firming attachments in the future!" – Hailey L. (LovelySkin Social Media Coordinator)
DefenAge Holiday Luxuriating Set – Limited Edition
Save $39
This potent anti-aging program is the real deal – it includes four full-size, anti-aging skin care products that work to reverse the visible and textural signs of aging. The potent 8-in-1 BioSerum and 24/7 Barrier Balance Cream are formulated with exclusive age-repair Defensins to improve uneven texture and Liposome Encapuslated Hyaluronic Acid to boost skin's hydration levels – an absolute must during dry winter months. The 2-Minute Reveal Masque resurfaces the skin with triple enzyme technology and exfoliates with ultra-fine sugar crystals, while the new 1-Step Multi-Cleanse removes makeup and impurities and preps skin for advanced treatment.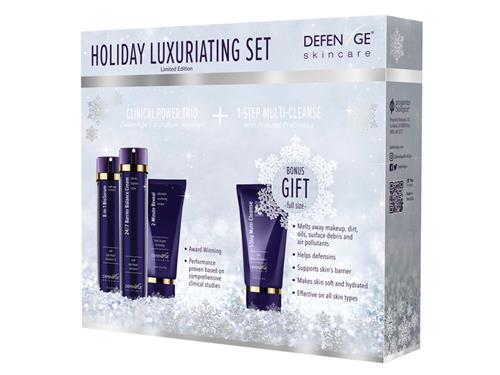 5 Star Review: There Seems to Be Magic Here!
"DefenAge 8-in1 BioSerum is so easy to use and seems to be making continual improvements to my skin. I have been getting great results! It absorbs well, doesn't cause breakouts, evens my skin tone and I've experienced noticeable firming and smoother texture. I'm 68 and still have oily skin so saying this doesn't break me out is a HUGE deal for me. I feel confident now even without makeup. No ruddy skin! I've already replaced this serum and will continue using it because it works!" – Cheryl G.
Caudalie Natural Hydration Heroes - Limited Edition
Save $25
This trio of full-travel-sized hydration essentials will help you arrive at all of your holiday parties with absolutely glowing skin. The Caudalie Vinosource S.O.S. Thirst-Quenching Serum and Vinosource Moisturizing Sorbet Cream are formulated with antioxidant-rich grape fruit water, hyaluronic acid and additional hydrating ingredients to quench any winter dryness and soothe dehydrated skin. Plus, this trio includes a 100% grape water spray to give your skin a boost of moisture and antioxidant protection whenever it's needed most.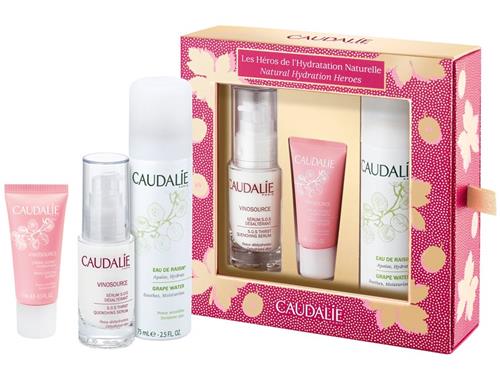 5 Star Review: A Remedy for Dry, Winter Skin
"I have very dry skin in the winter and was using facial moisturizers daily without any significant improvement. I was recommended to try the Vinosource S.O.S. Thirst-Quenching serum under my moisturizer, and after just a few days, I noticed that my skin had a more 'dewy,' healthy appearance. I love this product and recommend it to all my friends. This is my go-to serum for the cold, dry months!" – Laura P.
Redken Color Extend Magnetics Mini Holiday Gift Set - Limited Edition
If you're looking for your next favorite hair care line, now is your opportunity to try some of Redken's top-selling Color Extend hair care products at a discount. This collection of travel-sized color-protecting hair care products are formulated with Redken's Root Core Tip (RCT) Complex that infuses strands with protein and strength. This essential set includes a sulfate-free shampoo, Color Extend conditioner, a color-awakening vinegar rinse and a One United Multi-Benefit Treatment to detangle, smooth and nourish dehydrated hair.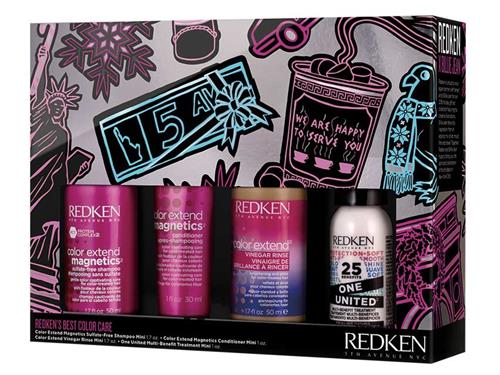 5 Star Review: Smells Heavenly!
"The Color Extend Magnetics Sulfate-Free Shampoo is my go-to shampoo for color-treated hair. It's gentle but cleanses well and smells really nice! It's not too 'perfume-y,' just a nice, clean scent." – Susan Z.
bareMinerals Supernova Space Glossary Bestsellers Collection - Limited Edition
Save over $160
This bestselling makeup collection is one of the steals of the season, packed with 12 full-size makeup products. From luscious, GEN NUDE matte lipsticks to the original Prime Time primer to the cult-favorite Mineral Veil Finishing Powder and everything in between, this complete makeup compilation includes all you need for a festive, glamorous holiday makeup look. This collection features flattering shades for any skin tone or type, making it the perfect gift for anyone on your list!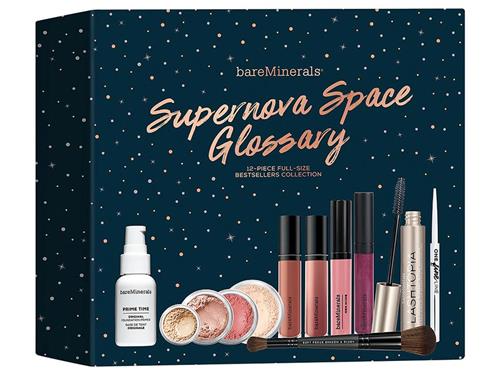 5 Star Review: Silky, Smooth Finish
"It has been difficult to find a primer that works with my oily skin type, and often, I have found my makeup looking glossy or caked on. When I began using bareMinerals Prime Time - Original, I noticed a huge difference in my makeup. With over 100°F temperatures in Arizona, my makeup still fought the hot days without looking 'cakey.' This has been my go to primer ever since!" – Alicia C.
Dermalogica The Ultimate Cleanse & Glow Trio - Limited Edition
Save $50
Keep skin cleansed, soft and healthy all season long with this full-size trio of power cleanse products. This set includes the PreCleanse cleansing oil to remove dirt, debris and makeup and the Special Cleansing Gel to achieve your most thorough cleanse without stripping skin of essential moisture. Finish with the Daily Microfoliant that exfoliates away dull skin cells with rice powder and salicylic acid and reveal brighter, smoother looking skin!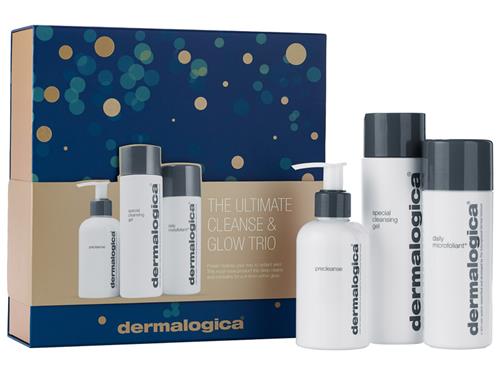 5 Star Review: One of the Best Exfoliants!
"I have purchased this multiple times throughout the years. I love how this stuff comes in a powder form and transforms into a creamy paste that very gently exfoliates and brightens your skin. Every time I use it, I feel like my skin looks a little better and helps keep the clogged pores to a minimum." – Amanda C.
Looking for even more great gift ideas for the season? Check out our complete 2018 holiday gift guide.
Shop This Blog
Highlights
Perfect your complexion with the DefenAge Luxuriating Holiday Set.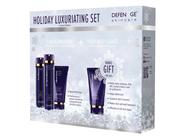 Quick Shop +
Highlights
Cleanse skin and apply makeup with the Clarisonic Mia Smart Cleanse & Blend Value Set.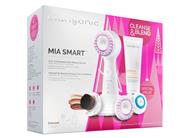 Quick Shop +
Highlights
Refreshes a dull complexion
Hydrates skin
Antioxidants detoxify the skin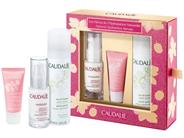 Quick Shop +
Highlights
Maintain your hair color with Redken Color Extend Magnetics Mini Holiday Gift Set.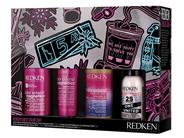 Quick Shop +
Highlights
Includes 12 makeup necessities
Full-size
Limited edition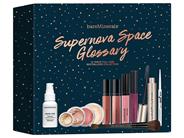 Quick Shop +
Highlights
Gives skin a radiant glow
Cleanses and exfoliates skin
3-piece set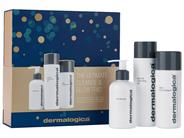 Quick Shop +