Sun Care
Sunscreen Shaming: Why You Still Need To Wear Sunscreen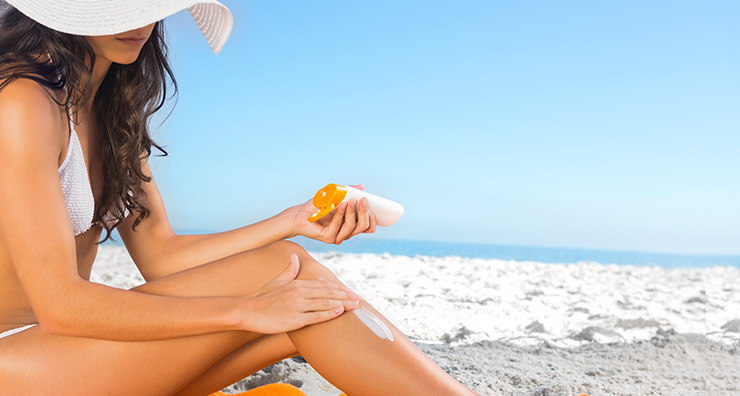 Have you ever been teased or scoffed at by friends and family for applying or re-applying sunscreen during an outdoor activity? Pressured to use the tanning bed before a vacation or big event to appear "healthier" or more attractive? You're not alone! Sunscreen shaming is common among teens and adults alike. Keep reading to learn where sunscreen shaming may come from and how to gracefully deflect it.
Sunscreen shaming could emerge from lots of different circumstances, and it could expand to include other sun safety practices like seeking shade, wearing protective clothing and taking supplements. Here are a few common sources:
The Trendy Friend
Many think of bronzed skin as the standard of beauty in American culture, and for some, a tan has come to be associated with glamour and status. A friend who is concerned with fitting in with these standards may try to convince you to do the same.
A person's region may similarly affect how their skin is perceived. In New Jersey, for example, deeply tanned skin is regarded as ideal, and sunscreen shaming is a natural consequence for those who would rather not buy into the idea of visiting the tanning bed as a way of life. If you are choosing not to participate in the culture at large, you could feel extra pressure, both internally and externally, from those that are.
The Well-Meaning Relative
The "a little color never hurt anyone" mentality could be a major culprit for sunscreen shaming. Well-meaning parents and relatives who grew up in a different generation, one where sun protection and skin cancer were topics about which significantly less was known, may encourage you to relax and enjoy yourself by letting up on the sunscreen.
The "Protective" Pal
Sunscreen shaming may arise from misconceptions about health. Many believe that sun exposure is necessary for getting enough vitamin D to ward off depression and other diseases. Others believe that ingredients in sunscreen are harmful to health. We assure you, active sunscreen ingredients are completely safe, but misinformed individuals could be attempting to "save" you.
Still others simply have not found a sunscreen that works for them, and so they have chosen to avoid it themselves and warn others against it. Many drugstore brand sunscreens are thick, white creams that may clog pores and irritate other skin conditions. Some feel that these products "smell funny" or leave a greasy residue behind. They may think they are sparing you the trouble of a blemish, the hassle of shiny skin or the embarrassment of an offensive odor by "warning" you.
The Accusatory Acquaintance
If you have very pale skin, you may have been wrongly perceived as vain by others for wanting to protect your complexion. Maybe you've heard things like "You're already pale enough!" A person's heritage may similarly affect how their skin is perceived. "But you already have dark skin, you don't have to worry about sunburn!" may sound familiar.
What to Do
While it may be tempting to cave to the goading and skip SPF, we're here to applaud you for making an effort to shield yourself from sun damage, premature signs of aging and cancer. We encourage you to never stop applying sunscreen, no matter what, and to help educate others who aren't aware of the dangers of prolonged and repeated sun exposure.
In the majority of cases, sunscreen shamers are still great friends and supportive family members, they just need the facts and a little extra encouragement. When someone gives you a hard time about applying sunscreen, try opening up the conversation by asking them why they feel negatively about sun protection. This can help you both understand where their stance originates. Being open and patient is key. "I'm curious about why it bothers you when I apply sunscreen" or "What keeps you from wearing sunscreen?" are great places to start. Don't forget to offer them some of yours! You can send them over to the LovelySkin blog or the LovelySkin Customer Care Team for more information. We are always happy to answer questions and help customers find the best products for their needs.
Sunscreen makes a great gift all year round. There's a formula out there for everyone on your list, and introducing your friends and family to a high-quality sunscreen can help them see there's a place for sun protection in any routine.
Do you have a question about why you need to wear sunscreen? Let us know on Facebook, Twitter or Instagram using #LovelySkin.
Shop This Blog
Highlights
Calms sensitivity and irritation
Creates a matte finish
Oil-free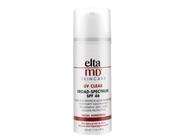 Quick Shop +
Connect with Us!