Skin Care
Why You Need Rose Oil in Your Beauty Routine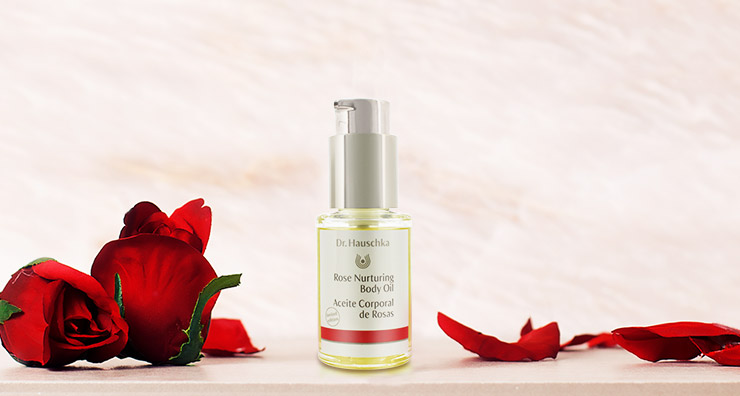 Tulips, lilies and daisies are nice but we all know that roses are the unsurpassed favorite when it comes to flowers – and with good reason. Apart from looking gorgeous, these flowers have numerous benefits for your mind, body and skin. Find out why rose oil needs to become a staple in your routine.
Softens and smooths skin
Seriously dehydrated skin needs serious hydration, which is why oils are some of the most effective moisturizers. Rose oil is extracted from the petals of the flowers and we all know how incredibly soft and smooth rose petals are. One of our favorite rose oil products, Dr. Hauschka Rose Nurturing Body Oil, feels like a luxurious spa experience every time you apply it.
Seals in moisture after a shower
It's no secret that one of the main benefits of oils is their ability to seal in moisture and rose oil is no exception. This ingredient forms a protective layer on the skin, which prevents moisture loss throughout the day. The key is to apply this oil immediately after a shower when your skin's moisture content is high so it remains soft and smooth all day.
Relieves stress and anxiety
Sometimes just walking past a flower shop and getting a whiff of roses is enough to make you start feeling dreamy. The scent of roses has a powerful effect on the senses, which is why rose oil is often used to help calm and relax the mind. Setting aside time to pamper your skin with rose oil will not only give you the skin benefits, but also the mental benefits.
Soothes aching muscles
Running around all day without a moment to spare for yourself takes its toll on your skin, mind and body. That's why there's nothing better than taking a long soak in the tub at the end of the night. By adding a few drops of rose to your bath, you can help relieve tired muscles. The oil will also give your entire body a soft, silky texture that makes you feel pampered.
How do you use rose oil in your beauty routine? Let us know on Facebook, Twitter or Instagram using #LovelySkin!
Shop This Blog
Highlights
Relieve irritation with Dr. Hauschka rose body oil. Damask rose extract and essential oil balance ...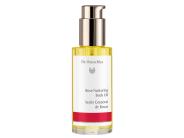 Quick Shop +
Connect with Us!