Hair Care
What Is the Newest Trend in Summer Hair? The Vinegar Rinse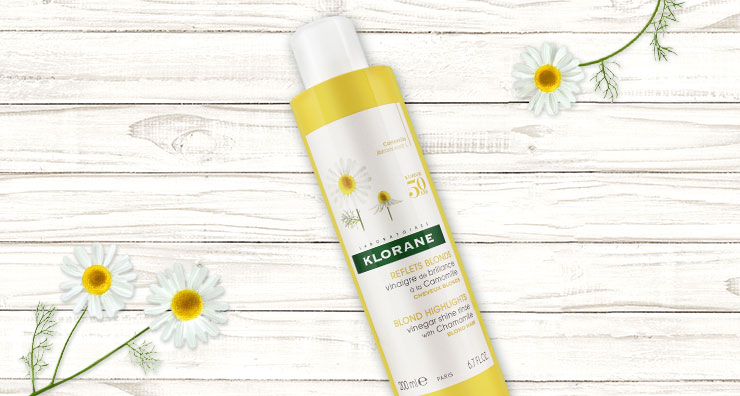 What's the secret weapon of French girls in-the-know for gorgeous blonde highlights? Klorane Vinegar Shine Rinse!
You may have noticed that one of the star ingredients in Klorane Vinegar Shine Rinse is chamomile. Not only is this powerful botanical used for its natural highlighting properties on blonde tresses, but its yellow pigments attach to the scales within your hair without penetrating, to help lighten blonde locks naturally.
Chamomile's partner in shine in this robust formula is vinegar – an essential ingredient to maintaining healthy hair. Vinegar has been known for its beautifying benefits for centuries, and should become the most vital part of your "blondetox" routine!
Why you need it:
This brightening must-have smooths, detangles and clarifies hair, while enhancing blonde highlights and removing impurities and mineral deposits. Klorane Vinegar Shine Rinse with Chamomile neutralizes hard water and bonus, restores your hair's pH level, leaving your mane smooth, shiny and easy to style.
How to use it:
As a last step in the shower, simply pour a capful over the hair then finish with a cool spray of water to lock in the smoothing and purifying properties.
Have you ever tried a vinegar hair rinse? Let us know on Facebook, Twitter or Instagram using #LovelySkin!
Shop This Blog
Highlights
Paraben-free
Repairs damaged hair
Sulfate-free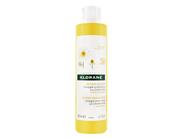 Quick Shop +