Ask the Experts
Your Top Makeup Questions Answered by Dermablend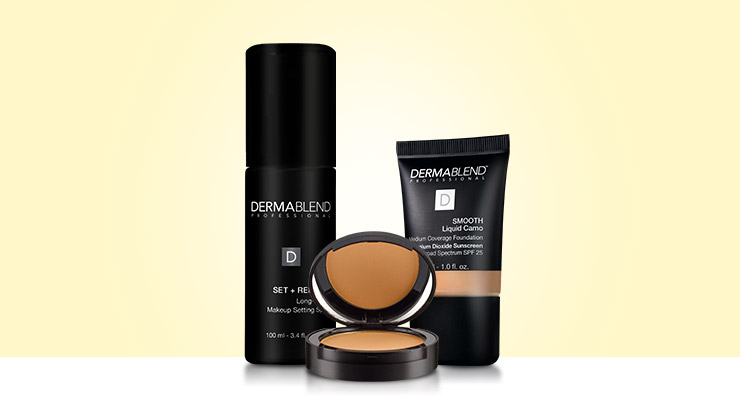 The experts from Dermablend joined us on the LovelySkin Facebook page to answer our fans top questions. Here, they highlight hot topics from the chat and explain how to deal with your most frustrating makeup concerns.
If you missed our informative LovelySkin live chat a few weeks ago, fret not, because we've compiled the most-asked-about topics and the must-know info. From the ideal foundations and concealers for specific skin types and concerns to how to make your makeup last, consider this your Dermablend cheat sheet!
Hot topic #1: Dark, under-eye circles
Whether caused by fatigue, genetics or allergies, how to handle dark circles was the one of the most popular questions in our chat. For lighter coverage, we recommend Dermablend Smooth Liquid Camo Concealer. This hydrating formula is perfect when you're not wearing a full-face of foundation, yet it hides dark circles without looking heavy or cakey. When maximum coverage is in order, we suggest Dermablend Quick Fix Concealer. Just a small amount of this product completely covers under-eye circles. With both products, choose a shade slightly lighter than your foundation for the most natural-looking result.
We also shared some must-know under-eye concealer tips. Both of these concealers are designed to be buildable, so you can adjust your coverage as needed. You can also mix either with your eye cream to even out skin tone while getting extra skin care benefits. To keep your concealer going strong all day, keep reading… . . .
Hot topic #2: Making your foundation and concealer last
Who doesn't want their makeup to look flawless all day? Dermablend Setting Powder helps your foundation and concealer last for up to 16 hours and prevents your makeup from settling into fine lines and wrinkles. Available in both loose and pressed formulas, this finishing touch also makes your foundation and concealer sweat-, water- and transfer-resistant—don't step out in hot, humid weather without it! For optimal results, tap loose Setting Powder into the cap, apply generously to the skin, let it set for two minutes and then buff to perfection. If you prefer the pressed powder version, use the included applicator to pat it on and follow the same protocol.
Hot topic #3: Redness, rosacea and sensitive skin
Whether you have sensitive skin or a condition like rosacea, Dermablend offers a variety of ways to conceal redness. Our top recommendations are Dermablend Smooth Liquid Camo Foundation and Quick-Fix Concealer, which cover any redness easily—and remember they are buildable so you can get more coverage when and where you need it. Each of our foundations, concealers and powders are dermatologist-tested, sensitive- skin- tested, allergy-tested and fragrance-free so they are safe for even the most sensitive skin types.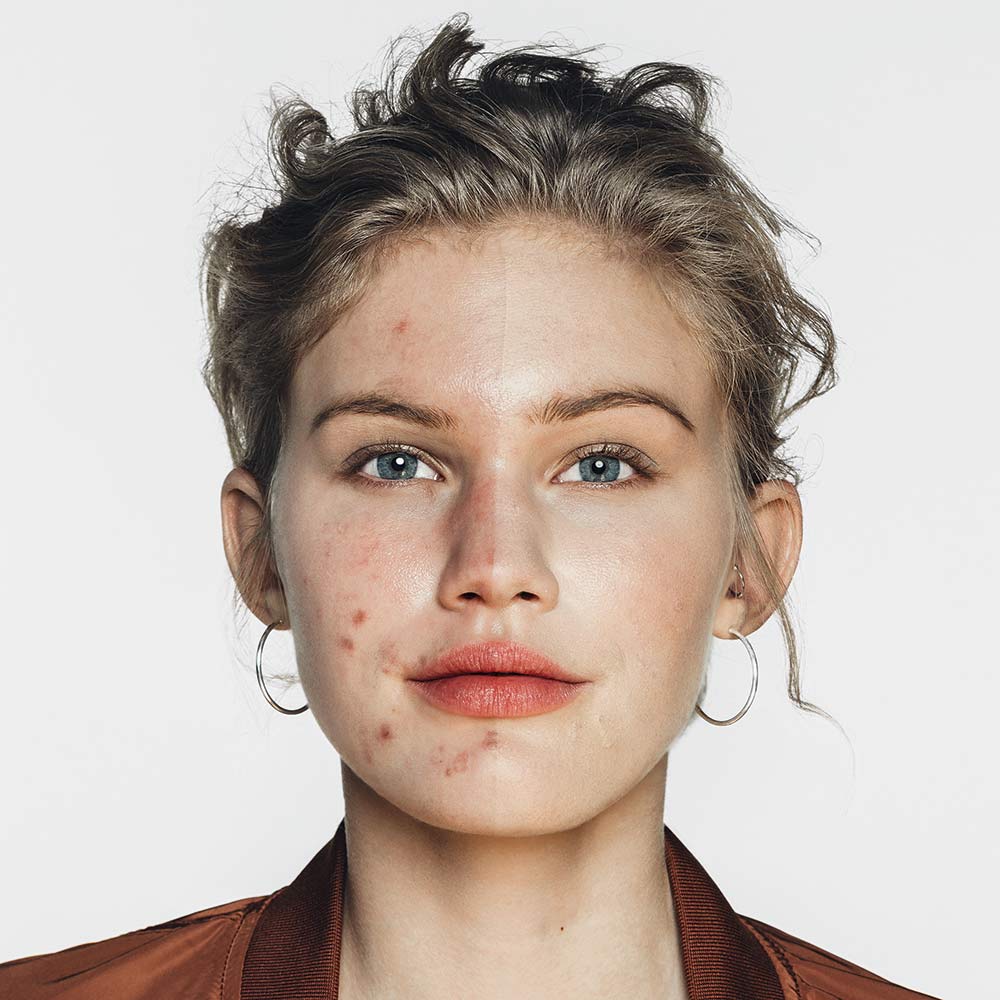 Hot topic #4: Oily skin, acne and large pores
First and foremost, all Dermablend products are non-comedogenic, which means they will not clog pores or lead to breakouts. If you have active acne, acne scarring, blackheads and/or large pores, we suggest Dermablend Blurring Mousse Camo. This unique oil-free formula uses advanced technology to blur uneven skin texture and it contains 0.5% salicylic acid to control oil and keep pores clear. This multitasking foundation also contains the skin-soothing ingredient eperuline, to calm even the most irritated skin.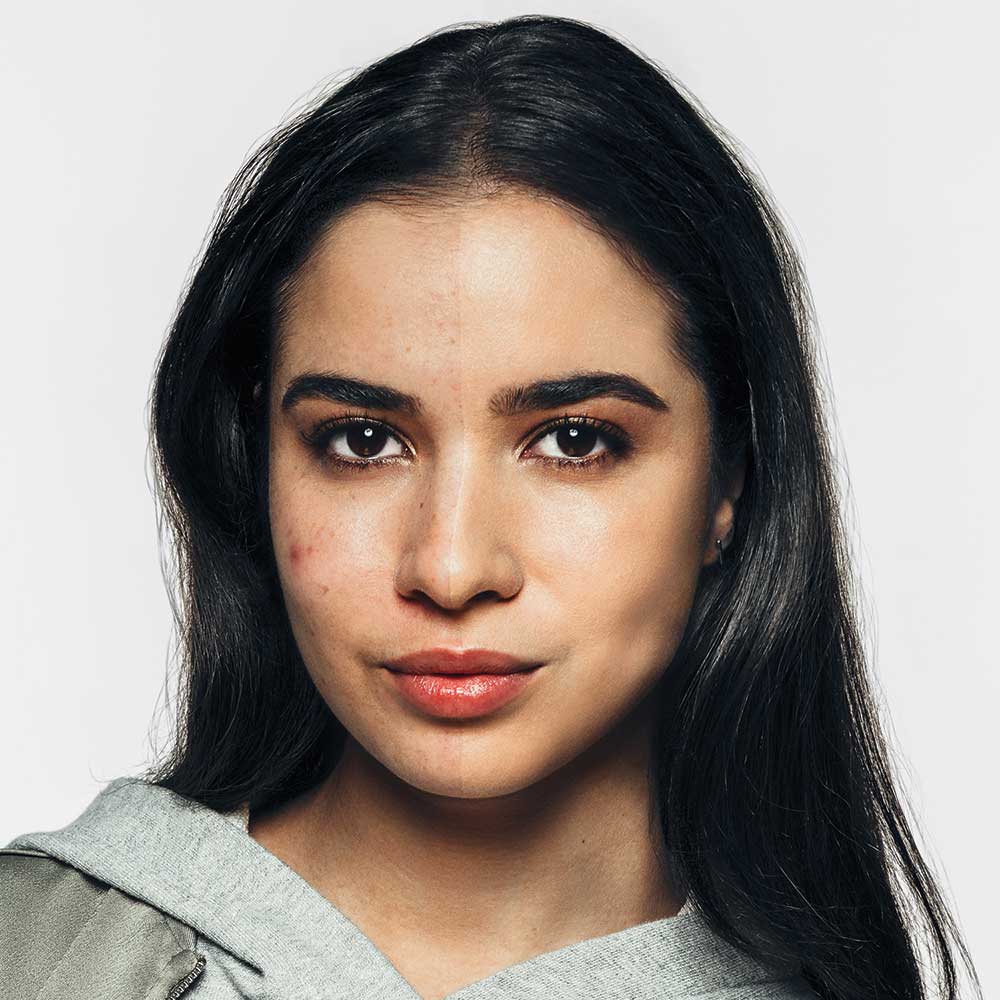 Another option for oily skin is Dermablend Intense Powder Camo. Offering medium to full coverage, this buildable compact foundation provides a natural-looking finish while keeping shine at bay. Although designed for 12-hour wear, using Dermablend Set + Refresh Makeup Setting Spray can extend its ability to provide a flawless all-day finish!
Hot topic #5: Dry, mature skin
Dry and aging skin needs coverage too but it's important to choose a formula that hydrates and won't settle into fine lines and wrinkles. Liquids are generally best for dry and aging skin, which is why we recommend Smooth Liquid Camo foundation. For maximum yet moisturizing coverage that leaves skin with a flawless, velvety finish, Dermablend Professional Cover Creme SPF 30 is your best bet. Whichever Dermablend foundation you choose, it's especially important to finish with the Setting Powder, as it helps makeup stay put and prevents settling into fine lines for up to 16 hours.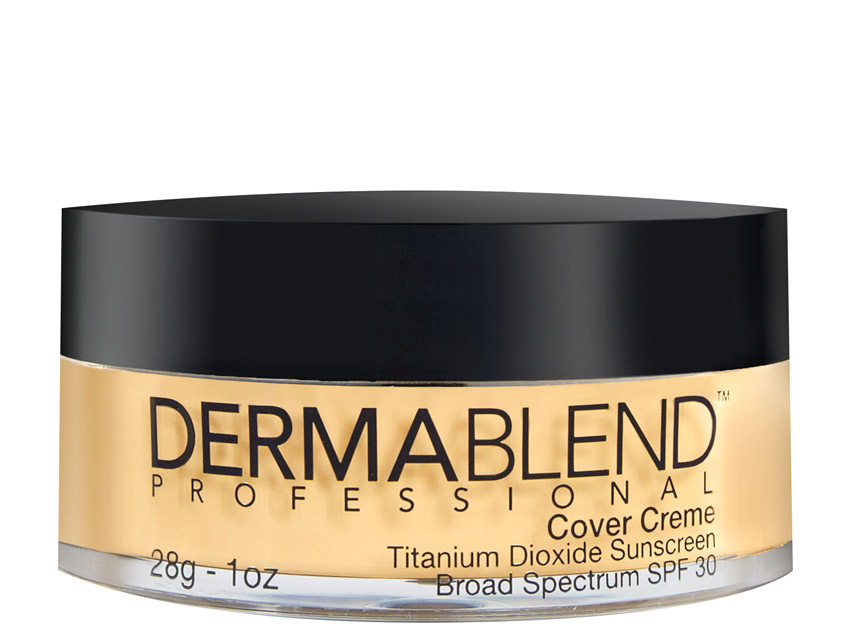 Shop This Blog
Highlights
Conceals dark circles and more
Lightweight and buildable formula
Opthalmologist-tested
Quick Shop +
5 options
Highlights
Covers scars, blemishes and dark spots
Travel-friendly
Provides full coverage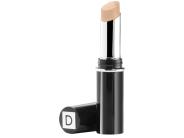 Quick Shop +
10 options
Highlights
Smudge-resistant
Mattifies the complexion
Sets makeup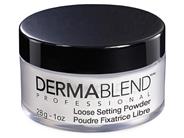 Quick Shop +
3 options
Highlights
Allows for buildable coverage
Twice the coverage of a classic foundation
Provides SPF 25 protection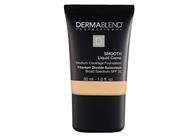 Quick Shop +
15 options
Highlights
Provides broad spectrum UVA/UVB protection
Offers buildable and blendable pigment
Oil-free and non-comedogenic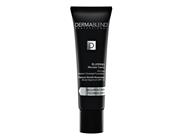 Quick Shop +
12 options
Highlights
Offers sheer to full coverage
Provides a matte finish
Creates a long-lasting look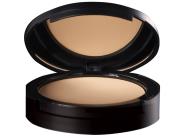 Quick Shop +
15 options
Highlights
Sets makeup for a natural finish
Non-comedogenic
Oil-free and fragrance-free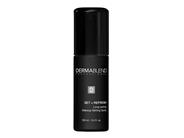 Quick Shop +
Highlights
Provides broad spectrum protection
Hydrates the complexion
Covers moderate to major flaws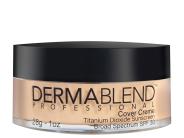 Quick Shop +
21 options
Connect with Us!