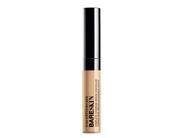 Reviews For
bareMinerals bareSkin Complete Coverage Serum Concealer
Really like it
I really like this concealer. Giving 4 stars because they need a lighter shade. I use the lightest color of the foundation and the lightest shade of this concealer is actually darker than my foundation. However, it blends very well and looks great. My fine lines around my eyes look smaller because this stuff is so moisturizing and creamy, instead of pasty and thick like my old concealer. LovelySkin Customer
Verified Purchase
Good coverage
Good coverage and it lasts! Awesome concealer
I have been searching for a concealer that does not settle into my fine lines. This melts in beautifully and blends perfectly with my tinted moisturizer. It lasts all day without slipping. Great stuff! BeautyGirl
Verified Purchase
Nice product, but I do miss their old one
This product FEELS the same as their prior product, but it doesn't have SPF in it, and for that reason, it gets only 4 stars LovelySkin Customer
Verified Purchase
Great for under eyes and blemishes
This is one of only a couple makeup products I wear daily. I love applying it under my eyes and on my cheeks to cover blemishes/acne scarring. LovelySkin Customer
Verified Purchase
Complete Coverage Serum Concealer
I'm 57, with fairly good skin, but need a concealer that will not only brighten my undereye area, but also to last throughout the day while still looking fresh. I like this concealer, but am still on the fence. I've applied both with my ring finger and an eye sponge by using tapping motions to blend in. The medium color had more of a yellow tone than I expected, so I may try the next color down or continue on my search.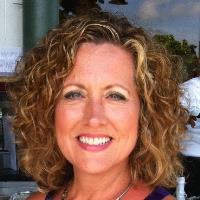 Hydrating concealer
This is one of the best under eye concealers for more mature under eyes. It gives great coverage without being cakey looking. Just perfection! LovelySkin Customer
Verified Purchase
bareMinerals does it again!
I've been using bareMinerals products for over 6 years, and used three of their different concealers. They're all good, but this one is my favorite. Works well for undereyes as well as blemishes. LovelySkin Customer
Verified Purchase
Doesn't Cover Completely
I probably bought too light of a shade. The shade I purchased does not cover effectively. I will try a darker shade next time. Alwayslooking
Verified Purchase
Wrong color!
Oh my, this color definitely, doesn't work with my complexion. Although, the product is very silky and applies well to the skin. But, not for me. I gave 3 stars because this is not a bad product, just doesn't match me. Texangirl
Verified Purchase
Great concealer affordable
Bare minerals is a great non greasy concealer that covers dark circles and gives your face smooth clear look. I highly recommend. Best under eye concealer
I have been using this serum concealer for years. It's amazing & I won't ever switch! I love the light feel this has but yet still covers what I need it to. Get this ladies! You won't be disappointed AngDen11
Verified Purchase
Great light concealer
I normally don't use concealer because of how heavy and masking most of it looks. This is the only one I've purchased that I have repurchased and will continue to do so. It is light and does not sink into the lines around my eyes throughout the day. Looks good at the end of the day as well as when it's freshly applied. Hawkster
Verified Purchase
Love
I love this product! It is light, creamy, and covers well without looking dry or heavy...very natural! LovelySkin Customer
Verified Purchase
Concealer review
I like the smoothness and consistency of the concealer. You have to be aware of not getting too much product on brush. It is easy to waste much of product. Great concealer
I got the color light and it is slightly lighter than my skin color which is totally fine. This concealer is on the dry side. So make sure your skin is well moisturized before using it. The concealer only needs a very little amount. However one star taken off for the lasting power of 2-3 hours. LovelySkin Customer
Verified Purchase
Good concealer, but don''t love the applicator
I generally like bareMinerals products, but this is my first experience with the concealer. As far as the coverage, that works quite well. I give it three stars; however, because of the applicator brush. It is flat and flimsy and holds A LOT of concealer. Unlike some concealer products designed like this, the brush does not get a wipe-off as you pull it thru the opening. It comes out caked with product. I have to wipe the brush back and forth against the opening of the container to get the bulk of the concealer off the brush while not wasting the product. The brush is also a bit flat for application. I think a redesign is needed. MattieMae29
Verified Purchase LovelySkin Customer
Verified Purchase
Good concealer for oily skin
I have been using this product along with other bareMinerals products for my oily skin. It gives a nice coverage for my acne scars and dark circles, without looking overdone. Stays put for 8 hours. Neither oily nor drying. Good range of shades. Will buy again. Great undereye concealer
Perfect shade to cover my dark circles under my eyes. Fair tint but a little yellow
This does conceal dark circles ok and has a yellow tint that is a problem for me. I need the lightest color but a neutral tone would be more of a benefit. It applies easily. I will likely not purchase again. LovelySkin Customer
Verified Purchase
Awesome concealer!
This is the only concealer I use. It has light to medium coverage, although it has a good buildable formula. I use this primarily around my eyes, and it does not get cakey or smudge throughout the day. I dab the concealer onto the back of my hand, and then use a brush or my finger to apply and blend it. Great!
I really like this concealer, ordered shade "fair" since my face is pretty pale, and it's perfect. I am really happy with it. LovelySkin Customer
Verified Purchase
Concealer
Really nice product. The consistency of the serum goes on flawless and is not drying. Hard to find a concealer that is good coverage and yet not noticeable . LovelySkin Customer
Verified Purchase
Great under eye concealer!
It does a great job of concealing my dark circles! It has good coverage and wears well. LovelySkin Customer
Verified Purchase