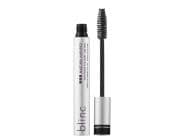 Reviews For
blinc Mascara Amplified
$26.00
The best mascara
I've been using this brand of mascara for years. It never smudges or flakes & comes off so easily with just water. I have sensitive eyes & this does not irritate at all. The ONLY Mascara
I've tried numerous brands, including Thrive. Blinc washes off easily, stays on and never smudges. The primer can smudge but for a complete long, full lash look, using the black primer and mascara together is the way to go. Not what I expected from Blinc
I have been a user of the regular BLINC mascara for years. About a year ago, I made my normal purchase of it and was disappointed because it seemed watery. It took longer to dry and made a mess when I applied it. I had to let the top lashes dry for about 5 minutes before applying to the bottom lashes or they would stick together. That's when I decided to try the amplified version. It was also watery and my lashes stuck together when I applied it to my lower ones immediately after the top. When removing this mascara, it didn't come off as tubes, but was very similar to a waterproof mascara with black smudging under my eyes. It took an eye makeup remover to get it all off. I'm not sure what has changed about Blinc mascara, but I won't be buying again. After years of using it, I am now in search of a new mascara that won't smudge on my oily skin, but isn't necessarily waterproof. LovelySkin Customer
Verified Purchase
Giving up on tubing mascaras
This Blinc mascara was my last hope in ever finding a mascara that wouldn't smudge, flake or leave unwanted black stuff under my eyes. Tubing mascara is supposed to be above all that, not to mention a breeze to remove at the end of the day. I've tried a number of different ones, but without success. This Blinc is the OG of tubing mascaras and from reviews, I was certain that this would be my mascara savior. It wasn't. There was the dreaded black stuff under my eyes, embedded in my concealer only hours after it was applied. To make matters worse, it made the same nebulous, questionable impact every other tubing mascara has made for me. Yes, my lashes were black, but that's the extent of the benefit. No volume, no lengthening, no drama whatsoever. Disappointing, but this experience has forced me to become committed to a new goal - to find a way to wear the luscious, fattening dramatic mascaras that are now ubiquitous in the beauty world, without having it migrate all over my face. LovelySkin Customer
Verified Purchase
Best mascara for oily eyes
I'eve tried every mascara and this is the only one that doesn't leave me looking like a raccoon at the end of the day. The fact that it washes off with water is also a huge bonus. I've been using it for years. I keep trying others but always come back to this one. LovelySkin Customer
Verified Purchase
Only Mascara I will use!!
This is the only mascara product I will use! Great product and I love the brush that comes with the "Amplified" Blinc mascara over the original. Stays put (once dry after first applying) and doesn't bleed or smear if I happen to touch my eyes during the day. Comes off easily with my double cleanse routine in the evening. Great product that I won't be without! SarahElizabeth
Verified Purchase
Must have changed formula
I used this for years and absolutely loved it. I would go on nice and thick, but also very smoothly so one coat was plenty and would last for a couple of days. People would compliment me all the time and ask if those were my real lashes-Never tried fake in my life. But when I became a stay at home mom constantly busy with housework and always on the go with kids involved literally in every school sport I decided I didn't need to spend as much money on makeup. Now they are going to college or military so I thought I would splurge a bit for me and go back to my favorite. But I was sadly disappointed as it's nothing like it was before. Goes on very wet and since my lashes are long it now leaves wet dots on my eyelids and I have to use at least 2 coats for it to even stand out. Never had that problem before and it's essentially gone by the next morning where as in the past it would last a couple of days and I would wash off and reapply once the little tubes started to shed. The only pro left is you don't get raccoon eyes with this. Maybe there's different formulations now because it's been quite a few years. Have no idea now of EXACTLY what I got, but used to be absolutely perfect!!! QueenLeeLee
Verified Purchase
Nice!
I love the ease of the product going on and off, with light stroking and warm water, yet it doesn't come off when I splash my face with water. Because it's tubular around your lashes, it never flakes. I have eye issues and have to put in drops continually. I never worry about it smudging or flaking, It also doesn't irritate my eyes. I would buy this product again. I'm In Love!
This is the best mascara I've ever used. Gives incredible length & fullness without clumping plus no raccoon eyes even in allergy season. I also love how easily this removes without damaging lashes. This is a keeper for me. Puts others to shame. LovelySkin Customer
Verified Purchase
Did nothing
This was a total waste for me. It didn't make my lashes thicker or longer. I don't get it?! LovelySkin Customer
Verified Purchase
I love blinc Mascara Amplified
I really like using blinc mascara. It stays on without smearing. It is so easy to remove with just water and a little pressure from a washcloth and when removed it is fun to see the little tubes, like spider legs. blinc Is The Best!
I've used several blinc products and have found them all to be exceptional. The Amplified Mascara is another winner because it allows you to apply multiple coats that provide both volume and length for a more dramatic look on par with false lashes or extensions. The tubing formula is also great because it easily removes with warm water and a slight pull that allows the tubes to slide off with ease. No more aggressive scrubbing to remove mascara which is so important for delicate and aging skin around the eyes. LovelySkin Customer
Verified Purchase
Just okay
Purchased this for my sparse eyelashes hoping for more volume than my drugstore brand gives. Not impressed. Nursesea
Verified Purchase
Convenient
At first I wasn't thrilled, but once I bought the amplified that changed. It looks no better or worse than any other mascara but the ease of removal with just water is great. Warning, it is not truly waterproof. It will stay put unless you rub your eyes. LovelySkin Customer
Verified Purchase
favorite
My new favorite mascara. This stuff lasts and lasts and lasts. Great product. Love love
Been using this mascara for over 15 years. No smudge under the eye ever!!!! Cappope
Verified Purchase
Still my favorite
Blinc mascara is wonderful and continues to be my favorite. I love how it smoothly coats my lashes for a smooth clean look while adding length without clumping. It lasts until I remove it, never smudging, running or flaking. This is a great product. The Best Mascara
It stays on all day! Never smears! This is the only mascara I use anymore. Nice Product
This is a good mascara and does a great job adding depth to my lashes. The best mascara
Love this product. Mascara usually smudges under my eyes, even waterproof ones. This one never does and it comes off so easy. Makes my lashes look fuller and longer! #winning LovelySkin Customer
Verified Purchase
Blinc Mascara Amplified
Really like this mascara. I love that it does not smear or run off of your eyes. The Amplified provides great coverage that can be layered. LovelySkin Customer
Verified Purchase
Not as durable as advertised
I am rough on my mascara. My eyes tend to tear up when working in front of a computer, and I always forget that I am wearing mascara and rub my eyes. This mascara will not hold up to that. The combination of tears and rubbing will cause it to flake off very easily. Plus side: it does not cause raccoon eye or smudge. LovelySkin Customer
Verified Purchase
Blinc Mascara
I have used so many different mascara products. The last one I purchased was an organic mascara with great reviews. Unfortunately, the product did not live up to its hype. I always come back to this product because it never smears and is easy on my lashes. This mascara is very easy to remove with just warm water. LovelySkin Customer
Verified Purchase
mascara
I have used blinc mascara for several years. I ordered this last time from LovelySkin. I switched a bit to blinc mascara amplified. I'm glad I did! I love it. Great company, handled the complete order wonderfully. LovelySkin Customer
Verified Purchase
Glad I rediscovered blinc!
I used blinc mascara years ago and only stopped because I couldn't find it and then forgot about it. I recently rediscovered this amazing mascara at LovelySkin. This mascara goes on so easily, with no clumping or flaking. Removing the mascara is easy, too! LovelySkin Customer
Verified Purchase