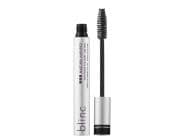 Reviews For
blinc Mascara Amplified
$26.00
Not what I expected from Blinc
I have been a user of the regular BLINC mascara for years. About a year ago, I made my normal purchase of it and was disappointed because it seemed watery. It took longer to dry and made a mess when I applied it. I had to let the top lashes dry for about 5 minutes before applying to the bottom lashes or they would stick together. That's when I decided to try the amplified version. It was also watery and my lashes stuck together when I applied it to my lower ones immediately after the top. When removing this mascara, it didn't come off as tubes, but was very similar to a waterproof mascara with black smudging under my eyes. It took an eye makeup remover to get it all off. I'm not sure what has changed about Blinc mascara, but I won't be buying again. After years of using it, I am now in search of a new mascara that won't smudge on my oily skin, but isn't necessarily waterproof. LovelySkin Customer
Verified Purchase
Must have changed formula
I used this for years and absolutely loved it. I would go on nice and thick, but also very smoothly so one coat was plenty and would last for a couple of days. People would compliment me all the time and ask if those were my real lashes-Never tried fake in my life. But when I became a stay at home mom constantly busy with housework and always on the go with kids involved literally in every school sport I decided I didn't need to spend as much money on makeup. Now they are going to college or military so I thought I would splurge a bit for me and go back to my favorite. But I was sadly disappointed as it's nothing like it was before. Goes on very wet and since my lashes are long it now leaves wet dots on my eyelids and I have to use at least 2 coats for it to even stand out. Never had that problem before and it's essentially gone by the next morning where as in the past it would last a couple of days and I would wash off and reapply once the little tubes started to shed. The only pro left is you don't get raccoon eyes with this. Maybe there's different formulations now because it's been quite a few years. Have no idea now of EXACTLY what I got, but used to be absolutely perfect!!! QueenLeeLee
Verified Purchase
Just okay
Purchased this for my sparse eyelashes hoping for more volume than my drugstore brand gives. Not impressed. Nursesea
Verified Purchase
Just ok
Not really thrilled with the formula. I have used the regular blinc mascara which I liked a lot better. This seemed to be too dry and not much product in the tube. I had to apply several coats before I even saw a difference. LovelySkin Customer
Verified Purchase
Does what it says it does
It does wrap the lashes. Don't expect amazing lash results. It is nice, but the reality is it just works like cheap mascara. If you have a walk of shame night anticipated however, this is perfect because there will be no raccoon eyes in the morning. LovelySkin Customer
Verified Purchase
It''s Okay
This mascara is just "ok" for me. I still ended up getting a couple flakes by the end of the day. I guess I will have to get a sealant to put over this so that it doesn''t flake. It was simple to take off with just soap and water. Hence, I don''t think I would trust to wear this while I was crying. It was just okay. LovelySkin Customer
Verified Purchase
Just Ok
I have naturally blonde hair and almost non-existent eyelashes. Even though I apply several coats this just doesn't do anything to highlight my eyes. I do like that it does not flake and it is very easy to remove. LovelySkin Customer
Verified Purchase