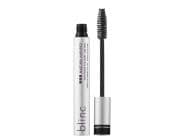 Reviews For
blinc Mascara Amplified
$26.00
Convenient
At first I wasn't thrilled, but once I bought the amplified that changed. It looks no better or worse than any other mascara but the ease of removal with just water is great. Warning, it is not truly waterproof. It will stay put unless you rub your eyes. LovelySkin Customer
Verified Purchase
Best I've found
Not the best for teary eyes, and does flake off sometimes, but overall the best I've found. Removes very easily. LovelySkin Customer
Verified Purchase
Mascara
It doesn't flake off or smudge off which is the number one reason why I like it. A small amount goes a long way. If you put too much it will be too wet and will affect the curl of the lashes. It washes off with plain water very easily. I will buy this mascara again. LovelySkin Customer
Verified Purchase
Great mascara
I have sensitive eyes and Blinc mascara is not irritating at all! Lasts all day, and easy to remove at night. LovelySkin Customer
Verified Purchase
Overall great mascara!
This mascara stays put all day - it seriously does NOT run. In addition, it is very natural looking and comfortable. The only reason I gave it 4 stars instead of 5 is because it does have a tendency to clump just a little bit. LovelySkin Customer
Verified Purchase
Pretty good mascara
I really dont like using most mascaras as they are very clumpy and I dont want to look like Im wearing any. When fresh, this stuff goes on nice and easy, coating your lashes with thin tubes of color and no clumps! As it gets older and brush is exposed to air, it starts to dry and clumps up, but thats true with all mascaras. And washing it off is very easy, just warm water and the tubes come off. And in between, its quite water resistant and I never have to worry about raccoon-eyes. LovelySkin Customer
Verified Purchase
Good, but not great
Ive been using this mascara for a few years, now. I will say that I prefer it over others for a couple of reasons: It comes off easily with water and gentle stroking It doesnt run under my eyes However, what Ive also found a few "cons" that have occurred several times over the years: The mascara dries up in the container fairly quickly in comparison to other brands and becomes clumpy, flaky and hard to apply. The little rubber disk inside the container which regulates the amount of mascara that goes on the applicator comes out easily. When this happens, I end up with WAY too much mascara on the brush. The only way Ive found to get the little disk back in the tube is to kind of mash the applicator into the tube while turning it. This works sometimes, not always. For some reason, when I use my eyelash curler, my lashes dont seem to stay curled as well using Blinc. Its as if (when its new) the mascara is so wet that it relaxes the curl. LovelySkin Customer
Verified Purchase
Blinc Mascara Amplified
I love the original Blinc Mascara. I have not used anything else since I discovered it! I thought I would try this one because it is "buildable". While it is good ... I like the other one better only because I can apply it faster. My lashes are naturally long but have no color and this works great for me. My friend who has short, dark but sparse lashes tried it and it didnt work for her. I would also recommend it to someone who needs it to stay all day and not smudge off...even in a hot tub or shower. However, it comes off easily with soap (mild cleanser) and water. LovelySkin Customer
Verified Purchase
Love this
Its nice to wake up and not have mascara under my eyes, or come home from a long day of work and see that throughout the day my mascara came off and is under my eyes now. It goes on smoothly and looks great! If you like the regular version, expect more oomf from this one...but still no irritation and staying on until you take it off! Warning: If you do wear it too long it will start to peel off, but thats probably just a sign you should have taken your makeup off sooner/not fallen asleep in it. LovelySkin Customer
Verified Purchase
BLINC MASCARA AMPLIFIED
This is one of the best mascaras I have ever used. It never smears or smudges. I love it that it stays on til you want it to come off. And then when youre ready to take it off you can just stand under the shower and after a few seconds the "tubes" just slide off! Really refreshingly different! The only reason I didnt give it a 5 star is because if you get any of it on your inner eye lids while applying it can easily get into your eyes. But that is really an easy fix as it gets easier and easier to apply as you use it and get comfortable with the application. Great product and LovelySkin is my favorite place to order my cosmetics. LovelySkin Customer
Verified Purchase
Blinc Mascara Amplified
It is O.K, but not great. LovelySkin Customer
Verified Purchase
Waterproof, nicer brush than the previous version
I have used the original Blinc mascara and now tried this one. This brush is very think and full; I have a hard time not hitting my lids with it but I am sure that I can get used to this. This mascara doesn't run when I sweat while exercising. LovelySkin Customer
Verified Purchase