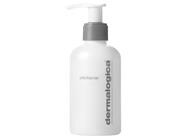 Reviews For
Dermalogica PreCleanse
$45.00
66 Results
The best
It is the best waterproof makeup remover and cleanser. I love him. Katiahn
Verified Purchase
Great Product for Sensitive Skin
I just purchased my second bottle; this was recommended to me by a makeup artist, and she was right — it works well without irritating my skin. I have tried other oils and, by far, this one is the best. LovelySkin Customer
Verified Purchase
Love this stuff
I had never really used a pre cleanser before I didn't know what I was missing. My daughter graduated from aesthetician school recently and this was one of the products she used. needless to say I stole it from her. You won't be disappointed in this if you've never used a pre cleanser try it . And if you don't have a lot of makeup to remove use this just to wash your face once. And the smell is what hooks you. LovelySkin Customer
Verified Purchase
PreCleanse Clean
Wow! What a wonderful product. Wearing makeup all day and adding this to my nightly face cleaning. My skin feels extra super clean and looks wonderful. Thank you Dermalogica. LovelySkin Customer
Verified Purchase
Holy Grail
if you double cleanse (as you should), this is a MUST HAVE! It gets all the debris off your skin and truly makes your skin ready for that second cleanse. I love this stuff and will swear by it forever! Taking off a full face of makeup with this is beyond satisfying and it never leaves residue behind! Perfect first step to CLEAN skin! Worth the money! merriebaby
Verified Purchase
Never without this product...
I have used Dermalogica PreCleanse for 10 years and love how this product removes makeup completely. I always make sure I have another bottle on hand as well as a travel sized bottle. I have sensitive skin and haven't had a problem with irritation. Faithful to this product. LovelySkin Customer
Verified Purchase
Amazing!!
One of my favorite products from dermalogica. Takes makeup right off. Holy grail product. LovelySkin Customer
Verified Purchase
Oh Dermalogica !
I have not used this product line in a long time so decided to give it a try again. Just received my PreCleanse in the mail and was very excited to try it! It did not disappoint! I wanted to try double cleansing with an oil cleanser first. What I like about this product is that you add the oil to dry skin first to remove dirt and makeup. Afterwards you wet your hands and rub your face for the product to emulsify and turn into a soap. It's a small container but you only need 1-2 pumps of the PreCleanse. I think this product should last me a while and Dermalogica is a good brand. Must have for deeper clean
I like to start with the precleanse , then the superfoliant; followed with dermalogica moisturizer. This routine helps with large pores without being harsh on my skin. LovelySkin Customer
Verified Purchase
Game changer!
I'm an esthetician and I can't say enough about this product. I've been using it for years and if you have breakouts, wear makeup , oily skin etc. you must double cleanse. It's getting rid of all the oil based dirt and debris on the skin (like attracts like). It's amazing at taking waterproof mascara off too! Smells incredible, this is the first product I recommend to my clients. Love it! Adriland
Verified Purchase
Amazing product
I absolutely love this product! I use it every morning and evening! It gently takes off all makeup or anything else you have in your skin without being harsh! Not only does it feel gentle, the smell is also great! It makes me feel like I'm at a spa! LovelySkin Customer
Verified Purchase
Simply wouldn't know how to remove eye makeup without PreCleanse!
Love, love, love this product for removing eye makeup in the shower before moving on to facial cleaner. Completely non-irritating. I use over my entire face to remove all product and environmental grime. LovelySkin Customer
Verified Purchase
Best Pre Cleanse Ever
This product breaks up make-up, dirt and grime to allow the cleanse to actually clean the skin and pores! LovelySkin Customer
Verified Purchase
Precleanse
Just ok. Feel as though it does the same thing as micellar water which is much cheaper. LovelySkin Customer
Verified Purchase
Great oil Cleanser.
Love it, great smell, leaves skin super clean. I wish it was not that pricey :( So clean!
I love using this oil cleanser as part on my double cleansing routine. It smells so good and really makes my skin feel clean. LovelySkin Customer
Verified Purchase
Rinses clean away
I use this in the evening as a precleanse to take off my makeup. I cleanse again with another wash afterward. Wish it removed my mascara better, but I still like it. Smells nice and I liked this version better than the precleanse balm. LovelySkin Customer
Verified Purchase
My favorite skincare product
This emulsifies any oil on your face yet does not dry it out. It's like magic in a bottle. I LOVE this. LovelySkin Customer
Verified Purchase
Healthy Skin
I love the pre-cleanse from Dermalogica! It is especially nice in the winter months to counteract dryness. It leaves your skin feeling soft and clean. I will be a regular user from now on. LovelySkin Customer
Verified Purchase
Dermalogic Precleanse
Great product, gently removes makeup will purchase again. LovelySkin Customer
Verified Purchase
Good makeup dissolver
Dermalogica PreCleanse is a good makeup dissolver. I follow up with Bioelements Decongestant Cleanser. LovelySkin Customer
Verified Purchase
LOVE LOVE LOVE
I absolutely love this product and have used it every single evening since I got it. This is my second bottle too. It breaks down your makeup so well without any harsh rubbing or tugging on the skin and it smells amazing! LovelySkin Customer
LovelySkin Employee
Okay so much to say.
This is not your grandfather's idea of soap for just anybody. LovelySkin Customer
Verified Purchase
Great product!!!
I really love using this product before cleansing my face. I have acne prone skin, and this has never caused me any problems. I was out of it for a while and did not feel like my face was as clean. I only buy it when it is on sale as I think it is a bit pricey. The price is the only reason I am giving it 4 stars and not 5. LovelySkin Customer
Verified Purchase
I Was Skeptical!
LovelySkin sent me a trial size of this product and the Special Cleansing gel. I've historically used glycol or similar facial cleansing products, so I was skeptical that the PreCleanse would even make a dent in the mineral-based, full-face makeup I wear six days a week. I was wrong. The PreCleanse did a fantastic job melting away the makeup and leaving my skin feeling clean without the stripped feeling that we sometimes take as a sign of clean skin. A few of my clients (I'm a personal trainer), asked me what I was doing to make my skin look so good, and it's my opinion that the PreCleanse was a big part of what they were seeing. LovelySkin Customer
Verified Purchase