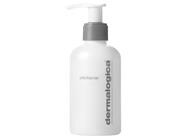 Reviews For
Dermalogica PreCleanse
$45.00
it was okay
Didn't take all my make up off. LovelySkin Customer
Verified Purchase
Removes makeup and impurities
I'm a huge fan of this item. I love how it softens blackheads and removes makeup and impurities prior to cleansing. This is one item I am certain to keep on my shelf. Don't let the price deter you--a little goes a long way and it's totally worth it! Dermalogica Pre Cleanse
Love this product! It really removes all remnants of makeup, even hard to remove mascara. LovelySkin Customer
Verified Purchase
LOVE IT!
I never thought I'd do a 2 step cleansing process, but this is wonderful! This is the only thing I've added to my routine recently, and my skin is looking better than ever! LovelySkin Customer
LovelySkin Employee
PreCleanse Don''t Underestimate It
I have been using PreCleanse for just over a year now, wonder why I didn't use it before. I am over 50, so my skin is going through changes, still somewhat oily but also dry in areas. The PreCleanse product is fabulous for my skin. Don't be fooled by the lack of sudsy bubbles if that is what you are used to. Instead, PreCleanse is a softer approach to still achieving clean skin that is left feeling soft, not dry and not oily. I highly recommend it. I bought a bottle for my daughter-in-law who is young and has combination skin. She also loves it, I have a bottle in our guest bath for visitors to make sure they are aware of this fantastic product. Buy some! You won't be sorry. LovelySkin Customer
Verified Purchase
Wonderful product for congested pores
I absolutely love this precleanse. It was recommended to me by my esthetician. I use it right before I cleanse morning and night. It has really helped with congested pores, especially on my cheeks and forehead. Give it a try! LovelySkin Customer
Verified Purchase
Great makeup remover
At first I wasn't sure I would like this product because of the oil. However, after trying it and following the instructions, I found that it works really well removing makeup at the end of the day. I would recommend it. Mwhitac
Verified Purchase
precleanse
I have been using Dermalogica PreCleanse for over six years and I always repurchase before my supply runs out. I have tried other cleansing oils and they just don't compare to this one. The scent is light and clean. It melts away all makeup and rinses extremely well. I love this product. LovelySkin Customer
Verified Purchase
REPEAT PURCHASE
The PRECLEANSE is my favorite Dermalogica product. It is a great product and smells clean and fresh. I use it morning and night as part of the double-cleanse routine. Love It... Great product
I love how this breaks down the makeup on my face! This is the first product I've used that you apply to dry skin. I really like it! It takes off all my makeup the first time! I don't have to keep repeating steps like with other cleansers! A small amount goes a long way. New favorite! LovelySkin Customer
Verified Purchase
Smells great! Skin is clean!
This stuff smells so good! It gets my skin clean without stripping it. I follow with Murad Anti-Aging Acne Cleanser. LovelySkin Customer
Verified Purchase
Removes everything!
I have been using this cleanser for 10+ years because its very effective! It thoroughly removes sunscreen and make up, and you can even see and feel comedones as they are drawn out by this cleanser. Precleanse is gentle and my skin never feels tight and dry after using it. The product recommends using a second cleanser afterwards but I find Precleanse followed by toner is enough. I highly recommend it! LovelySkin Customer
Verified Purchase
Best Makeup Remover ever!
Nothing removes ALL your makeup like Precleanse does, the product I used to use was discontinued and struggled to find something that was good for my skin and removed all the makeup ( I dont wear makeup often so when I do wear it I dont want to have to scrub my face to get it off) This product is wonderful- worth every penny. Best out there!
This makes your skin super soft and glowy! It is very easy to use! Simply yet blissful! Worth every dollar! A must have for pre cleanse! LovelySkin Customer
Verified Purchase
Surprising effective
A little goes a long way. I was surprised how well it removed all of my makeup with no irritations ... Especially with my sensitive skin . LovelySkin Customer
Verified Purchase
NICE TO USE
I was really surprised how well this works. Personally I need to apply and leave for a minute or two to effectively remove make-up, mascara etc. Leaves skin very soft with no irritation even for sensitive skin like mine. LovelySkin Customer
Verified Purchase
Sinfully Good!
This cleanse in my favorite part of my facial routine. It smells softly of oranges and rosemary, which I could seriously sniff all day and be happy. You only need about ten drops in your hand to cover your face and it goes over your skin like warm facial oil. I spend at least 5 minutes massaging my face with it because it feels fabulous and smells like a dream. Best of all it actually breaks up the oil clogging your pores. The longer you massage, the more you remove. My pores look smaller and Ive only used it a week. If I could only have one product from the Dermalogica line, it would be the precleanse. LovelySkin Customer
Verified Purchase
good product
this is a great cleansing oil, unfortunately i developed an allergy to an ingredient in this...i love how it emulsifies and becomes milky...takes off all makeup, even heavy eye makeup. worth a try! LOVE this product for all make-up removal needs
I started using this precleanser a few months ago and LOVE it! I no longer use any other make-up remover - it works great for removing all make-up, including your eye make-up and it doesn't sting your eyes or make your face feel heavy. LovelySkin Customer
Verified Purchase