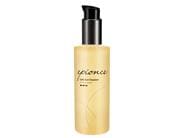 Reviews For
Epionce Lytic Gel Cleanser
$38.00
Great cleanser
Great cleanser! Leaves my skin clean without over drying! ImTheJess
Verified Purchase
Epionce
Been using this product for more then four years. I struggled with adult acne and this has made a huge difference in my skin. LovelySkin Customer
Verified Purchase
Epionce lytic gel cleanser
This has helped clear my face of acne after trying so many others! LovelySkin Customer
Verified Purchase
Love it!
Has a lemony scent and it's really refreshing. My dermatologist recommended it when I had horrible acne back when I was 17 and here I'm still using it at 24! Making my boyfriend try this product out as well So refreshing!
Makes my skin feel so awake and amazing! Cleanses really well too! No breakout! I've actually noticed my acne improving from this. LovelySkin Customer
Verified Purchase
Works very well
Very nice cleanser that helps with breakouts. Best cleanser
I use all of the Epionce cleaners. My skin changes throughout the year caneschick
Verified Purchase
epionce lytic gel face cleanser
Absolutely love this! I use this every morning. Makes my face feel incredible. Accompanied by a mild menthol smell, this gel activates your skin to feeling great. So refreshing
My esthetician has used Epionce products for years and now I have started incorporating all Epionce products into my routine. This cleanser is IT. It is seriously refreshing and I can always tell a difference in my skin when I don't use it. It is a must-have! 5 star product
Great wash! Makes your face clean without drying. LovelySkin Customer
Verified Purchase
Refreshing Cleanser
I love this refreshing cooling light cleanser for my sensitive rosacea-prone dry skin!! It's reasonably priced and a luxury product for me!! LovelySkin Customer
Verified Purchase
The best face wash you can buy
I've had oily and combination skin my whole life. I also had an acne problem. I originally got this from a dermatologist and it worked so well I will never use anything else. My skin is totally clear. I never buy high end makeup or skin care but this is worth it and it lasts a long time so I can justify it. The production ordered here is identical and I got a better price. LovelySkin Customer
Verified Purchase
Great Cleanser!
I absolutely love this cleanser. I would definitely recommend. Brightens my skins after every use. Not sure why it works so well on my skin. Refreshing cleanser
I love this product. I need an exfoliating soap to use especially in the summer. I've been using lytic gel cleanser for over 5 years and it keeps my skin clean, clear but not feeling dry or tight. LovelySkin Customer
Verified Purchase
Love this cleanser
Cleans very well and love the smell and feel of it on my skin! IN LOVE
Really good product, do not doubt to buy it, very effective. LovelySkin Customer
Verified Purchase
Facial cleanser
Best facial wash. Ever since my daughters use this cleanser, we keep on using it and it prevents them from having breakouts. Great product. Gel Cleanser Love
I prefer a gel cleanser and use this AM and PM. I don't find it too drying but I feel it is very effective for cleaning the skin. I like the air tight pump (not water enters during the shower). Cooling sensation. I trust the brand too. MollyBeth
Verified Purchase
Awesome product
I ordered it after I've read all the reviews about this product. It's 100% does it's job. My skin is so soft, clean after using it. Will buy it again. Makes my pores clear. LovelySkin Customer
Verified Purchase
Best face wash
The only face wash that keeps my skin clean and clear. I love it it won't clogged pores and that's a plus... thank you LovelySkin !.... =) sandovalvaleria
Verified Purchase
Hubby loves it!
I ordered this cleanser for my husband who's skin is quite oily. He absolutely loves it. He appears to have much less acne challenges since she started using it. He likes the slight tingling sensation and how it makes his skin feel after showing. JenniferH
Verified Purchase
Necessary indulgence
My husband and I share the Epionce Lytic Gel Cleanser, and we both love it for its effectiveness and pleasant scent. This is a wonderful product for mature and sensitive skin. LovelySkin Customer
Verified Purchase
Epionce Lytic Gel Cleanser
I am so pleased with the Lytic Gel cleanser, that it is all I use for my skin. It helped my skin improve in appearance and my acne has disappeared. Thank you so much, Epionce!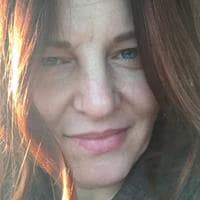 MScherer
Verified Purchase
Awesome Cleanser!
Always leaves my skin feeling refreshed and clean and the smell is lovely. A little pump goes a long way. It also has a great light scent and a cooling/awakening effect on the skin after use. It feels like it's working when it does that, and it goes away after washing off. If you have dryer skin, make sure you moisturize after using it. Leaves the skin feeling amazingly clean! Will definitely recommend. Epionce Lytic Gel Cleanser
This a great product! I like the way my face feels after using it—soft, clean. When I shower, I wash my face with it. It's a good way to begin my day. LovelySkin Customer
Verified Purchase