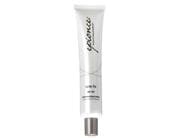 Reviews For
Epionce Lytic Tx
$56.00
110 Results
clarifies skin
My aesthetician has recommended lytic for a long time & I resisted. Then I got a sample of this with the Epionce facial lotion & followed the instructions (!) and am now a believer in Lytic. It is a non-abrasive way to keep pores clear. LovelySkin Customer
Verified Purchase
I think it works but I'm not sure.
This product I have to leave on for 20 minutes before applying anything else. It has to go o without other products. It suppose to be used at night and I have having to wait so long before finishing my skincare routine and going to bed. Plus I'm not sure I've really seen any results from this. Hannuhbug
Verified Purchase
Amazing
Cleared up my face super quick! LovelySkin Customer
Verified Purchase
Great so far
I'm not sure what it is, but somehow this treatment really does repair my skin. It is gentle but effective. It's only been a month or two so I need to wait for the last star depending on long term results. But I am ready to order another tube as backup. LovelySkin Customer
Verified Purchase
Great!!!
I have just switched to this line from a referral from a friend. I was super worried to use something like this because I have such dry skin. I can't believe I haven't been using a product like this before. My face has made a drastic change. LovelySkin Customer
Verified Purchase
Lytic tx
This have transformed my face's skin! LovelySkin Customer
Verified Purchase
Lytic TX
I have used Lytic TX For over 10 years. I put it on before my intensive nourishing cream at bedtime and I am convinced that my skin is remaining young looking as I age. I attribute it to my use of Epionce products. LovelySkin Customer
Verified Purchase
My daily favorite
My esthetician got me started on using Lytic TX and I haven't looked back in 2 years now. I wash with the foaming milk and apply Lytic every morning and evening before any other products. It has done wonders for skin and it's great for rosacea. Jennette
Verified Purchase
Staple!
Have been using this for over three years now. I am obsessed. I have very sensitive skin and this doesn't irritate it, in fact, it takes away the redness and unevenness. Make sure to use extra SPF in summer when using. CaitlinC
Verified Purchase
Still waiting to see changes
I have purchased this item in combination with Epionce Lytic Gel cleanser and Epionce Renewal Lotion. I have oily skin with hormonal acne. When I first discovered this brand several years ago, I was impressed! Skin cleared up in about a month. This time around, I am one month into use and my acne is actually worsened. Maybe it's the process, gets worse before better. I just hope this 'better' phase will come soon. Great
Little warning this made my skin PURGE for about a week. All the deep hunk in my face seemed to come out and made me break out really bad. Once that was over it's changed my nighttime routine and face. Stick with it! pignej02
Verified Purchase
this is my GO TO for skin care!
Been using Epionce for years. LovelySkin offers this brand at the BEST prices! I think Epionce really balances the skin tone and keeps my skin clear and healthy. lasuzie
Verified Purchase
Night & Day Difference IF you WAIT 5 mins
My Med Spa said to wait 5 mins after applying the Lytic (before putting anything additional on or doing anything to your skin) to let the tx sink in. It has truly made a world of difference in my skin. The texture is SO pretty. I started off with the Lite version, then moved to this one. My next will be the Plus. (So much cheaper to get it on sale here vs the Med Spa) :) Micahfh
Verified Purchase
Lytic TX
My fav and go to for several years now! LovelySkin Customer
Verified Purchase
Trying for first time
I had been using the Epionce Lite Lytic Tx for dry and sensitive skin. I feel my skin is about to change going away from the winter months from dry to more combination in spring and summer. This product is recommended for the combination skin. If it's like any other product I will love it. I haven't been disappointed on anything!!! Game Changer
This stuff is incredible. I heave been using for almost 2 years daily. My skin has changed so much. My skin is smoother and noticeably younger looking. After washing and using toner I apply this and set a timer for 5 minutes then follow up with the daily renewal lotion. Waiting and allowing this some time to work is key. My results are much better since doing so LovelySkin Customer
Verified Purchase
GREAT
Helped minimize the redness. Also helped shrink the size of the acne LovelySkin Customer
Verified Purchase
Not impressed
I tried this product and was not impressed at all. I noticed nothing from it. LovelySkin Customer
Verified Purchase
Aging skin
I love Lytic TX! Everything from the light fresh scent to the way it absorbs into my skin. My dermatologist had given me a sample of this product. So, I knew exactly what I was purchasing. It helps with cell turn over, leaving your skin with less wrinkles and tighter complexion. LovelySkin Customer
Verified Purchase
No breakouts!
This cream really keeps breakouts under raps. I like the way it improves the texture of my skin. Great for combination skin. Heymonica
Verified Purchase
Amazing Epionce Lytic TX
I have been using this miracle working product on my face for the last few years. It is an amazing product that gives my face a years younger look and feel. Try one tube of this wonder lotion and you will be amazed! LovelySkin Customer
Verified Purchase
Love this facial lotion!
The Epionce Lytic TX lotion is the best lotion I have ever used. It's expensive but you don't use a lot and it goes a long way! I use one tube about every 2.5 months. It doesn't leave a oily feeling and I always feel moisturized. Plus, the texture of my skin stays smooth and no break outs. I got both my sisters hooked on Epionce and they seem to love it too! LovelySkin Customer
Verified Purchase
Helps reduce red spots
My skin is fair. I had a terrible bout of acne for a few years. After it cleared up, I was left with red spots. This has helped fade them tremendously over time. I think consistency is key. I apply day and night under my lotion. A pea size amount is enough for my whole face. LovelySkin Customer
Verified Purchase
Love it!
Have been using it for a year and has really helped with my skin texture! LovelySkin Customer
Verified Purchase
Best Acne Lotion
Best acne lotion. Does not irritate skin. Leaves skin feeling moisturized all day. The ingredients are top quality. Cardiel023
Verified Purchase