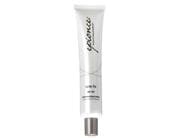 Reviews For
Epionce Lytic Tx
Amazing Epionce Lytic TX
I have been using this miracle working product on my face for the last few years. It is an amazing product that gives my face a years younger look and feel. Try one tube of this wonder lotion and you will be amazed! LovelySkin Customer
Verified Purchase
Love this facial lotion!
The Epionce Lytic TX lotion is the best lotion I have ever used. It's expensive but you don't use a lot and it goes a long way! I use one tube about every 2.5 months. It doesn't leave a oily feeling and I always feel moisturized. Plus, the texture of my skin stays smooth and no break outs. I got both my sisters hooked on Epionce and they seem to love it too! LovelySkin Customer
Verified Purchase
Helps reduce red spots
My skin is fair. I had a terrible bout of acne for a few years. After it cleared up, I was left with red spots. This has helped fade them tremendously over time. I think consistency is key. I apply day and night under my lotion. A pea size amount is enough for my whole face. LovelySkin Customer
Verified Purchase
Love it!
Have been using it for a year and has really helped with my skin texture! LovelySkin Customer
Verified Purchase
Best Acne Lotion
Best acne lotion. Does not irritate skin. Leaves skin feeling moisturized all day. The ingredients are top quality. Cardiel023
Verified Purchase
Lytic Tx
This is a major component of my nightly skin care. It reduces skin irritation and refreshes skin. It gives you a healthy skin appearance. Wonderful Product!
One of my favorites from Epionce. Coming from someone with extremely sensitive skin! I've been using this product for 9 years, and it's part of daily facial regimen. Sensione
Verified Purchase
Highly recommend!
My skin is very finicky, so I started out using the Lytic Lite. It was not irritating but results were slow. I thought it was time to upgrade to this stronger formula and results came faster. I'm very pleased with the smoothness of my skin without irritation or dryness. Truly a miracle product. LovelySkin Customer
Verified Purchase
Love it
I've tried a lot of products, and this lotion is amazing year round! LovelySkin Customer
Verified Purchase
Great!
I was recommended this as an exfoliator by the lady who does my facials at LovelySkin, and it has worked perfectly with my sensitive skin! I have noticed less dryness and breakouts. I use it every night right after cleansing. LovelySkin Customer
Verified Purchase
THANK YOU EPIONCE!
My dermatologist introduced me to the Epionce brand a short time ago, and I am sold! I was impressed by the fact that Epionce is actually backed by clinical trials. I definitely notice a difference in my skin. It is healthier looking, my frown lines have softened and faded and it just feels better. Thanks to LovelySkin for making it available on your site! LovelySkin Customer
Verified Purchase
firming
I recently got a facial, and the aesthetician recommended (based on the form I filled out about my skin) and used these products. I was sold immediately. I purchased the milky cleanser, this and the facial cream. This product seems to firm my skin. I am in love!! LovelySkin Customer
Verified Purchase
Product Purchasing as Good as Always
I have ordered this item a number of times. The process is always easy, and I receive the item on time and as advertised. I will continue to order from LovelySkin. LovelySkin Customer
Verified Purchase
Epionce Lytic Tx
This is so amazing! I'm mid 30s with rough skin. This Lytic Tx had tighten my big pores after a week. And, it remove my dull skin cells after 2 weeks time, without any irritation. Absolutely worth for try. LovelySkin Customer
Verified Purchase
Overnight results!
Once I figured out that the small, flesh-colored bumps on my face were sebaceous hyperplasia, I decided to follow the advice of a few of my fave YouTube gurus and give this a go. After the first night, I noticed a significant difference! After a few nights, I realized that my pores had shrunk. Usually, my pores are the first thing I notice once I apply foundation, but thanks to this, they are a non-issue! Also, this doesn't dry out my skin. Holy grail status! LovelySkin Customer
Verified Purchase
Good stuff
I have been using this for 2 weeks now and I can see the difference. It helps with redness in my skin from acne and balances everything out and smooths out my lines. I don't even need to put on makeup to cover up. It works wonders! Real Results
It takes about 6 weeks to see real results, but I can really tell a difference! Often times I try to talk myself into seeing results, but this time they are real! My skin is tighter, brighter and has less fine lines. I went through a week where my skin was a little dry as it adjusted but it was worth it! LovelySkin Customer
Verified Purchase
The only salicylic acid I've been able to use.
I have never been able to use a salicylic acid product before without a great deal of irritation to my skin–mostly in the form of flakiness that will not go away even with continued use (my skin will not "adjust." This Epionce product is so gentle that I have no problems with it. It is very effective at exfoliating the skin, as well as deeper layers of the skin. Do wait the recommended 5-7 minutes before applying any other products. I do not use this on the same day/night that I use retinol (I can only tolerate .5% retinol products. I recommend combining this with the Epionce Intense Defense Serum (also a winner). I cannot say enough about this line of products. Their testing for effectiveness is very rigorous. They do testing of their product as a whole (as a complete formulation) on skin, and not just testing for a few active ingredients. They also do split face testing (half of face) to test for effectiveness. I do not work for Epionce, by the way. I just use a few of their products. LovelySkin Customer
Verified Purchase
Great item.
This is what I've been looking for for years It cleared my acne and shrunk my pores LovelySkin Customer
Verified Purchase
Epionce Lytic TX
I have been plagued with Psoriasis on my face as long as I can remember. I thought is was acne. Finally, my dermatologist suggested this product. It has been a God send for my face. Then, I found it through LovelySkin (cheaper too). I love it! LovelySkin Customer
Verified Purchase
Won't ever stop using
Have been using for years. Tried many other brands but nothing works like Epionce. This with renewal cream, and I am set at night. Believe me, I have tried many. I keep going back, not wasting money on more expensive brands ever again. LovelySkin Customer
Verified Purchase
Great stuff!
I've been using this for over 3 years, and let me say it's amazing. Before getting on a Epionce skincare regime, my skin was dry, red, and very irritated. I was skeptical about purchasing this product because my skin was so sensitive. However, I'm glad I did. I started using the one before this (Lytic X?) and moved up to this one. Highly recommend! Lytic TX good for you!
I am sold on Lytic TX. It helps my skin look smoother. It is a great addition to your regimen. It also moisturizes. Too good to be true! LovelySkin Customer
Verified Purchase
LOVE
This product and have been using it for the past year. I just started purchasing from LovelySkin, and the prices are great. LovelySkin Customer
Verified Purchase
Epionce Lytic TX
This stuff is awesome. It's an exfoliator, but it's like magic. That sounds corny, but it's true. Your skin doesn't slough off anything like some other products. You just end up with smooth, glowing skin. I use several Epionce products, but this one is a must. Thanks Epionce! LovelySkin Customer
Verified Purchase