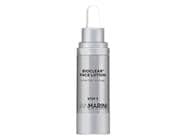 Reviews For
Jan Marini Bioclear Face Lotion
$78.00
Bioclear
I have used this faithfully but have not noticed a huge amount of movement in my melasma. I have used it with the Jan Marini face wash and step 3. The combination have been great for helping my very oily skin be less oily. For that I am grateful. LovelySkin Customer
Verified Purchase
Jan Marino Bioclear face lotion
This product will exfoliate your face! Use as instructed only! I used it every other night and with in a week of using my face got so dry that I started having major breakouts for a month!! It was awful. Jan Marini have amazing facial products and I do highly recommend them just forward the directions :) Bioclear face lotion
I just gave it 3 stars as I just started using it. It smooths on nice, but it's hard to tell right off. Jan Marini products are amazing. LovelySkin Customer
Verified Purchase
Good, but not amazing
Helps with my adult acne for the minor breakouts. As far as wrinkles and discolorations, I cant really see a difference. Been using this for a two months now and no visible results. Can make your face red and sensitive when starting, so would advise to start slow and build up tolerance to it. LovelySkin Customer
Verified Purchase