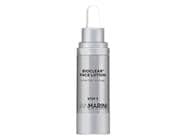 Reviews For
Jan Marini Bioclear Face Lotion
$78.00
Great to reduce milia
I find that if I use this once a day my skin is brighter and clearer. I think it works better for brightness in conjunction with Jan Marini's other products, yet even as I am not currently using Jan Marini's other products (I have in the past) my esthetician recommended it in conjunction with the products I'm currently using to reduce milia. Erica415
Verified Purchase
WHY DID I TAKE THIS LONG
to try this product?! Omg! I should be ashamed of myself for taking this long to try this product! I'm a skin care addict with combo skin, would get huge pimples and clogged pores! Well, this product has taken care of my issues! It definitely minimized my regimen too! This stuff keeps my acne at bay! I agree the container sucks (- 1 star). It's only been a month, and I'm out of this lotion. Time to reorder! ritzyrose
Verified Purchase
Lovely product
All I can say is the Jan Marini Bioclear face lotion is a "must have." I love it and would definitely repurchase. LovelySkin Customer
Verified Purchase
Really Good
This is also one of my favorite Jan Marini products. LovelySkin Customer
Verified Purchase
great
great product. sometimes too drying. LovelySkin Customer
Verified Purchase
Bioclear Face Lotion
I really like the Bioclear Face Lotion. My face feels smoother. The only problem is, sometimes it comes out too fast and some is wasted. LovelySkin Customer
Verified Purchase
love this product
I wouldn't really call this lotion since its more like a gel/serum. Makes my pores small...only bad things is the package. I waste tons of product because it always gets all over the top when you open it up. It also burns so typically can only use once a day. if you have large pore, try this.. it will help!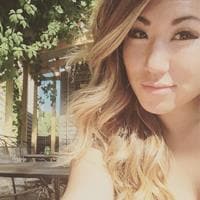 JulieYoonie
Verified Purchase
Effective
This has helped tighten my pores, however, be aware that you dont want to use more than once a day, unless you are used to strong exfoliation. It is effective but, because it is thick, can be hard to dispense. doggiegirl
Verified Purchase
Think this is working!!!
Always trying to eliminate cyclical breakouts - - Im in my late 40s and have minimal adult acne blemishes, usually related to hormone cycles or stress. I have tried lots and lots of different things over the years, including prescription antibiotics, which I hate to use. I am now using this once or twice daily, only on the areas I usually see blemishes (chin and nose), following up with a good moisturizer. Im not sure whether to attribute it to this product, but I didnt have any blemishes this past month!!!! Time will tell, but I think its working! LovelySkin Customer
Verified Purchase LovelySkin Customer
Verified Purchase
bioglycolic bioclear lotion 2% Salicylic Acid
I love how smoothly this goes on. Couple it with the Jan Marini Age Intervention Enlighten Plus and your skin is so smooth! LovelySkin Customer
Verified Purchase
good
I like it, but it runs out quickly. LovelySkin Customer
Verified Purchase
Helped my nontypical acne
I'm 21 years old and have been breaking out since the 6th grade. I've tried everything except for accutane and had no luck. I used this product with the bioclear cleanser and have had awesome results. I've had no more surface breakouts and my scarring has been reduced. I would definitely recommend this product and other Jan marini products. LovelySkin Customer
Verified Purchase
JM Bioglycolic Bioclear Lotion
This is an awesome product. I accidentally ordered this instead of the cream and didn't think I would like as much.....but I do! I get a lot of compliment on my skin from aesthecians. LovelySkin Customer
Verified Purchase
bioclear lotion review
This product is great for blemishes! The nice thing about this product is that once you use it, it pretty much helps to take care of your problem areas. I have found that I do not have to use it that much, unless I have a breakout. I like the fact that it also smooths into the skin very nicely and does not leave my skin oily, or looking like I have something extra on my face. LovelySkin Customer
Verified Purchase