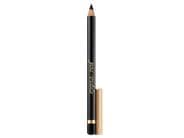 Reviews For
jane iredale Eye Pencil
$17.00
92 Results
Perfect eyebrow pencil
Love the Jane Iredale pencil in taupe. Perfect color for my eyebrows, stays put once applied and a great price through LovelySkin. jane iredale Eye Pencil
I bought the taupe pencil and I use it as a liner and brow pencil. It goes on very easily and has a great color and texture. Seems like the liner itself is quite soft and does not appear to last that long. Best eye pencil
If you are looking for a good eye pencil, you found it. This is exactly what I wanted to find. It leaves a perfect trace and it lasts for the whole day!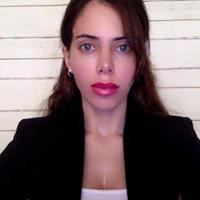 Alexandralop
Verified Purchase
Great eyeliner for sensitive eyes!
This is the only eyeliner I have found that does not irritate my eyes. The colors are beautiful. It applies smoothly and lasts all day. Highly recommend!!! LovelySkin Customer
Verified Purchase
Stays on
After using liquid and gel liners decided to try this pencil. It lasts all day and goes on pretty easy. Looking to try different colors. Tried the basic brown, it's noticeable and not super dark. LovelySkin Customer
Verified Purchase
Eyeliner
This is the best eyeliner that I have used. I have used it for many years. The black/brown is the perfect color for me even with a lot of gray hair. I have tried to find other brands but always come back to this one. DrMoira
Verified Purchase
Should have trusted the reviws
While it goes on smoothly, I bought a color that is way too light and doesn't show much. In addition, it disappears after a while, and that is what I had read about it and didn't pay attention to. LovelySkin Customer
Verified Purchase
jane iredale Eye pencil
Excellent! I have several eye pencils over the years. This one works, very easy to apply. Plan to buy more. LovelySkin Customer
Verified Purchase
Smooth long lasting and natural
Love this eyeliner. It applies smooth and wipes easily if you need a correction before it sets. Once it sets it is long lasting. The fact that Jane Iredale is a natural makeup line only makes it better. Hlfbreed
Verified Purchase
Jane iredale
This pencil is fast-paced because I have oily skin. LovelySkin Customer
Verified Purchase
Nice pencil, great color, but doesn't wear long
I'm a Jane Iredale fan, and I do like this pencil after I first apply it. The Taupe shade, especially, is very natural and it applies without much tugging. However, the color doesn't last long and has to be reapplied throughout the day. My eyes tend to be watery in the dry winter weather,so maybe this is my problem. But I've had better luck with BareMinerals pencil liners in terms of lasting wear. The Jane Iredale eye pencils are nice quality, of course, but this is definitely not a long-wearing, smear-proof liner. Cynders
Verified Purchase
Smooth and non-irritating
Finding a liner that goes in smooth, has intense color, stays on, and doesn't irritate is very difficult for me. But, this one does all that. Will continue using this! Very smooth application - nice!
I really like this pencil. It goes on smoothly and doesn't smear. Happy with this and use it daily. Great eyebrow pencil
I don't like this as an eyeliner but it works great as a brow pencil in taupe. Knisholm
Verified Purchase
Goes on smooth
I like the way this applies, stays put. Happy with purchase. fiveone5
Verified Purchase
eye pencil
I like this pencil. It goes on smoothly and is easy to apply. LovelySkin Customer
Verified Purchase
Jane Iredale eye pencil
Not a fan of this pencil. I was so hoping this would be great, but it just does not stay on, at least for me. I've always liked Jane Iredale products that I have tried, but this one was a disappointment! Eye pencil
Goes on easy, a simple pencil, rich color. LovelySkin Customer
Verified Purchase
jane iredale eye pencil
Perfect color for me. I was born blond and blue-eyed. Now I have some grey which I cover with dark blond/strawberry blond mix. I use the eye pencil for brows and eyeliner. Love! Lisbeth
Verified Purchase
Not a fan, at all
This pencil smears and smudges terribly, even after setting with spray or powder. I would not purchase again. CarolAnn
Verified Purchase
Great pencil
This is a great pencil. It goes on very easy. It stays on all day. The color is a great color. I am enjoying it very much and it is my go to pencil. LovelySkin Customer
Verified Purchase
The best pencil
I've used a lot of eyeliners and this one is by far the best. It glides on really easily and looks natural and not too harsh of a line. This is my favorite pencil by far. LovelySkin Customer
Verified Purchase
Great Pencil
I like how it glides on and doesn't tug on lid. Another Winner
This eye pencil is gentle, stays on all day, I wish I would have ordered a darker color because it's a little lighter than the picture but all around a great pencil 💗 Love this eye pencil
Black is sometimes too harsh against my light skin and blonde hair, so this color is WONDERFUL! I've received many compliments. It never irritates my skin, and washes off easily. This is my second time purchasing this eye pencil. LovelySkin Customer
Verified Purchase