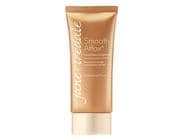 Reviews For
jane iredale Smooth Affair Facial Primer & Brightener
$50.00
Great Primer
I love this Primer!! It really works!! LovelySkin Customer
Verified Purchase
Light & lovely Primer
Goes on face smoothly and makeup glides on over it nicely. Not a lot needed. Adds a natural glow. Not tinted. A tint would be an added benefit for me. I bought it again
After trying many kinds of primers I have found that this one keeps my makeup last longer and keeps it better looking. I'm not searching anymore. LovelySkin Customer
Verified Purchase
Great primer!
I have used this primer for a long time. Gives me a smooth canvas to apply makeup! Love the oil control choice in Summer. LovelySkin Customer
Verified Purchase
Part of my daily makeup routine
I really like the creamy texture and the light fragrance. I've tried over the counter brands and don't like the "silicone" feel of them. Sometimes I'll mix it with my foundation for a little extra moisture if needed. I can't imagine applying my make up without it! LovelySkin Customer
Verified Purchase
Great!
I love using this before before my tinted moisturizer. It's great for everyday use and does not clog your pores like most primers. It also smells amazing.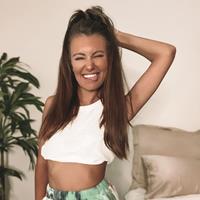 Jane Iredale Smooth Affair Facial Primer & Brightner
This is the best primer. It goes on smooth and gets your skin ready for foundation. Your skin will look airbrushed and flawless. Lorrilynn
Verified Purchase
Great Primer
I have been using smooth affair for several months. I love the product. It really makes my Jane Iredale powder look flawless. If I forget to use it as my last step before applying my powder my powder foundation fades by the end of the day. Highly recommend smooth affair. LovelySkin Customer
Verified Purchase
Love!
This is the first primer I've used that has not caused massive breakouts. I still get pretty shiny during the day but my makeup stays put! I highly recommend! ProductAddict40
Verified Purchase
Love this!
Creates a smooth foundation for application of make-up. Better than most other products I've tried. Recommend without reservation! LovelySkin Customer
Verified Purchase
Smooth Operation
Jane Iredale primer and brightener has faded dark spots on my jaw and makes the application of Bare Minerals coverage more flawless. The primer covers well and is light weight. Great Primer
Love this Primer! Really helps with not allowing my makeup to flake, through out the day. Good product.
This primer Is light weight and helps your foundation look smoother. Have tried others but like this one the best. Jane Iredale favisl primer
Not impressed with this profuct at all, its expensive and not doing the job. It does have a plesant smell and go on smooth. Wouldn't buy again. LovelySkin Customer
Verified Purchase
Can't be without this!
Having recently moved to Georgia from California, I wanted to lighten up my makeup for the humidity here. I started using Jane Iredale Dream tint and also the mineral makeup. I use a little bit of the primer & brightener on top of my sunscreen and then use either the Dream Tint or the mineral makeup. Either way I get a flawless finish that is very lightweight. LovelySkin Customer
Verified Purchase
Great primer
Very moisturizing. I am 45 years old and fight dry skin. LovelySkin Customer
Verified Purchase
Smooth Affair
I have relatively nice skin but it is mature, dry skin. I decided it was time to add a facial primer to my regimen. I am glad I did and that I chose Jane iredale Smooth Affair. I apply it over serum before moisturizing sunscreen. It softens fine lines and leaves my skin glowing. LovelySkin Customer
Verified Purchase
JI Primer
Perfect primer. Every time I try something different I always come back to this one. LovelySkin Customer
Verified Purchase
jane irdale primer and brightener
This product makes my skin soooo soft and after it, I apply my 30 SPF sunscreen / moisturiser, and I'm done! The product definitely makes the sunscreen slide on better. LovelySkin Customer
Verified Purchase
Good but not Great
I have been using this for a few weeks now. I like it but I wish it was more "blurring" in its smoothing effect. Otherwise, I would recommend it. It stays on and helps with make up staying on. Prime...for a pretty face!
Have been using the Facial Primer under my foundation for quite a while. I love what it does...makes foundation go on more smoothly and evenly. Best of all it gives a hint of luminosity...not an oily, overly shiny look, just a pretty little glow. PrettyPat
Verified Purchase
Pretty makeup aid
This is a wonderful primer. Use it after applying your skin care after your sunscreen. It makes your makeup go on smoothly. And gives it a beautiful finish. LovelySkin Customer
Verified Purchase
Truly Great Product
I love this facial primer and brightener. It goes on smoothly, sinks into skin, and then makeup blends flawlessly over it. It's brought my daily makeup routine to a whole new level. And it smells heavenly too! I highly recommend it. LovelySkin Customer
Verified Purchase
Moisturizing with a Great Smell
This is one of the most moisturizing primers I've tried. I bought this when I could no longer get my "go to" primer. I'm glad to have found it! Despite being a little pricey, you only need a small amount of product to get the job done. One bottle will last me several months. It not only serves its purpose as a primer, but it also smells wonderful. Its like having a spa moment before applying your make-up. LovelySkin Customer
Verified Purchase
Best Primer Ever
Love this product. I use it over my sunscreen and let it set for a couple of minutes. The primer allows your makeup to go on smoothly and evenly, and actually looks fresher longer. I have tried other primers but once I found this there is no comparison. Finish and set your makeup with her hydration spray and you are set for the entire day.