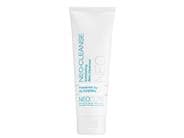 Reviews For
Neocutis Neo-Cleanse Exfoliating Skin Cleanser
$38.00
88 Results
Just ok
I love NeoCutis products and have used for years but have yet to find a good cleaner from them. LovelySkin Customer
Verified Purchase
Neocutis in my go to....
I have been using Neocutis for 8 years and it is my go to. I've tried other cleansers but this one is by far the best. I let is sit on my skin for a couple of minutes before I rinse with cold water. Feels fantastic. LovelySkin Customer
Verified Purchase
Good overall cleanser
Great exfoliating cleanser. Non-drying like some exfoliating cleanser and is suitable for everyday. LovelySkin Customer
Verified Purchase
Wonderful Exfoliant
The low-level glycolic is a nice complement to using a retinoid to turn the skin over faster and leave a nice glow. Remember sunscreen after! JenGeogeek
Verified Purchase
Attention Sensitive Skin Customers!
I have very sensitive skin, including contact allergies to fragrance. It is nearly impossible to find things that do not irritate my skin. I have just recently discovered Neocutis products, and I'm so thankful! This cleanser is my one and only these days - I love it! My go to cleanser
The best I've used so far Good cleanser
Makes my face feel smoother and very gentle on the skin. It's great product definitely recommend! Hard to beat this cleanser!
Even though my skin is normal-dry and can be easily irritated, I find this glycolic cleanser gentle enough to use nightly. It cleanses thoroughly without making my skin stripped. Plus the glycolic is at work doing gentle exfoliation. Teresa1955
Verified Purchase
Just ok
I use this as my second cleanse. I have dry, sensitive skin and it doesn't irritant, but would be too drying if I used it twice a day. I'm rotating it every other day to use it up, but I won't repurchase. I think this is more suitable for oily skin Cleans and cleans
I'm not one to spend money on a facial cleanser but my dermatologist recommended I try it. Well, its products like these that make it worth it. I wear little makeup so you can believe the shock I had when I first washed off my makeup then moved onto this wash. It just kept pulling dirt off my skin and I'm telling you I thought my skin was clean. I highly recommend this for any skin tone. Refreshingly deep clean experience
I interchange this with the gentle skin cleanser at least twice a week, especially after a day in which my skin has been exposed to dirt or drenched from exercise or from being outside hiking or enjoying the day. Bottom line—this makes my skin feel like it has gotten a truly intensive scrubbing without the damage to skin some exfoliators cause. Although, it IS an exfoliator, it does not feel rough or painful on facial skin. I use it on my arms, too, after exposure to city dirt or outdoor activity. Love it! LovelySkin Customer
Verified Purchase
Wonderful
This cleanser is the best! I have tried many different brands. This is perfect for my dry sensitive skin. Skinjoy
Verified Purchase
Exfoliate
Exfoliating cleanser makes my skin squeaky clean! Soft Effect
You can feel the softness right after you wash your face with this exfoliating cleanser. I like using it on my nose where I have a lot of blackheads. ChrisLove
Verified Purchase
Very Nice!
This does a great job polishing the skin without causing irritation. Great cleanser
Nothing beats the Neocutis line for combination skin. not my favorite cleanser
I love Neocutis products, but this one seems to fall short. It's not my favorite. It just feels like it doesn't clean as well as the others. LovelySkin Customer
Verified Purchase
Neocutis NeoCleanse exfoliating cleanser
It makes skin smoother and more vibrant with the benefits of anti-aging ingredients to make skin look younger. Highly recommend! LovelySkin Customer
Verified Purchase
Amazing Cleanser
I originally received this cleanser as a gift from my sister. It is now one of those products that have can't live without. LovelySkin Customer
Verified Purchase
Neocutis works!
I don't spend my time and money for professional treatments to just use daily products that don't maintain the professional procedure. I love using the exfoliating cleanser after working out to give a good clean after cleaning my body via the workout. Deep clean but not drying. My skin has never been better. Thank you, LovelySkin, for carrying this product. LovelySkin Customer
Verified Purchase
Neocutis
Love this cleanser, makes face feel great. Like it!
I like using this 1-2 times a week to really clean the skin, but I've found if I use it more then that, my skin becomes dry. I would highly recommend this product! LovelySkin Customer
Verified Purchase
Neocutis Exfoliating Skin Cleanser
Gentle but with still enough glycolic acid to slough off dead skin cells and keep face looking radiant. LovelySkin Customer
Verified Purchase
Will it do what it says?
At night I use TNS then Retinol 1.0. In the morning I use TNS, HA5, then Neocutis Bio-Cream. To wash twice a day with NeoCleanse Exfoliating before using the other skin care products, NeoCleanse Exfoliating does not smell or feel as well as Neocutis NeoCleanse Gentle Skin Cleanser. I keep wondering if the Exfoliating Skin Cleaner will work differently from the Gentle Skin Cleanser, which has been my favorite for a long time. LovelySkin Customer
Verified Purchase
LOVE this cleanser
I love this cleanser!! I have seen such an improvement in my skin! LovelySkin Customer
Verified Purchase