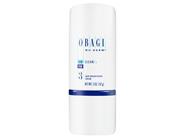 Reviews For
Obagi Nu-Derm Clear Fx (New Hydroquinone-Free Formula)
$103.50
It works!
I've used this for about a month & do see a difference in my skin. Dark spots are fading & skin tone is more even overall. I'll buy again! LovelySkin Customer
Verified Purchase
Disappointed
I had purchased this product in the past before the formula was changed and it worked really well at lightening my dark spots. This time it has not done anything. I have given it several months and it has not made any difference. Will not buy again. Annie209
Verified Purchase
Nu-derm clear fx
This is a great product brightens skin and works on making skin tone even and results are seen in a matter of days. LovelySkin Customer
Verified Purchase
Love the website and skin care line
I've been using obagi skin care for a while and I can't live without it. My face has so many wrinkle causing expressions and this skincare line helps To reduce wrinkles and keep skin youthful. I also appreciate the website that offers rewards and discounts. This skincare line is a little pricey but it's only because it works and it's worth it! Pleased with this product
I've been using this product for just a few weeks. By following the directions and consistently applying the product, it's working. I'm pleased with the purchase. LovelySkin Customer
Verified Purchase
Wonderful Product
I have used this daily for years now in my skin regimen, wonderful results!, LovelySkin Customer
Verified Purchase
Obagi Nu-Derm Clear (Hydoquinone-free formula
I love this new product. I fell off of my bicycle nine months ago and scraped off a half dollar piece of skin on my face. This safe formula has been healing the red spot and preventing it to turn brown. I use this morning and night along with 100 SPF sunscreen. 5 Stars! LovelySkin Customer
Verified Purchase
Satisfied
I have been using the Obagi products for approx 6 years and my skin looks amazing. LovelySkin Customer
Verified Purchase
Clear
I have used this product for years and will never stop using it. I am constantly getting compliments on my face!! I always say Obagi!! realburk
Verified Purchase
Obagi Nu-Derm Clear Fx (New Hydroquinone-Free Formula)
I have used this product for a couple of weeks morning and night. It is very slowly fading the spots on the backs of my hands. Was hoping it would work faster. LovelySkin Customer
Verified Purchase
Obagi Clear
Obagi Clear is an important step in my dailey skincare regime. Use it religiously and you will see clear, smooth skin in a matter of weeks! The texture of my skin has improved greatly because of this product. LovelySkin Customer
Verified Purchase
A Must For Lightening Age Spots!
This product is awesome for reducing age spots and discolored skin spots. I have used this for many years and will continue! A must have in my daily skin regimen! Obagi nu derm clear
I hadn't used Obagi for awhile and recently started using again. This product is very good, but still like the original better. Lauriehh
Verified Purchase
Missing Hydroquinone
I have been using Obagi for many years and love the products, however, this new Hydroquinone Free version of the Clear does nothing. I see dark spots that were very much faded from using the Clear with the Hydroquinone coming back. I don't think I will buy this product again. Very nice and gentle on the skin. A little goes a long way
Absorbs nicely, only need a little bit, it goes a long way, and is gently on the skin, non-greasy but moisturizing. Noticed an improvement in dark spots in first week. Skin is evening out nicely.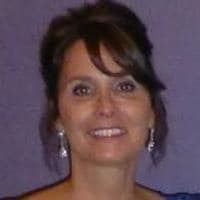 Linnyskinny
Verified Purchase
obi nu-derm clear fx
Obagi products are not foreign to me and this one does not disappoint. I was looking for a non-hydroquinone product to minimize dark spots. I have been using it for about 3 weeks and have noticed a difference already. The skin feels softer to boot ! ! ! Charley
Verified Purchase
Good
A good cream that works to whiten the skin obagi clear
I like obagi products. For awhile I did not use them. I started using it again and I need to order more. I love your products. The Best
I have been using Obagi for years and love the results. The Nu-Derm Clear FX is an important part of my regimen and the new formula is even better. Redfran
Verified Purchase
Obagi Nu-Derm Clear Fx (New Hydroquinone-Free Formula)
I prefer Clear Fx with Hydroquinone. The Clear Fx without Hydroquinone works good also. I would like to decide which one I want to purchase. mswodie
Verified Purchase
LOVE THIS PRODUCT - USED IT FOR YEARS
I love Obagi New-Derm #3 and have used it for years to keep dark spots away. Initially I used it to eliminate the dark spots I had and now I use the New Derm line daily, including numbers: 1, 2, 4, 5, and 6. elisabeth274
Verified Purchase
Still waiting
I'm still waiting for results almost a month in and this stuff takes time.It seems to be slowly possibly breaking up some patches I can see the clouds breaking up. It's stray ring and you should just use a pea size or it can over dry. I do trust this product because I've used everything else by Obagi.I feel it's working so I want it to do its thing and I like how legit these products are so so far so good! Jennamichelle
Verified Purchase
Try it and you'll see!
This is the second Obagi New Derm Clear Fx I am buying and I am amazed from the change in my skin. I use it in my morning routine for couple of months now, and I have seen my acne scars fading away. My pores are minimized and I feel my face as clean and pure as a cotton flour. Thank you Obagi and LovelySkin for the excellent service. Perfect shipment of the product and fast customer care communication. LovelySkin Customer
Verified Purchase
Great product!
It's nice to find a product that does what it says it's going to do! I've had black elbows my entire life and try so many different things and this works like a charm! Very happy. LovelySkin Customer
Verified Purchase
Nice consistency
I've been using this system for 8 months now. Skin is very clear and soft. My pores look smaller. The clear lasts a long time,you only need to use a tiny bit. LovelySkin Customer
Verified Purchase