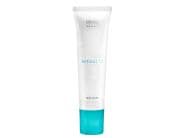 Reviews For
Obagi360 Retinol 1.0 Cream
373 Results
Works nicely
I was using a different retinol cream that irritated my skin and caused obvious peeling... This is gentler but still exfoliates without the irritation. I also like the dispenser better. Gwennie
Verified Purchase
Retinol treatment
I was a little apprehensive about ordering this retinol treatment. I have ordered products before that were supposed to be a retinol base but they did nothing. This product is the real thing!! I just ordered a second tube of it because I love what it does. Thank you. maryyes
Verified Purchase
Wrinkles have been stable for years.
I have used Obagi Retinal cream for over 10 years, starting at 0.05%, advancing to the 1.0%. During that time I have not noticed my forehead wrinkles increasing. Using every evening it makes my entire face look about 10 years younger. I will continue to use for a very long time. Excellent product
My skin is so smooth. Post pregnancy I was looking to help reduce fine lines and tighten my skin I use this along with PCA Hyaluronic acid for my night regime. LovelySkin Customer
Verified Purchase
Best Retinol product
Smooth texture, no fragrance. For sensitive skin, no irritation. Very effective- noticeable results within 2weeks of use. Excellent product overall. LovelySkin Customer
Verified Purchase
Retinol Cream
This retinol cream is very effective. I wouldn't be without it. Favorite Product
Amazing product! Not over drying. LovelySkin Customer
Verified Purchase
Great Product
This product I can use every night, unlike Retin-A. Improved the texture of my skin. Love Obagi 360 Retinol 1.0 Cream.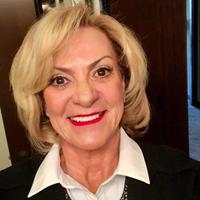 I'm starting slow
Good product. I used 0.5 first. Currently I'm using 1.0 only 3-4 times a week. I don't have any irritation so far. Obagi retinol
Amazing product, my skin improved a lot within 2 months. My dark spot (acne scars) are fading a lot!!! LovelySkin Customer
Verified Purchase
Great retinol
Been using Obagi for years. This is a high quality brand with reliable results. Worth it. Ladycady
Verified Purchase
Happy with this product
I called LovelySkin to recommend a new Retinol Cream. So far I like the Obagi product that I was recommended. Gentle
I like this cream as it is not harsh enough to cause peeling, but I know it's working because my skin does sting after a few days of use. I have used other Retinol products so my skin is not sensitive. Nice retinol.
Very good consistency and a little goes long way. I definitely suggest to start with .25 or .5 dosage. I am using different retinols and rx tretinoin is always too strong for me so this is nice option-but it does make my skin dry and flakey-not as bad but still. I use a lot of enzyme exfoliators, mask and creams to fight the dryness. Overall strong product, but it works! Marlena
Verified Purchase
Skin care
Awesome product LovelySkin Customer
Verified Purchase
Obagi 360 retinol 1.0
This is a great retinol for nightly use. No irritation and seems to be working without excessive dryness. LovelySkin Customer
Verified Purchase
Really good!
I really love this product! LovelySkin Customer
Verified Purchase
Obagi
Great product. Helps with fine lines. Not harsh to skin. LovelySkin Customer
Verified Purchase
Amazing product
Totally in love with Obagi collection. So far best products I have ever tried for my skin.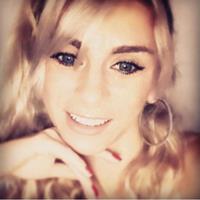 No results
I finished using the product in conjunction with the Obagi 360 complete treatment and haven't noticed improvement. I though the tube was a press down package, like others look alike products, such as toothpastes, but it ended up being a pump dispenser. I was able to identify that after I broke the recipient. LovelySkin Customer
Verified Purchase
Obagi360 Retinol 1.0 Cream
I have been using Obagi Tretinoin Cream for 5 years. This is a prescription from my dermatologist. After using for this long I was dealing with frequent flakiness and peeling from this product. I decided to try a different product from Obagi to deal with aging skin. I am pleased that peeling is no longer an issue and I am still addressing aging skin - wrinkles and fine lines. This product is moisturizing and absorbs quickly after application. I would recommend based on the results I have experienced. LovelySkin Customer
Verified Purchase
Give 5 stars
I love it. Thanks. LovelySkin Customer
Verified Purchase
It Works!
I've been using this Obagi Retinol 1.0 Cream for years, in conjunction with Obagi Blend #5, and the other Obagi Products. I've been very pleased with the results. LovelySkin Customer
Verified Purchase
Too early to tell
I started using the .5 retinol cream every night and found that I did not get any drying or peeling so after I used it up I started using the 1.0 and after a week of using it every night I found that I was getting a little peeling on my checks so I now only use it every other day which has helped. I always moisturize after putting it on. I don't see any difference in my face but hopefully it is doing something! Obagi
The product is good, but a bit drying. I have very sensitive skin so I use it once a week or every two weeks. If I look 10 years younger, it will be worth it - LOL!