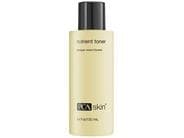 Reviews For
PCA SKIN Nutrient Toner
$40.00
Great!
I used to use a pumpkin enzyme exfoliant from this spa I used to go to and this has been a great alternative since I moved out of the area I lived in. I absolutely love this stuff as it helps with my milia disappearing. LovelySkin Customer
Verified Purchase
Okay!
Nice toner, a bit pricey for the amount you get, did not really notice any serious change in my skin. Will most likely not repurchase. LovelySkin Customer
Verified Purchase
PCA toner
All I can say this is a very good toner I ordered it for the third time! Love it. Nice but not a home run for me.
If you are looking for a toner to remove any after-cleansing residue, this is not it. This is a nice toner that seems to make my skin feel soft and probably does provide some nutrient benefits. However, it leaves a slight filminess so I don't feel like my products are getting as deep as I'd like. It is nice but for me it is not a necessity. LovelySkin Customer
Verified Purchase
It's great!
The scent of this toner is really nice. My skin feels more hydrated after using this after cleansing. I put it on a cotton round to apply and it works wonderfully. I definitely prefer this toner over others. LovelySkin Customer
Verified Purchase
Just okay
It's not like wow product. It is okay. LovelySkin Customer
Verified Purchase
LOVE this toner
The aroma of the pumpkin enzymes is amazing. The first time I experienced this toner was during a PCA Skin facial (worth it). My skin feels lightly tingly (enzymes doing their thing) and smells amazing. This has also helped my complexion--fewer blackheads, fewer breakouts, and a smooth foundation for the rest of my skin care routine. I've used this with a cotton pad as well as just lightly patting directly on my skin and both work well for me. Sometimes I feel like toners don't do much, but this one is active and worth it. I do wish it had a different cap as it pours out quickly.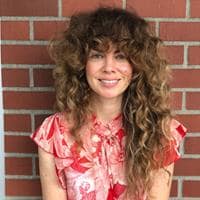 ShannonL
Verified Purchase
Delicious-smelling toner that really works
If you like the smell of pumpkin and the feel of an exfoliated face, this is the toner for you! It balances your skin and sets the stage for the rest of your products. I use a gentle cleanser and this toner after. Try it, especially nice for the fall! LovelySkin Customer
Verified Purchase
Refeshing Toner
This toner is surprisingly good. I was not sure what to expect from the descriptions I read, but I had to buy it to add to my new PCA Skin regime. The scent smells like a day at a fall festival; a little warm wine being served at a stand amid a pumpkin patch. It smells yummy! The toner brings the skin into balance, removes last traces of residue caught in the hairline or those little areas sometimes forgotten and gives a fresh glow. Saturate a cotton round with this toner, swipe across the face, and follow up with serum and other goodies. Be prepared to call this one your favorite toner. LovelySkin Customer
Verified Purchase
Great but pricey
I love this toner. It almost smells sweet like licorice, feels lightweight, and leaves my skin feeling extra clean without drying it out. 4 stars because it is a little pricey for a toner. I started using it 2 weeks ago (twice a day everyday) and I've already used a third of the bottle. Can't get enough of this!
My skin feels (and smells!) so good after using this. Will never use another toner again. Am set for life with this one! LovelySkin Customer
Verified Purchase
toner
This product smells wonderful. It was recommended to use 3 times a week. I think it helps with age spots. PCA SKIN Nutrient Toner
This toner definitely get your skin ready for the next step. My serum absorbs nicely after this toner. I wish the bottle was bigger ! I'll definitely buy this again. Excellent product
Hydrating, comforting. Will repurchase! Best ever and smells amazing
Does everything it says it'll do. Smell is amazing, I use it morning and night after I wash and cleanse my face. I noticed it'll give your face a glow as if you got a tan - I think it's from the pumpkin that's in the product but whatever it is my face is GLOWINGGGG I have sensitive skin, doesn't cause me to breakout Used this product for years - love PCA Refreshing!
I really enjoyed this toner and felt like it did what it claimed. Although I am more interested in how a product functions than how it smells, the scent was quite nice and gave me a clean and fresh feeling! Great Toner
I use the toner every night after cleansing my face. It definitely makes my skin tingle and my face feels cleaner. My skin is definitely smoother. My face looks better in the winter season. Great!
PCA SKIN Nutrient Toner smells great! I have found this to be gentle, leaving glowing skin! LovelySkin Customer
Verified Purchase
Love this product
I used this along time ago. Recently I need something to provide a bit of exfoliation from Retin-A this does the trick. I wont use it everyday at least 4 times a week. Love it and smells amazing LovelySkin Customer
Verified Purchase
Love it!
Refreshing smell and leaves your skin feeling clean. LovelySkin Customer
Verified Purchase
Great toner
I'm black and love this product for my skin. It takes all the dirt off and leaves my skin feeling fresh. Precious7
Verified Purchase
Best Toner
This is my favorite toner. I have tried other toners, but this is still my favorite. I love the scent. The other toners I have tried seem to irritate my skin. This toner doesn't at all. It also seems to help reduce blackheads. LovelySkin Customer
Verified Purchase
Exfoliating, lovely smell, undesired cap design
I bought this toner for moderate exfoliating purpose. I love the smell a lot. But the cap design makes the whole thing tend to leak when I travel. PCA Toner
I used this product and am buying again. Amazing
This PCA toner is really amazing! I use I each time after I cleanse my face. I look refreshed and my skin looks awesome!! I will definitely keep purchasing this product! LovelySkin Customer
Verified Purchase