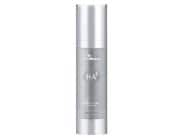 Reviews For
SkinMedica HA5 Rejuvenating Hydrator
Superior product
I use HA5 on my face twice a day. After cleansing I apply TNS first, followed by HA5. This product adds hydration and creates a supple softness to my face. I love how it feels on my skin. I would recommend without hesitation. LovelySkin Customer
Verified Purchase
Aha Moment!
SkinMedica HA5 is probably the most important product I use to keep my skin hydrated and looking young. I am 72 but there is no one (including skincare professionals) that believe I am that old. They think I am at least 10-12 years younger and frequently have been told by dermatologists that I have beautiful skin. Pyewackett1122
Verified Purchase
Excellent Product!
It definitely hydrates. I'm 53 and my skin had become dry and dull.. From the first use, my skin looked smoother, less wrinkled and felt softer! LovelySkin Customer
Verified Purchase
Love this product!
This product really helps to keep my skin feeling moisturized. I highly recommend! LovelySkin Customer
Verified Purchase
Rejuvenating Hydrator
I bought this product after using a sample and I am not disappointed. I have very dry skin and after I apply this product in the evening, the next morning my skin feels very soft and hydrated. LovelySkin Customer
Verified Purchase
Moisturizes without greasy feeling
I use this every morning after my shower and it works great. I am 39 and as I have gotten older my skin has gotten drier. About five years ago, after having my skin under control for years, my forehead suddenly began to break out with deep inflamed pores. I figured my oily skin from my youth that started up again, so I avoided putting on any moisturizers in order to clear up the breakout. I went to a skin professional and she explained that my skin issue was that it was too dry, and that was what caused my skin to be very angry. So now I use the moisturizer, especially in the winter when the air is dry from the heater, and I haven't broken out since. LovelySkin Customer
Verified Purchase
HA5
Love how it feels on my skin Shopgal247
Verified Purchase
Love love
Been using this products for years and it is so hydrating... it can pill if you layer too quickly. So wait between products. Nobryan
Verified Purchase
Noticeable difference in my skin
I have used TNS Recovery Complex for about three months now and have really noticed a difference in the texture of my skin. I wear less foundation/powder and I'm certain this is the reason why! lajohnson
Verified Purchase
Glad I Got It
Nothing compares to SkinMedica moisturizers. This one is excellent. Will be a part of my routine now. CObarbie
Verified Purchase
A major component to my daily routine
Recommended by my aesthetician; feels smooth going on and makes my skin feel silky and hydrated. I use some drying products like retina a so need the extra moisturizing. LovelySkin Customer
Verified Purchase
Love This Product
I use this product both morning and night before I moisturize. I love how smooth it makes my face feel - definitely a staple in my skincare routine. LovelySkin Customer
Verified Purchase
This is a necessary expense!
I have tried other hyaluronic products but, for me, nothing compares to the SkinMedica HA5 Rejuvenating Hydrator. My skin is baby soft with no irritation or breakouts. I also love that it is unscented. LovelySkin Customer
Verified Purchase
Soft and hydrated skin!
I've been dealing with more dry skin as we are transitioning to fall and winter months, so I decided to give this a try. I'm so glad that I did! It's made my skin super soft like never before. I also use it after my retinol treatment and it works wonders. I've even seen a decrease in acne and inflammation too. My skin is just really happy from this. MadsPeterson
Verified Purchase
So far I love it!!!
I've used this for almost a month, twice a day, and my skin looks so much more hydrated! I highly recommend it! StephSkaggs
Verified Purchase
Definitely a repurchase!
I've use many hydrating serums on the market and have recently discovered that this is the best. I'm 44 years old and have repurchased this twice. I've seen results with filling in my fine lines and deeper wrinkles. This will definitely plump up your skin! My favorite evening hydration
SkinMedica HA5 Rejuvenating Hydrator is my favorite evening moisturizer. I don't like heavy creams/moisturizers on my face at night but HA5 is initially like velvet on my skin then absorbed completely. I start with SkinMedica Advanced TNS serum follow with retinol and finish 30 minutes later with HA5. Great hydration without that greasy sticky face feeling on my pillow. HA5 Renew revive rave
Using for two plus years wouldn't think of changing my go to moisturizer day & night Little bit goes long way Shh no one knows I am in my 60s! JDslady
Verified Purchase
Amazing Hydrater!
I love all SkinMedixa products, but this is the icing on the cake! I complete my skincare routine every morning and every night with a topcoat of HA5! At the age of 54 I especially fight wrinkles under my eyes. This area is so delicate and there is little you can do other than use the best products available. HA5 hydrates the area and helps reduce the formation of wrinkles like nothing else! My skin seems to spring back into it's plump told self. I also like to apply a dab of HA5 on my dry lips several times throughout the day. For me, this product is a must have! Auntjenny
Verified Purchase
Love this Hydrator!
This hydrator is amazing and long-lasting. I use it directly on my skin, followed by intense moisturizer because I like a lot of moisture. I feel it holds moisture inside the first layer of my skin. I also often will use it over an intense serum and followed by moisturizer. I use it both morning and nighttime. It feels smooth and my skin feels saturated. SarahParker
Verified Purchase
Love it!
Love it! I use it every day and night! LovelySkin Customer
Verified Purchase
Great product
This product is the best!!. Allows my makeup to glide on smoothly and keeps my skin hydrated especially during the winter I'm sold!
This product adds moisture, which is a must. But, it's not messy. It absorbs well leaving my skin dewy. My skin stays vibrant all day. Love it! JulieM57
Verified Purchase
The best HA hydrator
My skin appears more fresh, soft, and moisturized. It doesn't cause pilling when used with other products. LovelySkin Customer
Verified Purchase
MUST HAVE!
I am absolutely addicted to this product! My very first LovelySkin order, I qualified for a free gift and chose a sample of this. That being said, I absolutely love getting samples, however I never end up actually buying the products I've been given a sample for. This was a completely different story. I immediately went to purchase after using it one time! I have very dry skin and this has been a saving grace now that I've started to incorporate a retinoid into my skin routine. I love how soft and supple my face feels. A little bit goes a long way. I do the auto subscription with this product and get it delivered every three-ish months. The discount and buying on lovely skin is much cheaper than purchasing from another site. Absolutely love LovelySkin, their products, the fast shipping, and of course their customer service! LovelySkin Customer
Verified Purchase