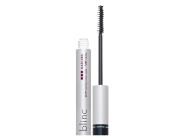 Reviews For
blinc Mascara
$26.00
16 Results
Not a mascara
Over the years, my eyes have become very sensitive to makeup and I wear contact lenses so I was in search of something that didn't flake and didn't irritate my eyes. I read just about all of the reviews for this product and decided to give it a try. The positives: this product does not flake, does not irritate my eyes at all, and it comes off very easily with water and my face cleanser (Neutrogena Ultra Gentle Foaming face cleanser; nothing special). The negatives: I wouldn't classify this as mascara. It is more of a tint. If you're looking for something to volumize and lengthen, this will not do that. The product is very thin and like others, I make a mess every time I put it on. Thankfully, it is easy to clean up but an added step no less. Finally, the price is steep, and I can't, personally, justify spending that much on mascara throughout the year. Great Mascara, Poor Packaging
This is a great product, it stays where you put it, it does not smear or smudge unless under extraordinary conditions. Every once in awhile they change packaging, and it seeps out and leaks everywhere, which is unacceptable. It was happening for awhile a year or 2 ago, and when I spoke with someone at the company she just said it was my fault. I had used this mascara for years with you problem, so i don't think all of a sudden i started closing it wrong. They just changed the packaging again, visibly, and it is happening again. Just know they don't stand behind the product when there is a problem. LovelySkin Customer
Verified Purchase
Not bad!
No clumping, no flaking, no smearing,and easy to clean. Just a bit overpriced. LovelySkin Customer
Verified Purchase
Strange
It definitely is different. It creates these tubes around your lashes. I really didn't notice any difference in length or thickness compared to other mascaras. It was nice that my lashes didn't clump. I don't think I I'll be buying it again. LovelySkin Customer
Verified Purchase
Blinc
This mascara is very thin. It takes a while to dry and it always get up under my brows, and I have to clean it up. I doesn't clump, which is good. Once it dries, I love it. It's just getting it on without a mess that is a pain. LovelySkin Customer
Verified Purchase
Not what I expected
It's okay, not what I expected based on the reviews. I will use on my lower lashes. Otherwise, it's not really back and provides no volume for me. LovelySkin Customer
Verified Purchase
Not great, considering the price
This mascara is OK, but I have used other waterproof mascaras that are half the price and look just as good. LovelySkin Customer
Verified Purchase
blinc mascara
It's ok. It is great in coming off--like tubes. Very easy. Does not run. As far as giving length - it is just ok. Good mascara for every day. LovelySkin Customer
Verified Purchase
good
i wish this added more volume...it is great for sensitive eyes, but tricky to apply. the formula is very wet and goes on thin. let each layer dry before adding another for more volume. this stays put and doesnt irritate my eyes, which makes it worth buying again. LovelySkin Customer
Verified Purchase
No different than drug store mascara
Ive tried every mascara out there- from the expensive ones at Department stores to inexpensive ones at Drug stores. A friend recommended Blinc and while it was nice, I really didnt see a difference. Since its important to change out your mascara often, im going to stick to the less expensive ones for now. Not sure
This is my first purchase for a "tube" mascara. Based on other reviews, I thought I would give it a try. Plus, I was happy to see all the available colors. It did provide a different look (nice), but I felt that it did not remove as easily as I thought it would...took some effort using just soap and water. Since my lashes are getting thin lately, I am leery of tugging and scrubbing. Im not done with this brand yet...I do like the look...but, maybe, I just need a different face soap. I will try again, but since I dont use the blue color every day, I will update my review later. LovelySkin Customer
Verified Purchase
No smudges or flakes!
I liked that this mascara did not smudge or flake at all. I applied two coats and didn't see very much length or volume added though, so definitely not a high impact type of mascara. Removing the tubes from your eyelashes is definitely an interesting process but easy once you get used to it - feels a bit like you are pulling off your lashes though! LovelySkin Customer
Verified Purchase
Interesting product
Have only been using Blinc for a very short while and am still "working with it." Goes on smoothly. Gives a nice, natural look. Doesn't smudge. If applied slowly, doesn't clump. Haven't quite perfected the thick lash look, so may try the Blinc primer with the mascera. Product easy to take off. No need for a special eye makeup remover. Just use a gentle soap with plenty of water and a little pressure. The sample encouraged me to buy a full tube. Is definitely worth a try. So I did! LovelySkin Customer
Verified Purchase
It's good
I tried this and it's good if you like long defined lashes .I prefer thick lashes Not Sold Yet
I have tried it a few times. It is a strange feeling to see the tubs come off and not feel like your eyelashes are falling out! It looks fine but does not seem to thicken the lashes. I will try it a few more times. At this point I would not purchase it again. Effective lengthening
Works well but I had some trouble with it flaking off. LovelySkin Customer
Verified Purchase