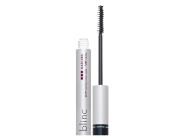 Reviews For
blinc Mascara
$26.00
188 Results
blinc
Love the product. Great price and great customer service. LovelySkin Customer
Verified Purchase
Great product!
I love Blinc tube mascara! It goes on great and easy to remove! LovelySkin Customer
Verified Purchase
Not a mascara
Over the years, my eyes have become very sensitive to makeup and I wear contact lenses so I was in search of something that didn't flake and didn't irritate my eyes. I read just about all of the reviews for this product and decided to give it a try. The positives: this product does not flake, does not irritate my eyes at all, and it comes off very easily with water and my face cleanser (Neutrogena Ultra Gentle Foaming face cleanser; nothing special). The negatives: I wouldn't classify this as mascara. It is more of a tint. If you're looking for something to volumize and lengthen, this will not do that. The product is very thin and like others, I make a mess every time I put it on. Thankfully, it is easy to clean up but an added step no less. Finally, the price is steep, and I can't, personally, justify spending that much on mascara throughout the year. Great Mascara, Poor Packaging
This is a great product, it stays where you put it, it does not smear or smudge unless under extraordinary conditions. Every once in awhile they change packaging, and it seeps out and leaks everywhere, which is unacceptable. It was happening for awhile a year or 2 ago, and when I spoke with someone at the company she just said it was my fault. I had used this mascara for years with you problem, so i don't think all of a sudden i started closing it wrong. They just changed the packaging again, visibly, and it is happening again. Just know they don't stand behind the product when there is a problem. LovelySkin Customer
Verified Purchase
Incredibly disappointed!
I read the reviews for this, so I was excited about it. The color is nice, but that is about the only thing I like. I'm 50 something with short and thinning lashes, and the brush is too big to give me any length or volume and after applying two coats it still looks like I'm not wearing mascara. It also crumbles after applying and I have to use a q tip to get the flecks off my face. LovelySkin Customer
Verified Purchase
Cry proof and easy to remove
Blinc seems strange at first, with tubes on your lashes, but it is waterproof, cry proof and doesn't leave smoky smudges under your eyes at the end of the day, and yes, it comes off with warm water and gentle pressure just like it advertises! It does take about 45 seconds to "dry" after application. LovelySkin Customer
Verified Purchase
Love BLINC
I have been a long time user of blinc mascara. Absolutely thrilled that lovelyskin carries this product. Doesn't flake, no bleeding, just gives a nice coat of color (my favorite is the blue). Recommend!! Drsbeth
Verified Purchase
Best Ever
This Mascara never comes off unless you want it to. I have used this brand for many years and happy LovelySkin carries it. LovelySkin Customer
Verified Purchase
Great product!
I have used Blinc mascara for years and really love it because it does not run in humidity. It goes on easily and it doesn't come off until you want it to. I really like that it washes off easily.! It comes off in tubes when you wash your face with warm water, so don't be alarmed. It is very gentle on the eyes. This is the first I have ordered it through LovelySkin, but I will definitely order it again through them. I used a coupon and got a great price and delivery was very prompt. I have ordered other products through LovelySkin and have always been pleased with their price and service. Shopper1
Verified Purchase
Blinc
Due to the thinning of my eyelashes, I found this very hard to apply. I read the instructions carefully but ended up with uneven and clumping on my lashes. Getting it off with warm water was time consuming and irritating to my eyes. LovelySkin Customer
Verified Purchase
Not bad
This was a purchase for my wedding mascara in case I got teary:) It's not bad and it goes on nicely. The tube-like bits that form are a little odd, but it doesn't smudge which I liked.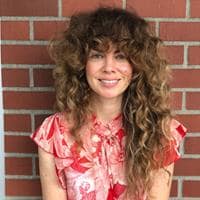 ShannonL
Verified Purchase
Not bad!
No clumping, no flaking, no smearing,and easy to clean. Just a bit overpriced. LovelySkin Customer
Verified Purchase
Not as expected
This mascara did not enhance my eyelashes whatsoever. I ended up throwing it away. ALL of the other the products I have purchased from LovelySkin have been 5 star. LovelySkin Customer
Verified Purchase
Strange
It definitely is different. It creates these tubes around your lashes. I really didn't notice any difference in length or thickness compared to other mascaras. It was nice that my lashes didn't clump. I don't think I I'll be buying it again. LovelySkin Customer
Verified Purchase
Blinc
This mascara is very thin. It takes a while to dry and it always get up under my brows, and I have to clean it up. I doesn't clump, which is good. Once it dries, I love it. It's just getting it on without a mess that is a pain. LovelySkin Customer
Verified Purchase
Not the mascara for me
I bought this mascara because I have very sensitive eyes, and I wanted to see how it worked with my sensitive eye issues. While it gave me no eye issues, no burning, itching or redness, I was not crazy about the results of the mascara. The brush is very thin, and the mascara lengthens (slightly) but does not thicken lashes at all. I hardly have any lashes, so this product did not give me any fullness, and the lengthening was minimal. Also, it was difficult to take off with eye makeup remover, and many of my lashes came out when removing the mascara. I tried it two times before discarding the tube. It may work great for others, but it was not the mascara for me. LovelySkin Customer
Verified Purchase
Great for sensitive eyes
I have been using blinc mascara for years, and I love it. I have Sjögren's syndrome, and my eyes are dry and sensitive. I have tried other mascaras but find myself always going back to blinc. LovelySkin Customer
Verified Purchase
Excellent
One of my very favorite mascaras. Very easy to apply! LovelySkin Customer
Verified Purchase
Best Mascara Ever
Blinc mascara coats the eyelashes, making them look thicker and longer. There is no smudging or running for raccoon eyes. In addition, this mascara is super easy to wash off. I tried Blinc because LovelySkin had indicated it as a staff favorite...now my hands down favorite mascara. LovelySkin Customer
Verified Purchase
I'm hooked
This is the mascara that you tell all of your friends about. I love how it looks while it's on, and I love how easy it comes off. I never have to worry about wear smears anymore, it just works. I feel like all mascara should be like this. LovelySkin Customer
Verified Purchase
No raccoon eyes!
Great mascara, does not run or smudge. The blue is great for brown eyes. LovelySkin Customer
Verified Purchase
No skin transfer
Love this mascara, especially for my bottom lashes because it doesn't transfer onto my skin! LovelySkin Customer
Verified Purchase
From the Top to the Bottom
Blinc was difficult to get onto the eyelashes without adding its mascara onto the eye's skin. It was also difficult to get blinc off the eyelashes without losing eyelashes. I loved the color, but not how it worked for a little over a week. LovelySkin Customer
Verified Purchase
Blinc mascara has no comparison
I'm always looking for the best. I used Blinc mascara for about a year, liked it a lot and also tried other more expensive brands. Now, I love Blinc! It never lets me down: no smearing even in rainy conditions. LovelySkin Customer
Verified Purchase
Best mascara for me!
Since trying Blinc mascara years ago, I have tried others from time to time and have never been as satisfied as I have been with Blinc. I always end up returning the other mascaras to their retail store and going back to Blinc! I have oily skin and unless a mascara is waterproof, they all smudged under my eyes, except for this one. It has proven itself to me and I plan to stick with it! LovelySkin Customer
Verified Purchase