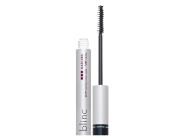 Reviews For
blinc Mascara
$26.00
31 Results
Cry proof and easy to remove
Blinc seems strange at first, with tubes on your lashes, but it is waterproof, cry proof and doesn't leave smoky smudges under your eyes at the end of the day, and yes, it comes off with warm water and gentle pressure just like it advertises! It does take about 45 seconds to "dry" after application. LovelySkin Customer
Verified Purchase
Not bad
This was a purchase for my wedding mascara in case I got teary:) It's not bad and it goes on nicely. The tube-like bits that form are a little odd, but it doesn't smudge which I liked.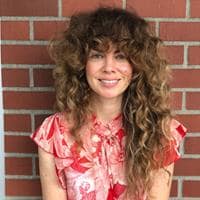 ShannonL
Verified Purchase
Brilliant color!
I really love this color. I do not like the brush at all, though, and I wish someone would make a black/brown mascara for us blondes! Secondly, my lashes are so long that, when curled, typical mascara pulls them straight. I hate that. The waterproof mascaras do not do that, and I wonder why so difficult to manufacture! LovelySkin Customer
Verified Purchase
pretty but lacking wow factor
I bought this mascara thinking it would really make my lashes stand out, but I was a little disappointed. It goes on well and washes off easily which is great, and it does add a little length but the reason for 4 stars. Instead of 5 is that I felt like the brush clumped some of my lashes together instead of spreading them all out. LovelySkin Customer
Verified Purchase
The best mascara ever!
I love this mascara. I used to wear waterproof mascara, and it would still smudge and smear especially in the summer months. This mascara doesn't smudge or smear, and I no longer have to use oil based make up remover, which is fantastic. Love this mascara! LovelySkin Customer
Verified Purchase
Great, no-run mascara
This is my go-to mascara everyday for the summer. When it's hot and humid out, I don't worry at all about flaking or smudging. This mascara does not budge! I had given up on wearing mascara on my lower lashes for the past few years because by the end of the day I would have raccoon eyes, that never happens with this mascara. Removal is pretty easy, but I have used other tubing mascaras that are a bit easier to take off. For evening wear, I like something a bit more dramatic, but this is a great mascara for the daytime. LovelySkin Customer
Verified Purchase
Almost perfect
This is the only mascara I've worn for about 15 years. It is the only waterproof mascara that really is, unless you spend about an hour in a pool or hot tub. Even when it comes off, it is in little "tubes" that can be easily brushed off instead of dark smears across your face. My only issue is that sometimes, the valve ring that clears the brush as you use it gets stuck on the wrong side and then it is unusable. Luckily, this doesn't happen very often, but in all these years, I have had to throw a few out prematurely. LovelySkin Customer
Verified Purchase
Pretty Good!
I tried the fancier more expensive version before, which I think I like more because it gives you fuller lashes, but I really love the mascara! It comes off super easy when you want it too, but otherwise doesn't run or leave clumps on your lashes, etc. Definitely something I recommend to others! LovelySkin Customer
Verified Purchase
Nice product
I like this mascara. It does tend to come off if your eyes get watery and you try to wipe with a tissue. It takes getting used to applying it and having it on. LovelySkin Customer
Verified Purchase
Decent mascara
Mascara has a tendency to flake off. However, I have extremely sensitive eyes to most mascara and I was able to wear this one for about 8 hours without any issues. That was very exciting! LovelySkin Customer
Verified Purchase
Natural
if you are looking for longer natural lashes this is for you. You can put on several coats without clumping or any flaking. The first time I washed it off I thought my lashes were falling out, but the mascara was coming off in large clumps, easy to remove. I was looking for a thickening mascara but this one definitely lengthens. LovelySkin Customer
Verified Purchase
Blinc
I have read so many great things about Blinc mascara. I was a little disappointed that it didn't thicken the lashes, and it made my eyelashes look a little sparse. But it doesn't come off until you take it off. LovelySkin Customer
Verified Purchase
fun to remove!
Like the natural ingredients and love how easy it is to come off with just water! Will buy again. haleylh17
Verified Purchase
The only mascara my oily eyes will accept!
I've tried every kind of mascara - waterproof, organic, regular, high end, low end…this is the only mascara that doesn't have me looking like a raccoon by the afternoon. And I love that you don't have to use any chemical to remove it - water does it. I think the formula used to be stronger as I've recently noticed it flakes more quickly than it used to, meaning you have to replace it more often. But still worth it. The thing I dislike most about it is the packaging is extremely wasteful. I wish they would stop putting this in a metal tube - it serves no purpose. LovelySkin Customer
Verified Purchase
Good
Stays on nice and makes lashes defined and lengthened. LovelySkin Customer
Verified Purchase
Blinc
Love this mascara. It doesnt run or smudge but it takes a minute or two to dry. Once it dries youre good to go. Easy to remove. I use my facial cleanser at night to remove it. I recommend this mascara. awesome
Ive been using blinc mascara for several years and love it. I originally used it solo and liked the way it went on and stayed on (no flaking, smudging, or running) until I was ready to remove it. I sometimes sleep in it and it is still in place in the morning! I have short thin lashes and while the mascara colored nicely it did nothing to make my lashes look longer or fuller, then about 3 months later I found the white blinc primer. Used in combination they do it all and wash off easily with warm water and soap. Together they deserve a 5 star rating. I have also tried the blinc black primer but found it did not work as well for me. I will stay with my favorites! LovelySkin Customer
Verified Purchase
Impressed and Intrigued!
I purchased this product without really knowing what I was getting. I just wanted to try something new and this intrigued me (what exactly is tubing?!) Upon first application I was impressed as it went on easy and made my lashes look better than other mascaras had. Upon my first removal with just water I was intrigued and freaked :-). I had no idea what was happening (hadnt read up on the product) and it appeared my lashes were falling out. Not the case. I soon learned what tubing is and am no longer freaked (still intrigued, I might add) and impressed. Gave only 4 stars so far as I just started using the product and not sure if Ill forever love it. Probably will. LovelySkin Customer
Verified Purchase
Blinc Mascara easy to apply and great results!
Looking for a waterproof and smudge proof mascara...found it! LovelySkin Customer
Verified Purchase
Great mascara!
Loved the brush and how it went onto my lashes. It was weird that eye make-up remover would not take it off but soap and water would. Just not used to that. LovelySkin Customer
Verified Purchase
Great mascara
Its nice to wake up and not have mascara under my eyes, or come home from a long day of work and see that throughout the day my mascara came off and is under my eyes now. It goes on smoothly and looks great! LovelySkin Customer
Verified Purchase
No smudging & easy to remove
Love this mascara!!! It does not smudge, and it's so easy to get it off. No eye makeup remover needed -- just rub your eyes gently with a cleanser and the mascara comes off. I like this one over waterproof mascaras since it's so hard to get them off. The only downside of this product -- it wouldn't curl lashes as well as other mascaras made by Christian Dior or Lancome. Good stuff!!
This really seems to be a solution to the flaky mascara smudgey raccoon look. It took me awhile to catch on how to get if off and now I have to say I really like this mascara. I also love the metal outer case the mascara tube comes in. LovelySkin Customer
Verified Purchase
Pretty good
I have used this mascara for about a year, as it is the best I have found at staying where I put it. It still flakes a bit, but doesn't give me raccoon eyes. It does not really thicken lashes, and I am not wowed by it's lengthening abilities, so I am still in search of the perfect mascara. Until I find it, I will stick with this. Incidentally, I tried the blue color, but it just looked black once it dried. I was not impressed. LovelySkin Customer
Verified Purchase
Pretty good but lacks a few things
This mascara doesn't flake and it is very waterproof. However, I don't think it makes my lashes longer or fuller. I feel as though it just basically coats my lashes and thats it. Also putting on 2 coats is not easy. It is good though that when I take it off I don't have mascara residue under my eyes. All in all its a good mascara but I don't think it will become my daily cult habit mascara. LovelySkin Customer
Verified Purchase